Last Updated on October 25, 2023
The 10 Most Profitable Airbnb Locations in Florida!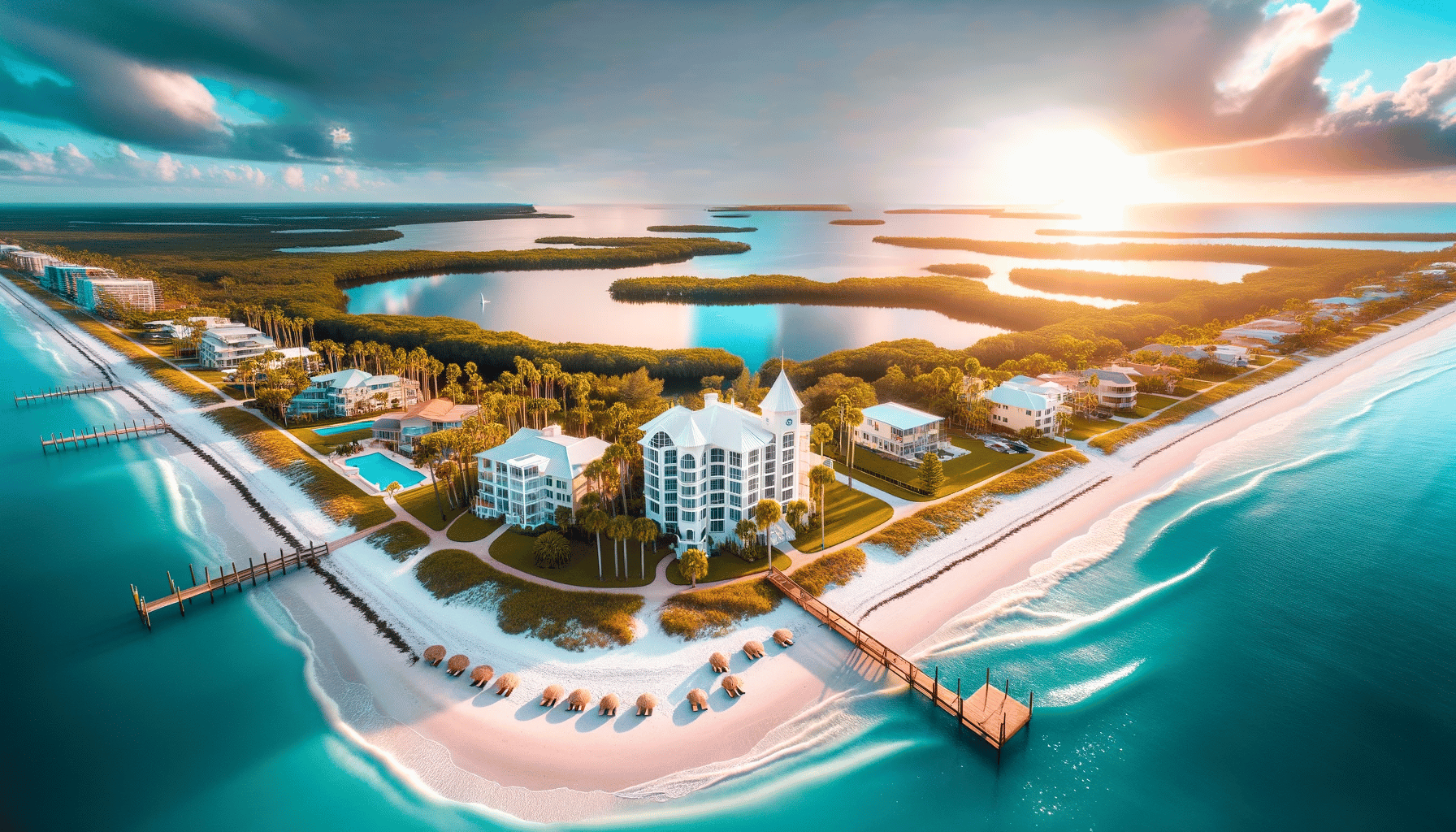 Discovering the most profitable Airbnb locations in Florida is akin to unearthing hidden treasures in the Sunshine State. With its pristine beaches, bustling cities, and a tourist influx that never seems to wane, Florida beckons investors from all corners. Dive in as we unravel the secrets behind the state's top Airbnb hotspots that could transform your investment game.
Key Takeaways
Florida's diverse attractions make it a hotspot for Airbnb investing.
Miami and Orlando boast consistently high Airbnb occupancy rates.
Rising Average Daily Rates highlight Florida's Airbnb profitability.
Hosts in Florida navigate challenges like regulations and market saturation.
Future trends in Florida's Airbnb market include sustainable tourism and tech amenities.
Understanding Airbnb Investment
Airbnb has revolutionized the way people travel and stay in various destinations around the world. This platform has not only provided travelers with unique accommodation options but has also opened up a great deal of investment opportunities for property owners. But what exactly is an Airbnb investment, and how does it stand out from traditional real estate ventures?
Airbnb Investment Defined
At its core, an Airbnb investment refers to the act of purchasing or owning a property primarily to list it on the Airbnb platform for short-term rentals. 
Airbnb vs. Traditional Real Estate Investment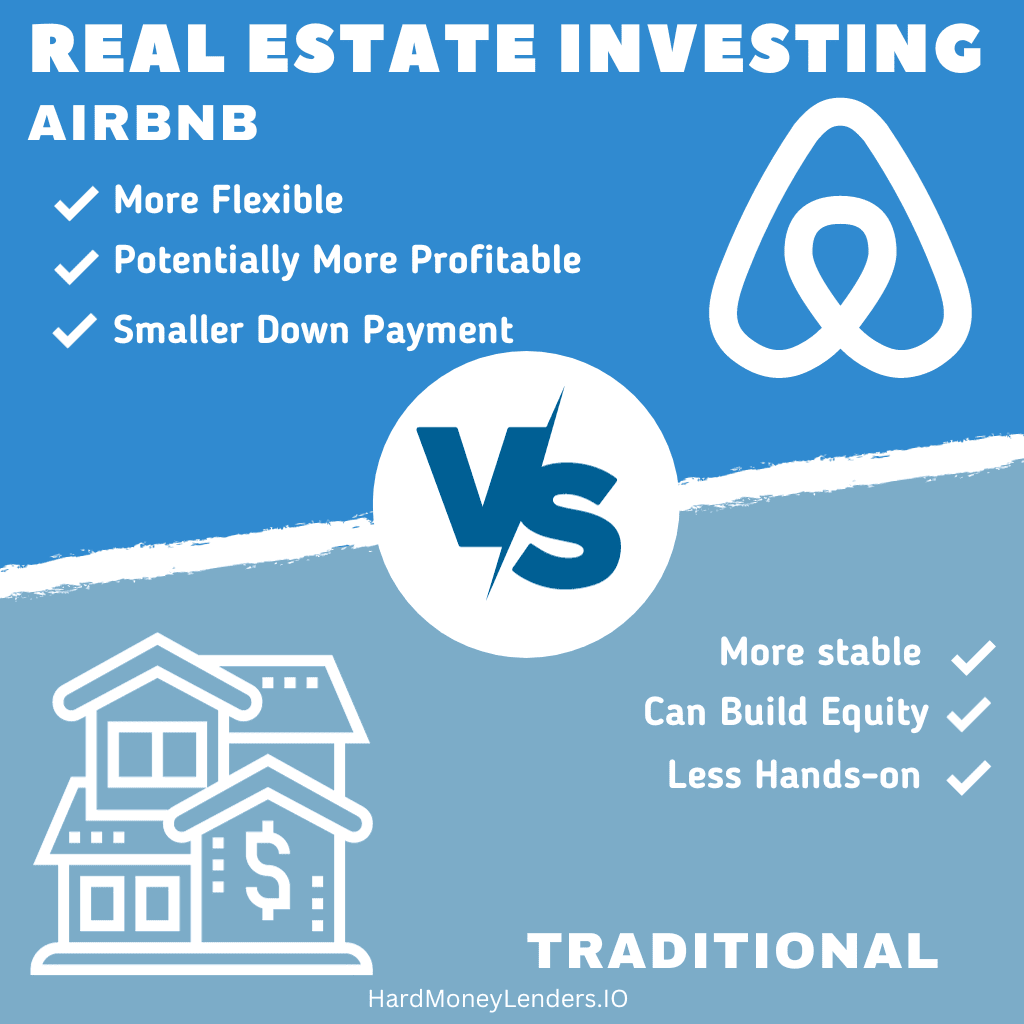 While both Airbnb investing and traditional real estate investment involve property acquisition and management, several distinctions set them apart:
Duration of Stay
Traditional real estate investments typically involve long-term leases, often spanning several months to years. In contrast, Airbnb properties cater to short-term rental needs, accommodating guests for shorter durations.
Return on Investment (ROI)
The return on your investment with Airbnb can be significantly higher, especially in popular destination areas. Due to the flexibility in pricing and the potential for high occupancy rates, especially during peak seasons, Airbnb properties can generate substantial revenue in a short time.
Property Management
Managing an Airbnb property requires more hands-on involvement than traditional rentals. However, this also offers an opportunity for hosts to enhance guest experiences and garner positive reviews, further boosting their listing's appeal.
Regulatory Landscape
The regulations governing short-term rental properties like Airbnb can differ significantly from those for long-term rentals. Certain cities or regions might have restrictions or licensing requirements for Airbnb listings, making it essential for potential Airbnb investors to be well-versed with local laws.
Why Florida is a Prime Location for Airbnb Investing
Florida, often dubbed the "Sunshine State," is renowned for its pristine beaches, vibrant nightlife, and a plethora of attractions that draw millions of tourists each year. But beyond its allure as a vacation destination, Florida has emerged as a prime hotspot for Airbnb investing. Let's delve into the reasons behind Florida's soaring popularity in the short-term rental market.
Florida's Thriving Tourism Industry
Tourism is the lifeblood of Florida's economy. With attractions ranging from the magical realm of Disney World in Orlando to the art deco wonders of Miami Beach, the state offers something for every traveler. In 2022 alone, Florida welcomed over 137.6 million tourists, solidifying its reputation as a popular destination for tourists worldwide.
Factors Elevating Florida's Airbnb Appeal

Diverse Accommodation Needs
Florida's diverse tourist demographic, from families on vacation to solo travelers exploring the coast, ensures varied accommodation needs. This diversity allows Airbnb hosts to offer everything from luxurious beachfront villas to cozy downtown apartments, catering to a wide range of preferences and budgets.
Friendly Regulatory Environment
Unlike some states that have imposed stringent regulations on short-term rental properties, Florida's legal framework is relatively accommodating. While certain cities might have specific rules, the overall state stance is favorable, encouraging more property owners to explore Airbnb investing.
Economic Viability
The potential return on investment for Airbnb properties in Florida is attractive. Given the state's high occupancy rates, hosts can expect consistent bookings and lucrative returns.
Growing Business Hub
Beyond tourism, Florida is fast emerging as an international business hub, especially in sectors like technology, finance, and healthcare. This growth translates to an increasing number of business travelers seeking short-term stays, further boosting the demand for short-term rentals in the area.
Community and Support
Florida's thriving Airbnb community offers new hosts mentorship opportunities, knowledge-sharing platforms, and support in property management, making the investment journey smoother.
Criteria for Determining the Best Airbnb Cities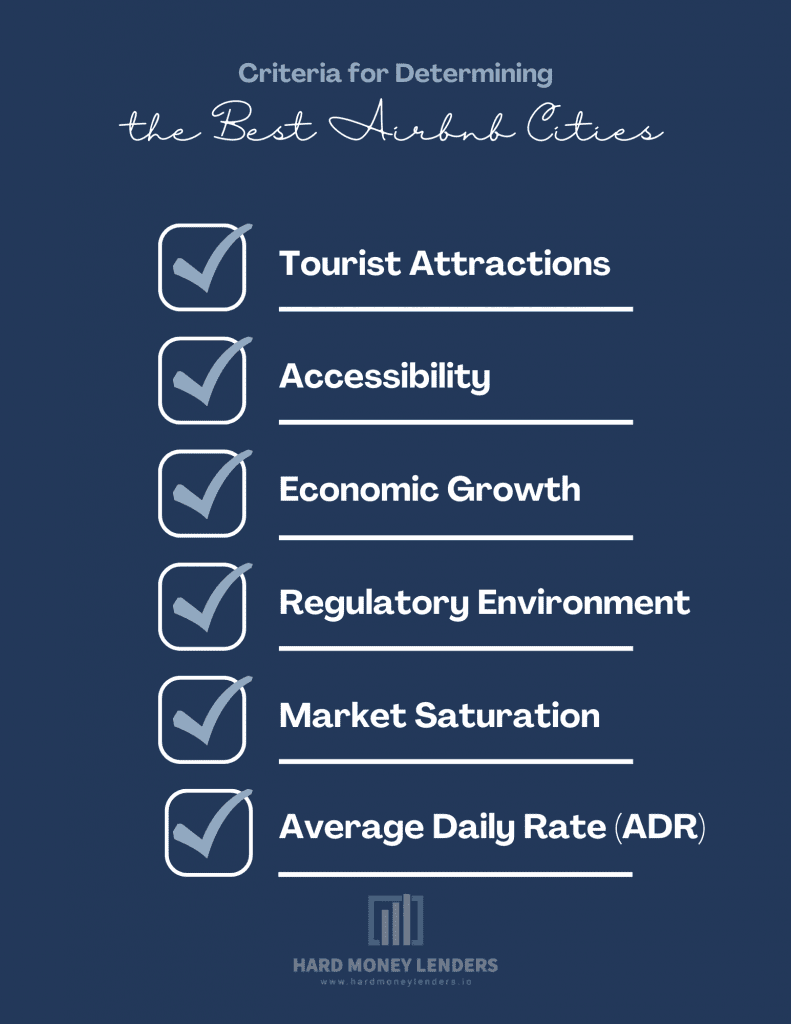 Florida's vast expanse, coupled with its diverse attractions, means that potential Airbnb investors have options when it comes to selecting the perfect location. However, not all places offer the same return on investment or promise the same occupancy rates. So, how does one determine the best places for Airbnb investment in this sun-soaked state? Let's explore.
Tourist Attractions
Areas with major tourist attractions, be it theme parks, beaches, or cultural landmarks, naturally draw more visitors. Such places often guarantee higher occupancy rates for Airbnb properties.
Accessibility
Locations that are easily accessible, either by road, air, or sea, tend to be more popular. Proximity to major airports or transport hubs can be a significant advantage.
Economic Growth
Cities or regions showing signs of economic growth, be it through new business ventures, tech hubs, or educational institutions, can attract both leisure and business travelers.
Regulatory Environment
It's essential to consider the local regulations regarding short-term rental properties. Places with a more friendly regulatory environment for Airbnb are naturally more appealing to investors.
Market Saturation
While popular destinations are lucrative, it's also crucial to gauge the market saturation. Areas with fewer Airbnb properties might offer less competition and more opportunities for new hosts.
Average Daily Rate (ADR)
The potential average rate that can be charged per night is a critical factor. Locations where hosts can command a higher ADR are naturally more profitable.
Average Daily Rate and Its Impact on Profitability
In the dynamic world of Airbnb investing, understanding the nuances of pricing can be the difference between a thriving rental and one that barely breaks even. One of the most crucial metrics in this regard is the Average Daily Rate (ADR). Let's explore what ADR is and how it influences the profitability of Airbnb properties, especially in the context of Florida.
Understanding the Average Daily Rate (ADR)
The Average Daily Rate is a metric used in the hospitality industry to determine the average revenue earned for an occupied room per day. 
In the context of Airbnb, it refers to the average rate a host charges for a single night's stay before any additional fees or charges. Calculated by dividing the total room revenue by the number of rooms sold, ADR provides a snapshot of the potential earning capacity of a listing.
Importance of ADR in Airbnb Investing
Revenue Projection
ADR allows hosts to estimate potential revenue. By multiplying the ADR with the expected occupancy rate, hosts can get a ballpark figure of their monthly or yearly earnings.
Competitive Benchmarking
By comparing their property's ADR with similar listings in the area, hosts can gauge where they stand in the market. This comparison can inform pricing strategies, ensuring the listing remains competitive.
Performance Analysis
A consistent decline in ADR might indicate that the property is not meeting guest expectations or that there's increased competition. Conversely, a rising ADR can signify a property's growing popularity or the effectiveness of improvements made.
How ADR Affects the Profitability of Airbnb Properties in Florida
Tourist Hotspots
In cities like Miami or Orlando, where the demand for short-term rentals is high, properties can command a higher ADR, especially during peak tourist seasons. This higher rate directly translates to increased profitability.
Niche Offerings
Areas like Naples or the Florida Keys, known for luxury or unique stays, can have a higher ADR due to their niche appeal. Specialized listings, like beachfront villas or historic homes, can charge premium rates.
Events and Festivals
Florida cities hosting major events, festivals, or conventions often see a spike in ADR during such times. Hosts can capitalize on these events to boost their earnings.
Seasonal Variations
Florida's tropical climate means it's a year-round destination. However, certain times, like the winter months, might see a surge in tourists escaping colder regions. Recognizing these patterns and adjusting the ADR accordingly can optimize profitability.
Operational Costs
While a higher ADR can increase revenue, hosts must also consider the operational costs, especially in upscale areas. Amenities, maintenance, and property management can eat into profits, so it's essential to strike a balance.
10 Best Cities for Airbnb Investment in Florida in 2023
As we venture into 2023, certain cities have emerged as the crème de la crème for Airbnb investment. Let's countdown the top 10 cities, highlighting their key features, advantages, and pertinent data.
10. St. Petersburg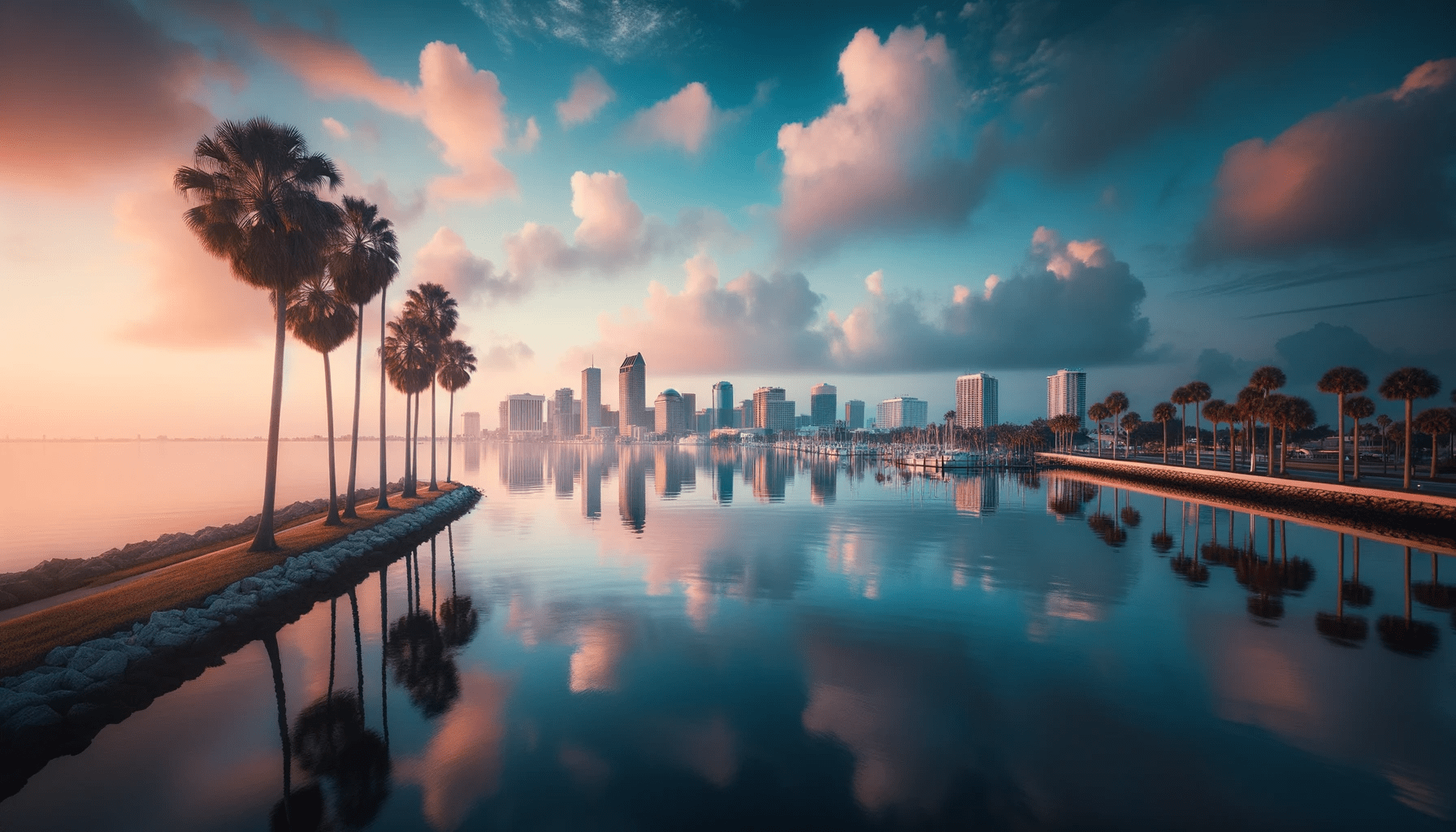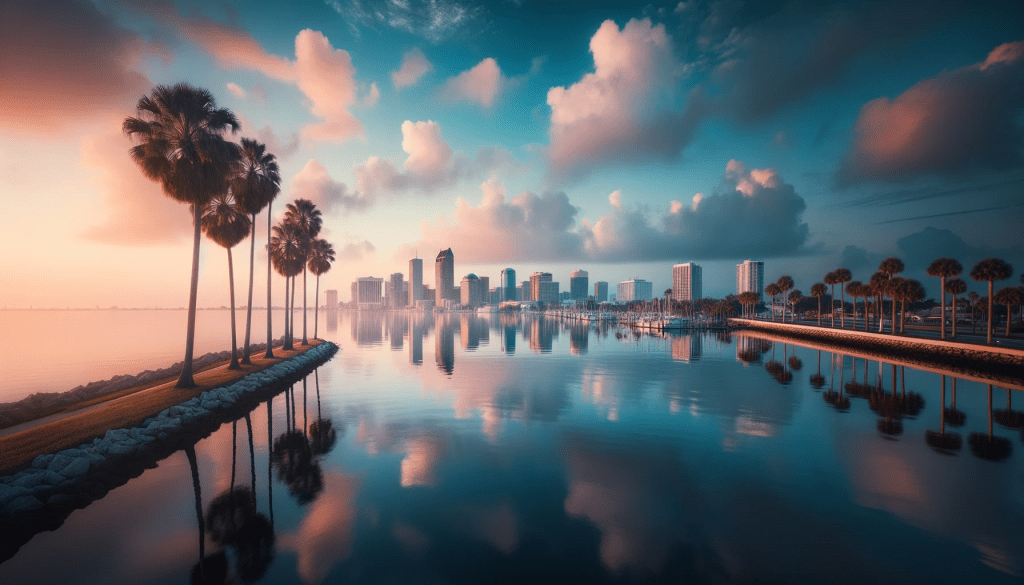 Often referred to as "St. Pete," this city boasts a vibrant arts scene, beautiful beaches, and a bustling downtown. Its mix of cultural attractions and natural beauty makes it a sought-after location for Airbnb guests.
Key Features: Known for its vibrant arts scene, beautiful beaches, and the famous Salvador Dali Museum.
Advantages: A growing arts and culture hub, attracting a diverse range of tourists.
Data: Average occupancy rate of 70%; Average Daily Rate (ADR) of $210.
9. Sarasota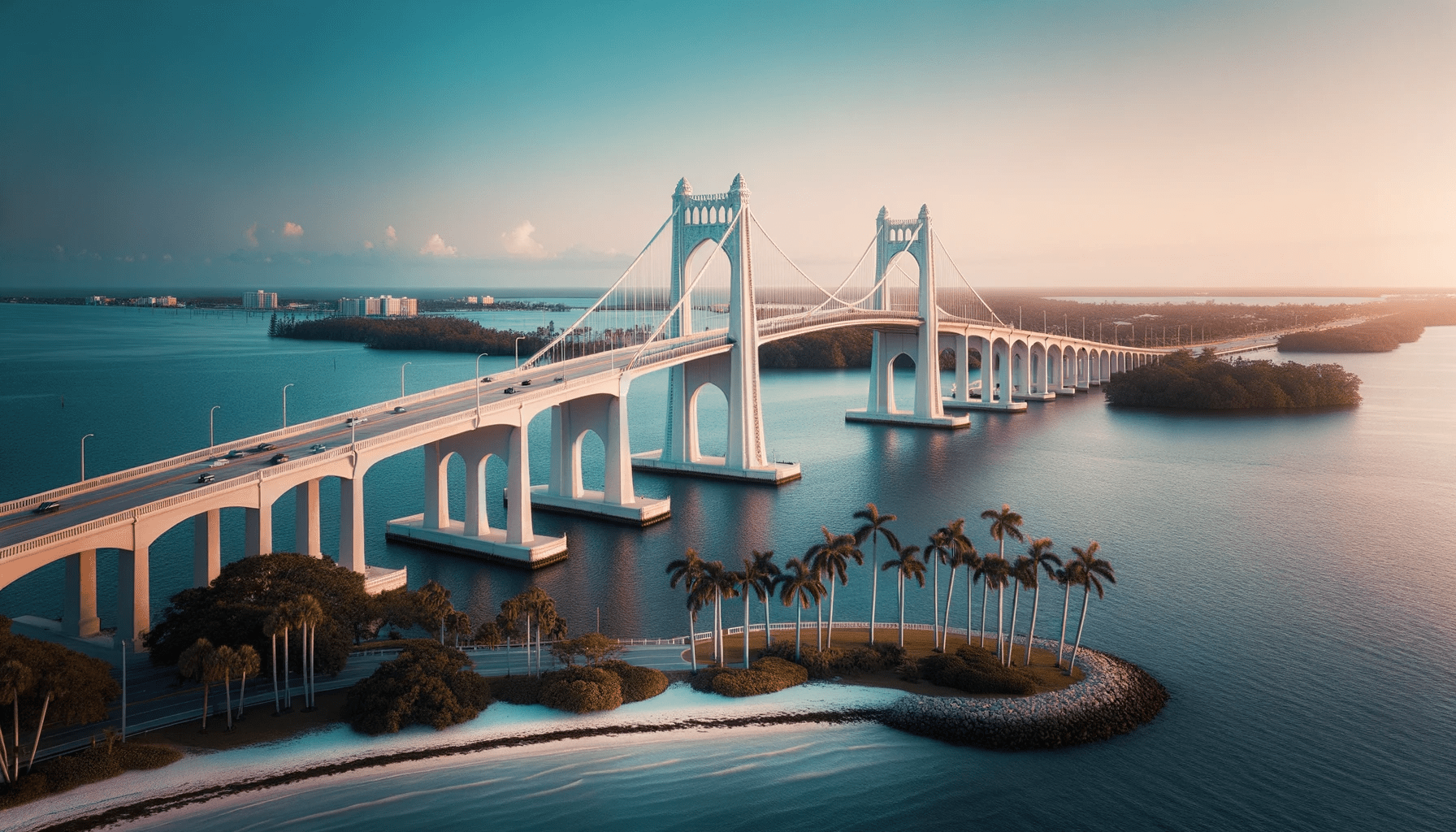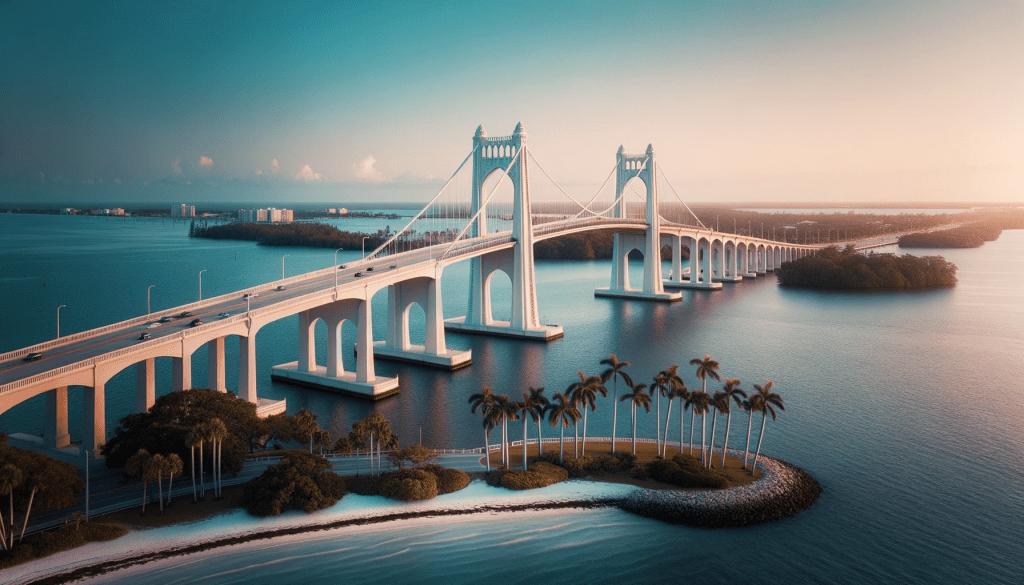 With its art museums, sandy beaches, and proximity to the pristine Siesta Key, Sarasota is an emerging favorite in the short-term rental market.
Key Features: Renowned for its art museums, sandy beaches, and proximity to Siesta Key.
Advantages: An emerging favorite with both cultural tourists and beach lovers.
Data: Occupancy rate of 72%; ADR of $230.
8. Jacksonville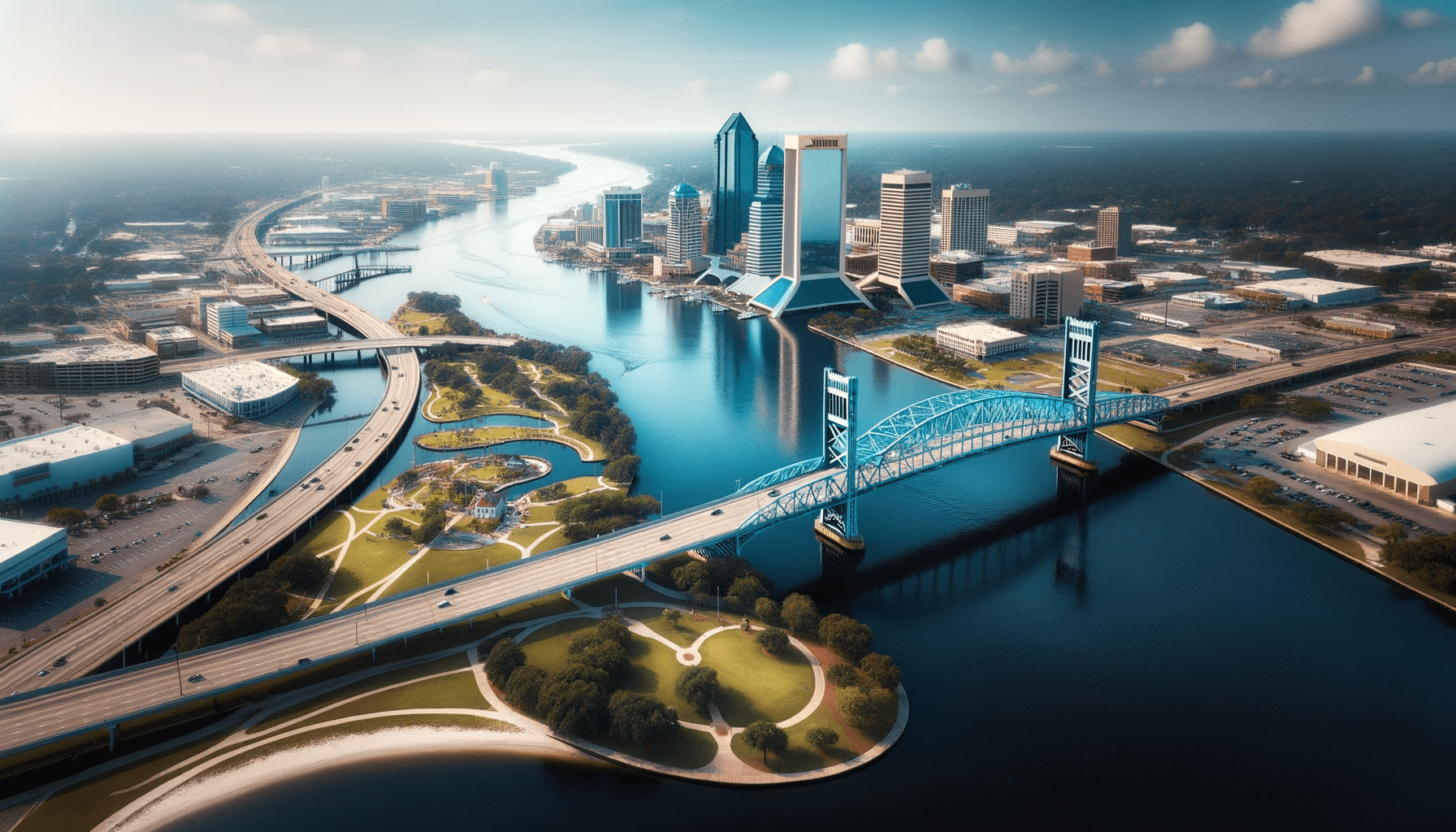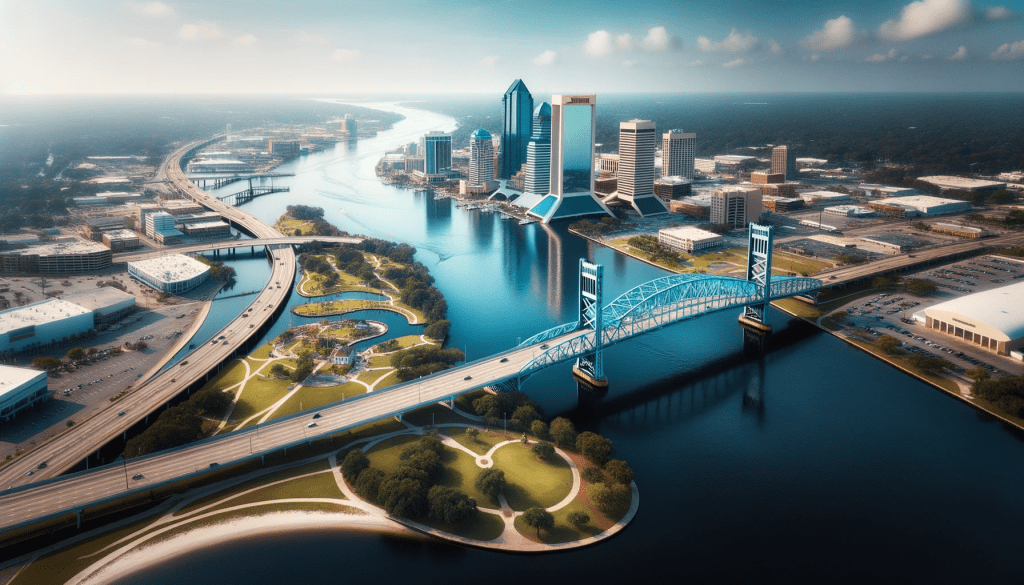 As a growing business hub, Jacksonville attracts both business travelers and tourists, making it a balanced choice for investment.
Key Features: A blend of urban appeal and coastal charm, coupled with a growing business hub.
Advantages: Attracts both business travelers and tourists, ensuring a balanced demand.
Data: Occupancy rate  of 70%; ADR of $185.
7. Naples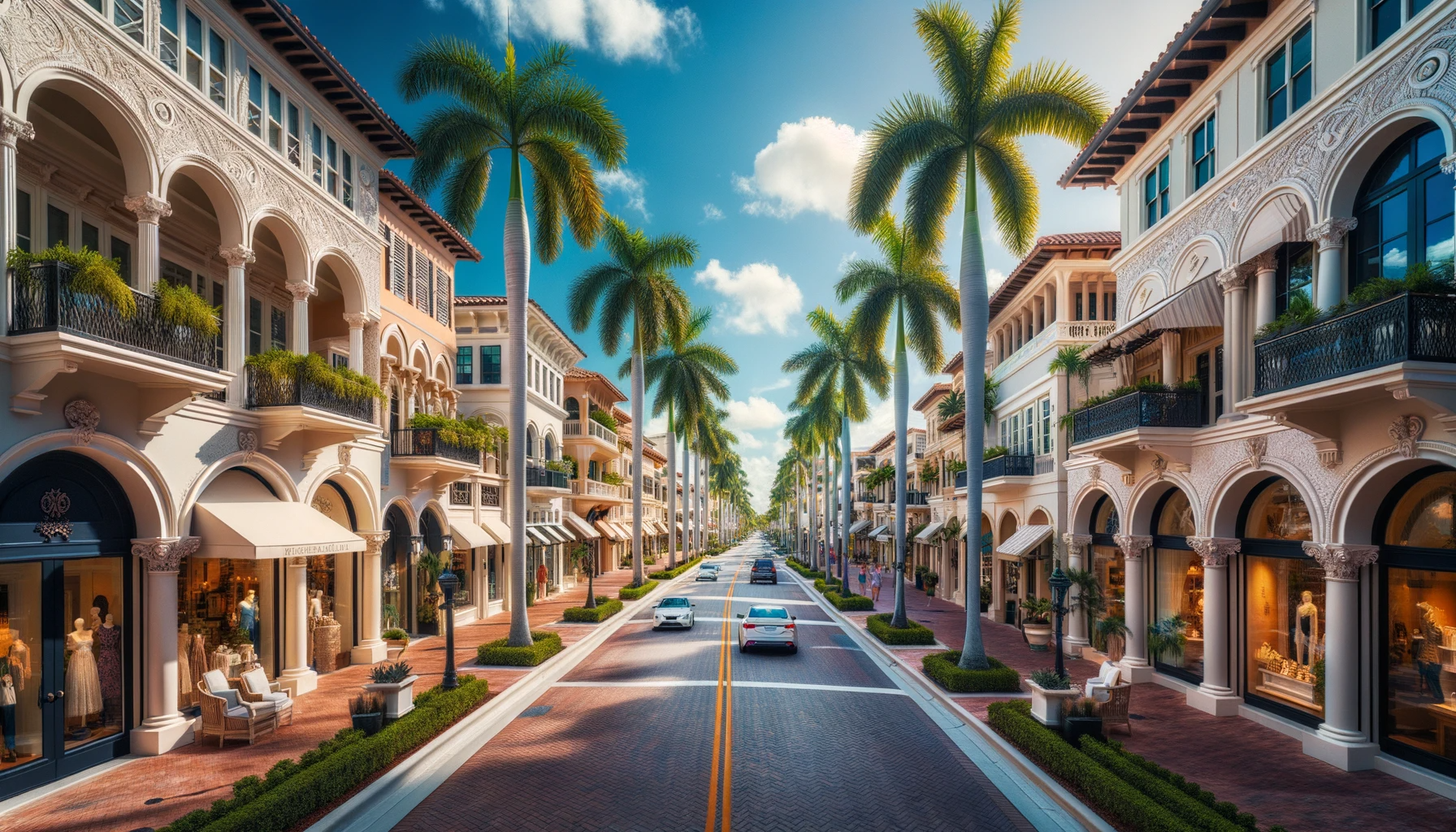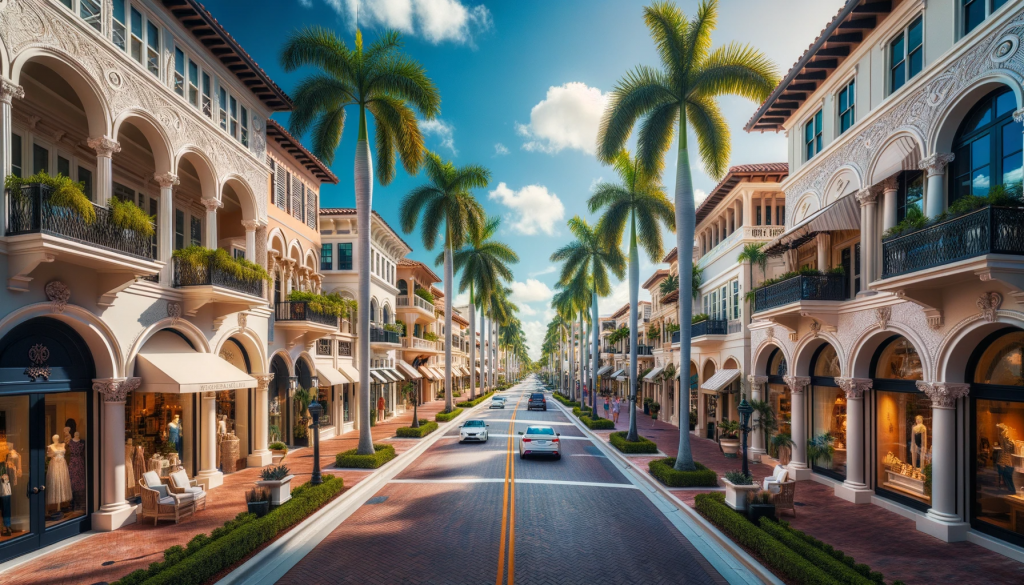 Known for its high-end shopping, dining, and white sand beaches, Naples offers Airbnb hosts the opportunity to cater to a more luxurious segment of travelers.
Key Features: Upscale shopping, dining, and pristine white sand beaches.
Advantages: Appeals to luxury travelers, allowing for a higher ADR.
Data: Occupancy rate of 72%; ADR of $280.
6. Fort Lauderdale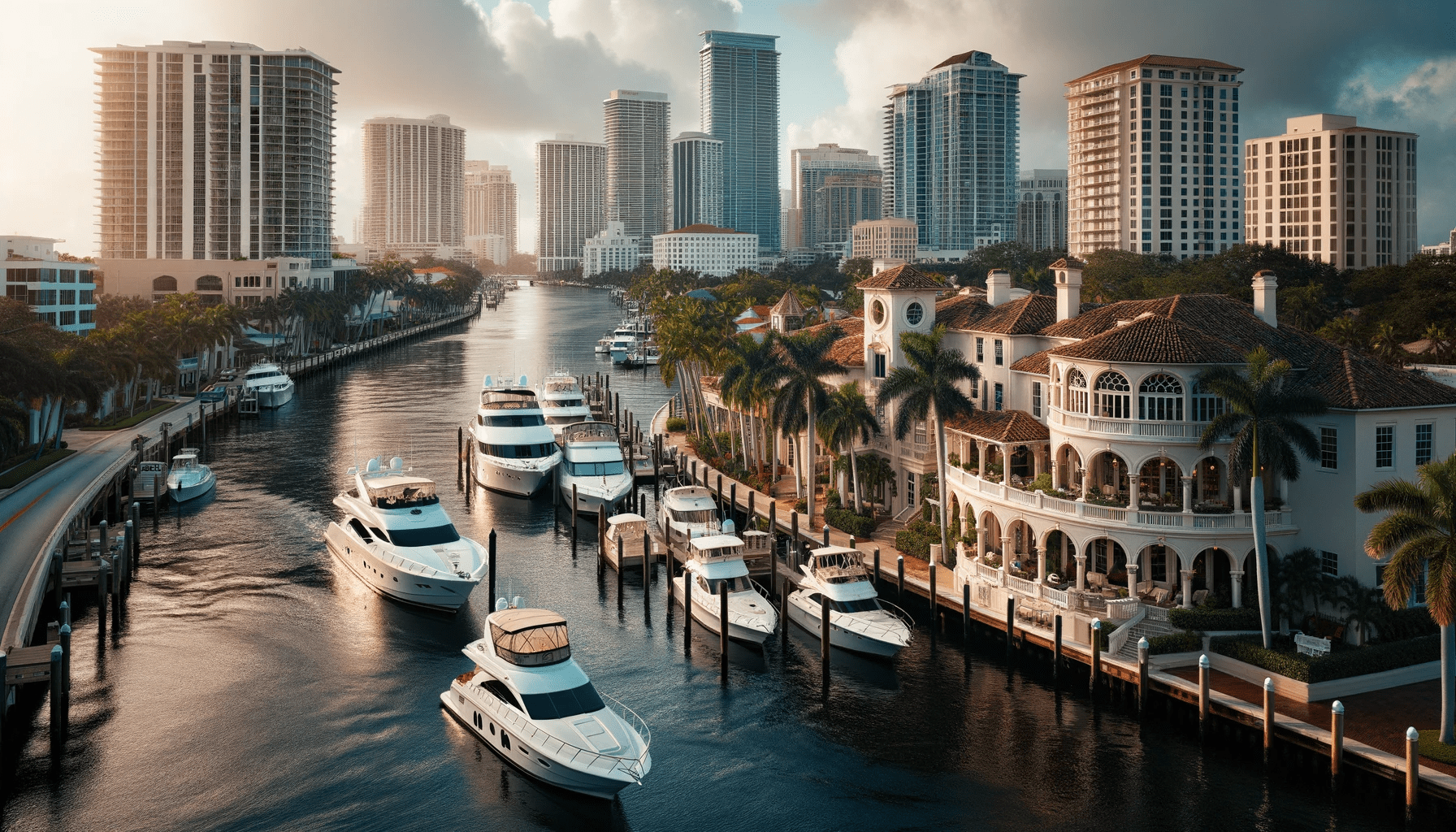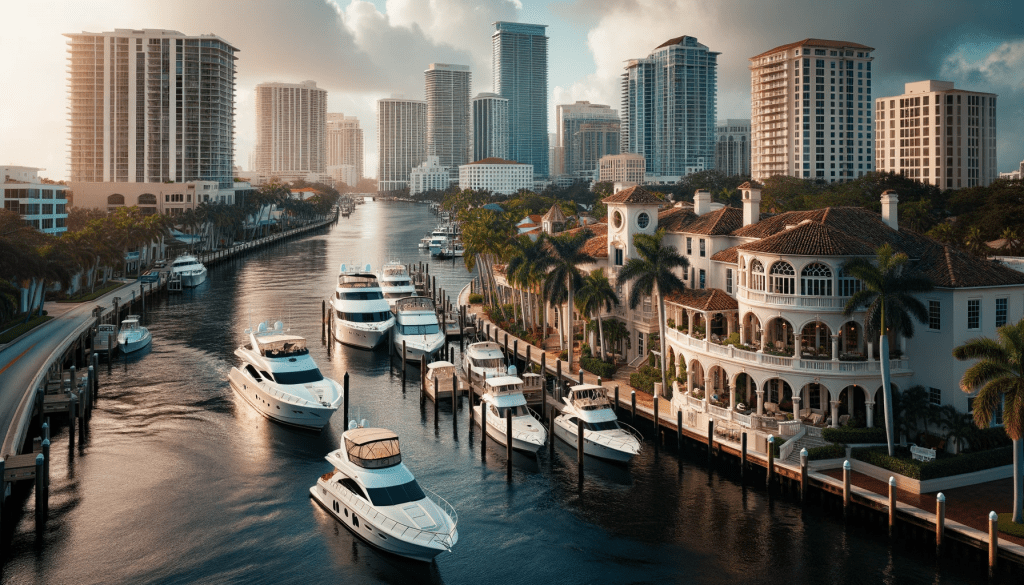 With its canals and marinas, it's often dubbed the "Venice of America." Its beachfront properties are especially popular on Airbnb.
Key Features: Canals, marinas, and a vibrant nightlife.
Advantages: Beachfront properties are especially popular, and the city attracts both domestic and international tourists.
Data: Occupancy rate  of 76%; ADR of $245.
5. Tampa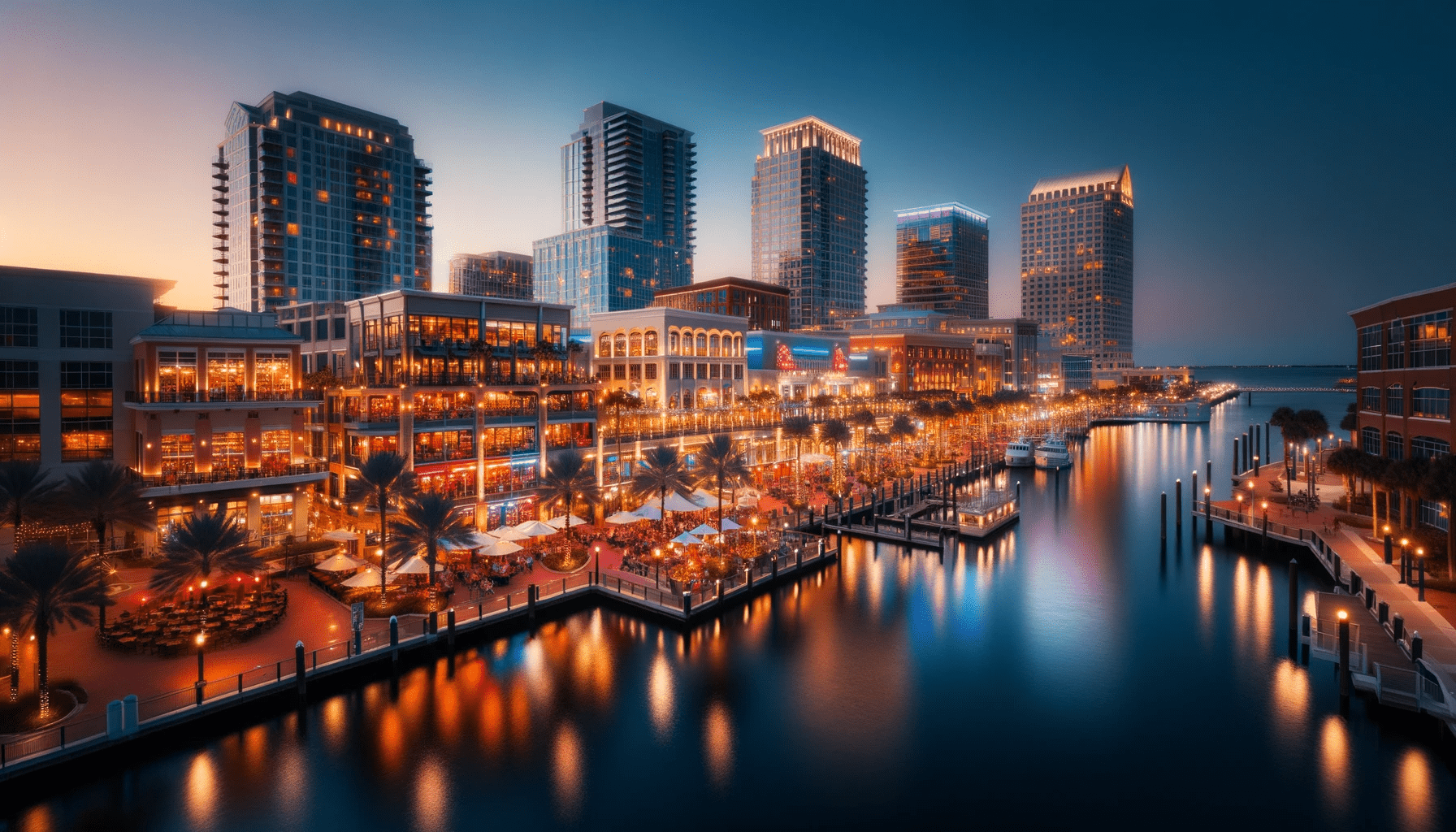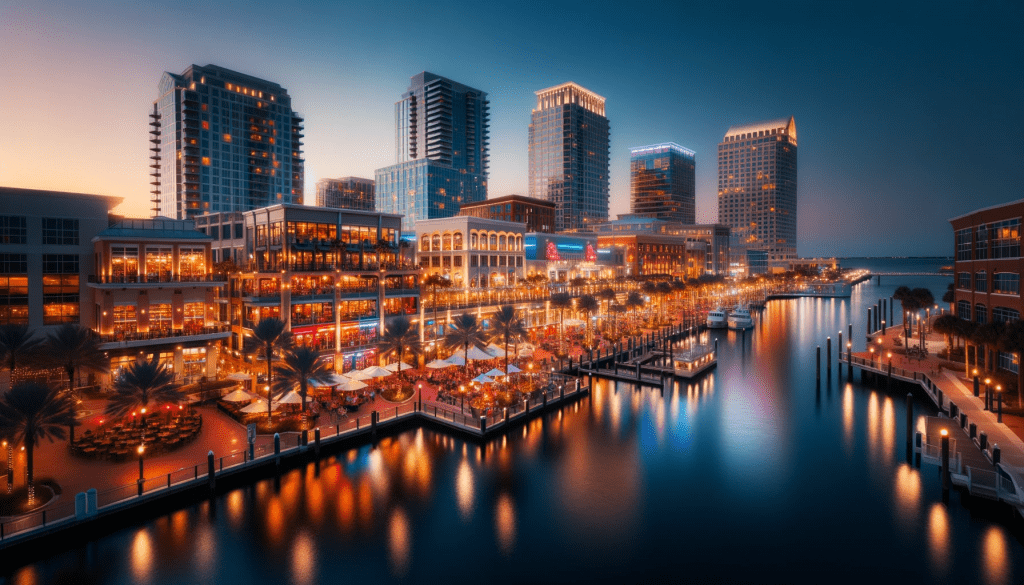 A perfect blend of business and leisure, Tampa's growing economic scene, coupled with its tourist attractions, makes it a hotspot for Airbnb investors.
Key Features: A mix of business hubs, tourist attractions, and a rich cultural scene.
Advantages: Consistent demand from both business and leisure travelers.
Data: Occupancy rate of 74%; ADR of $220.
4. Key West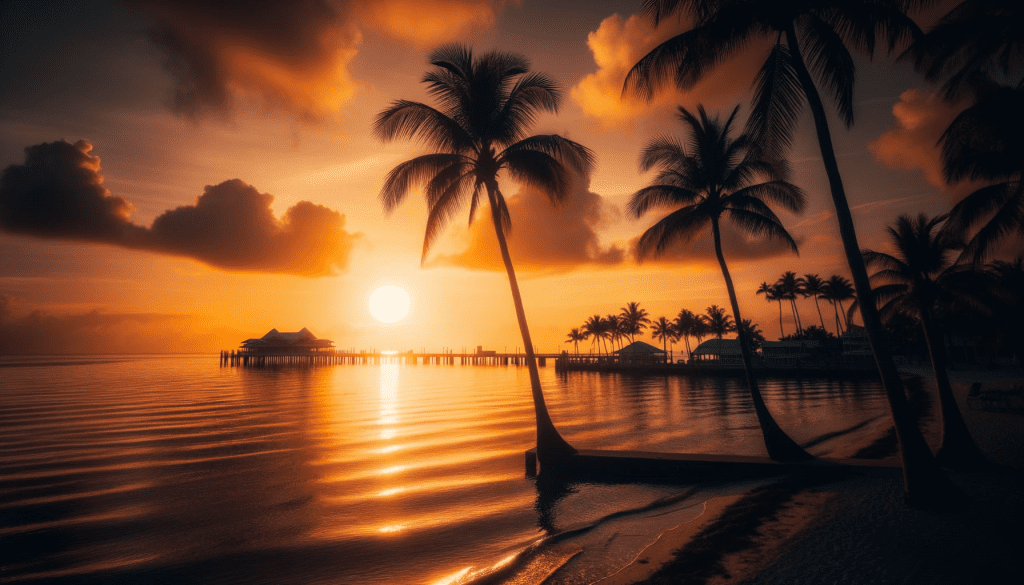 Part of the Florida Keys, this tropical paradise offers a unique blend of natural beauty and rich history. Its high ADR and occupancy make it a lucrative choice.
Key Features: A part of the Florida Keys, offering a unique blend of natural beauty and rich history.
Advantages: High ADR due to its niche appeal and tropical allure.
Data: Occupancy rate of 79%; ADR of $310.
3. Orlando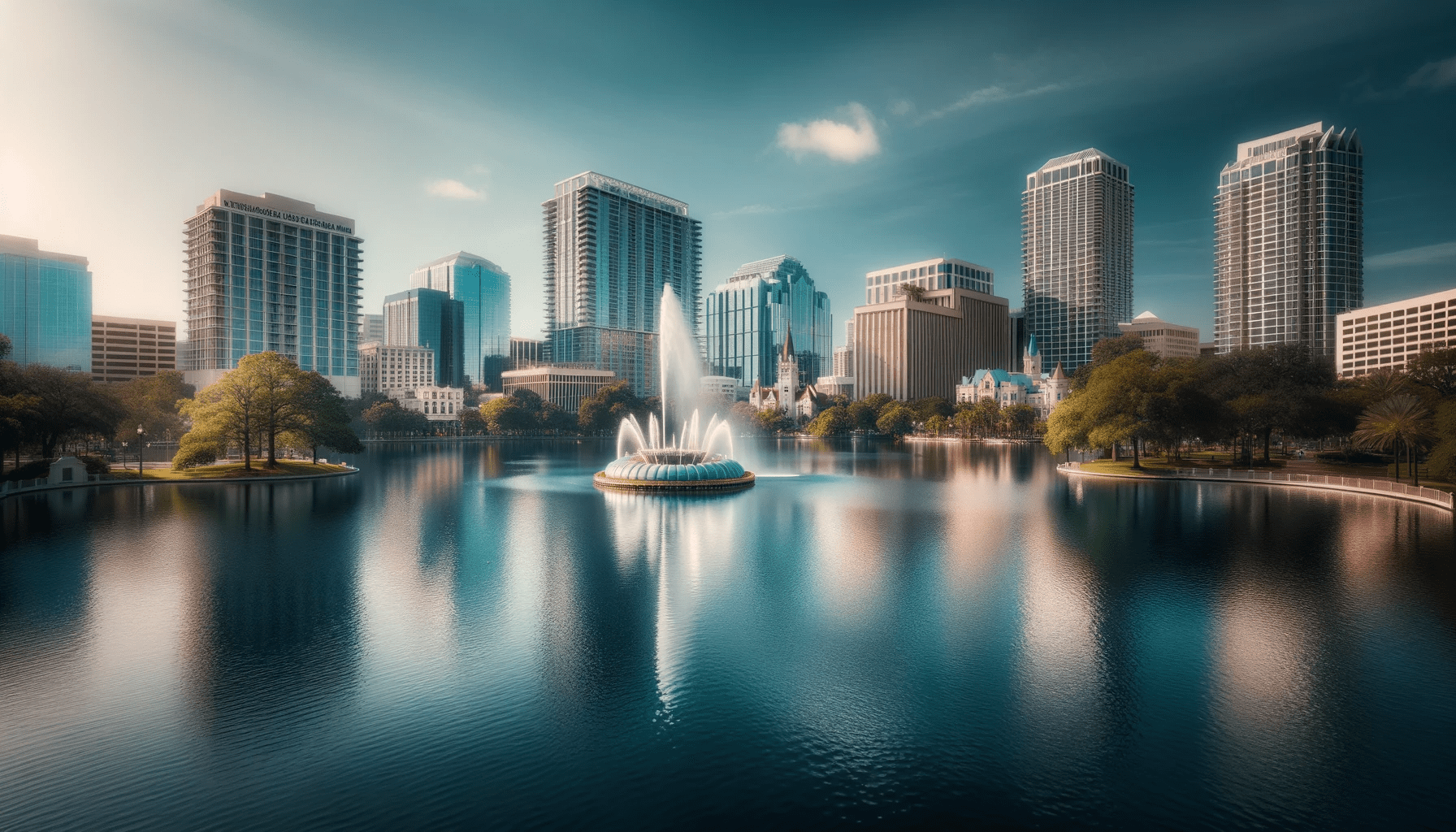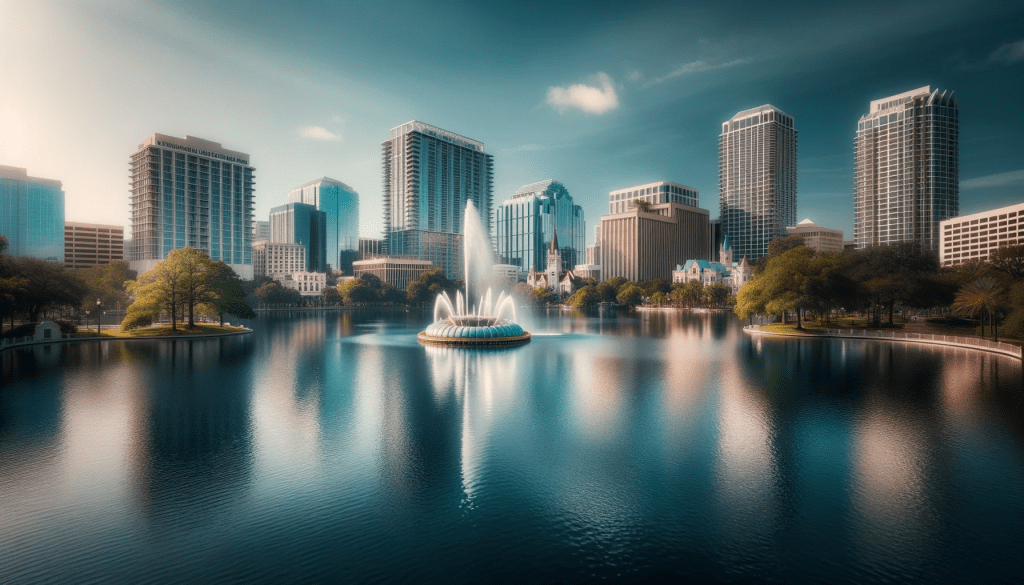 Home to Disney World and several other theme parks, Orlando is a family favorite. The consistent influx of tourists ensures that rental properties here are always in demand.
Key Features: Home to world-famous theme parks like Disney World and Universal Studios.
Advantages: A family favorite, ensuring consistent bookings throughout the year.
Data: Occupancy rate of 82%; ADR of $215.
2. Miami Beach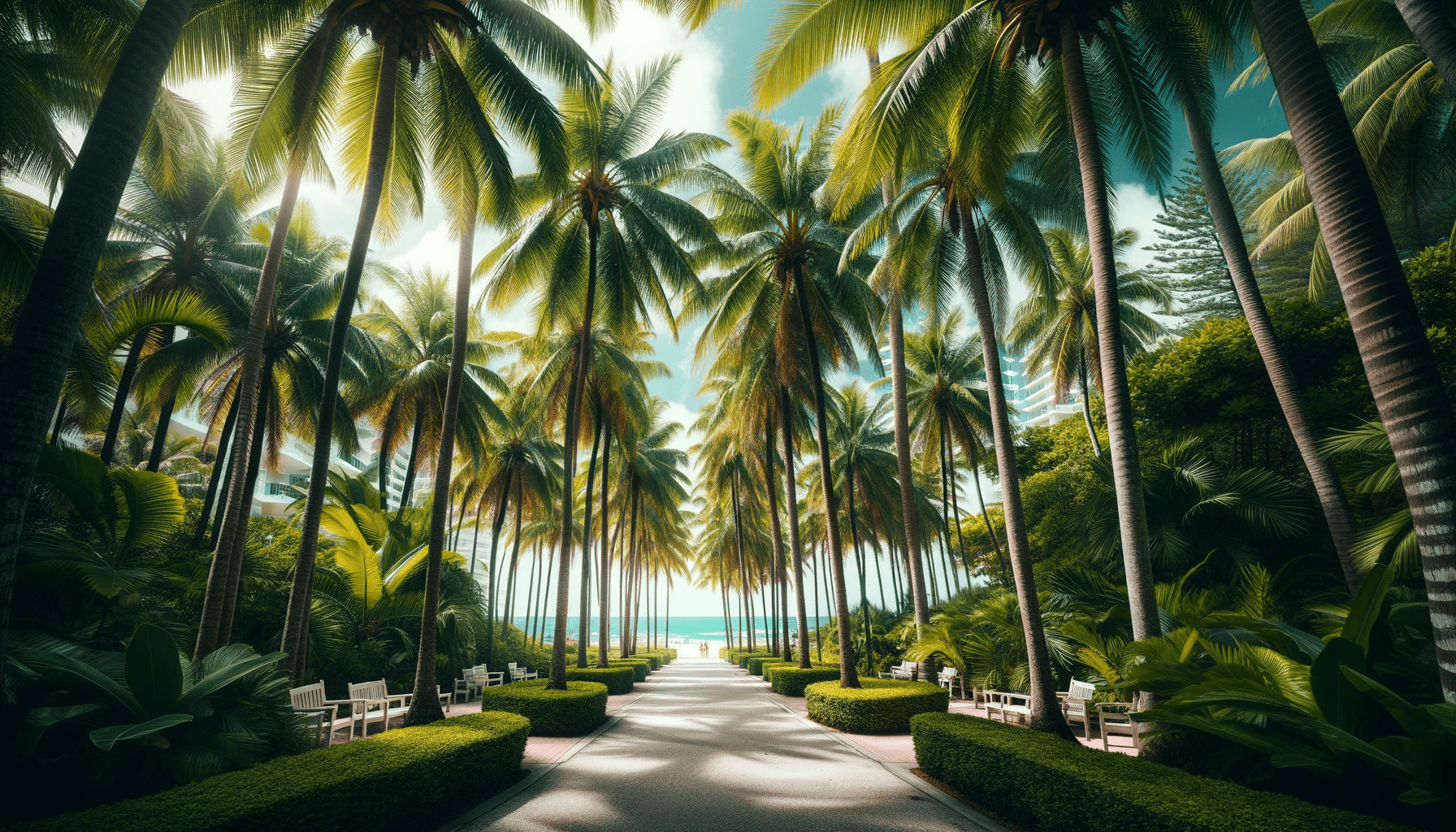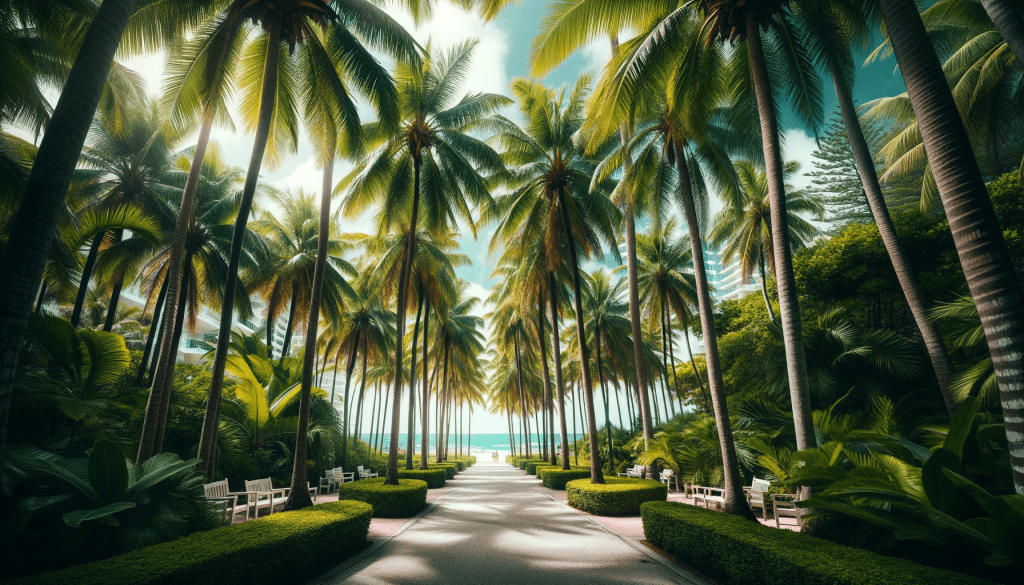 A world-renowned destination for its art deco architecture, lively boardwalk, and pristine beaches. Its appeal to both domestic and international tourists makes it a prime spot for Airbnb listings.
Key Features: Iconic beaches, a pulsating nightlife, and a rich cultural tapestry.
Advantages: High demand, especially during events like Art Basel and Miami Music Week.
Data: Occupancy rate of 84%; ADR of $295.
1. Miami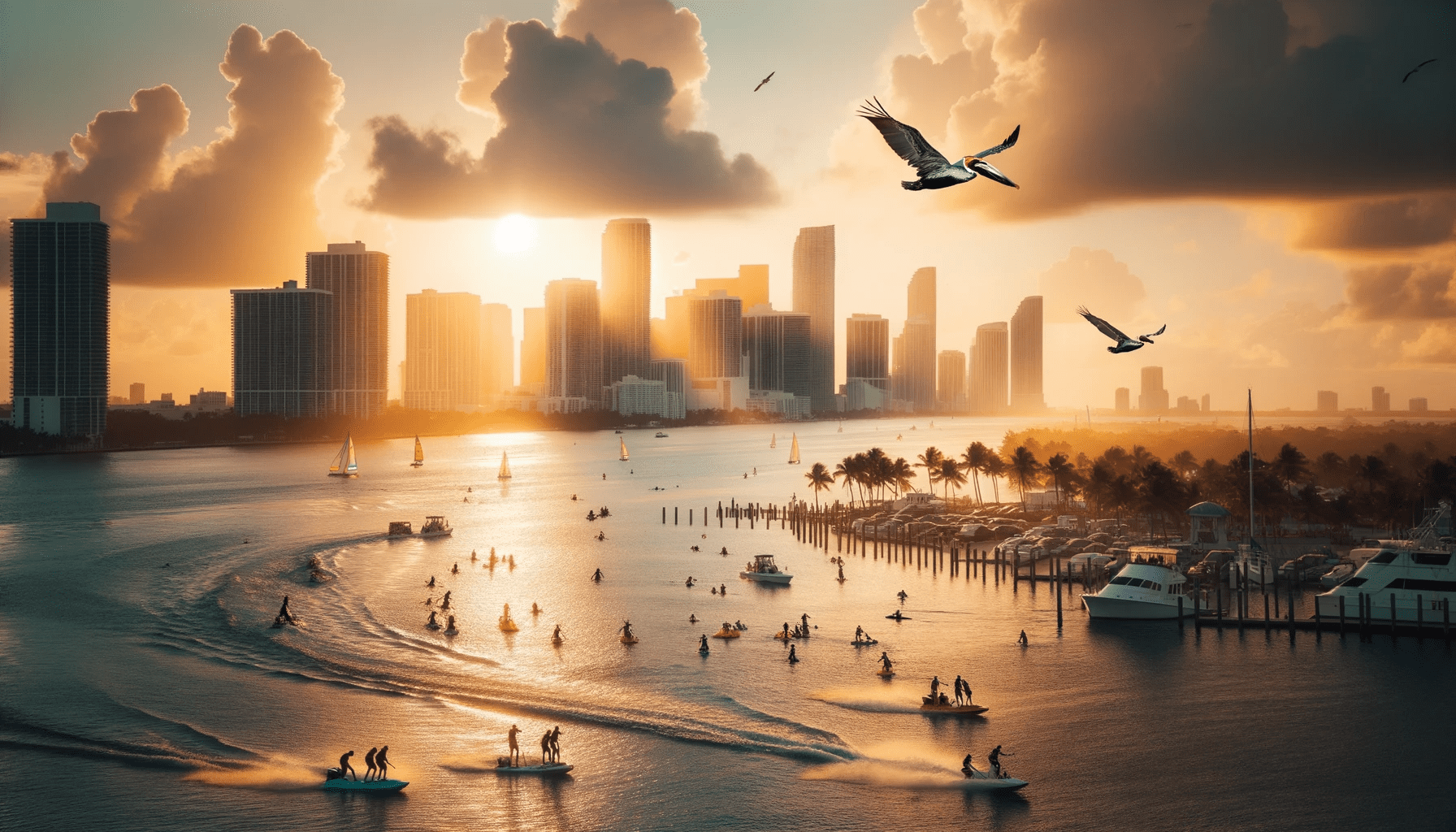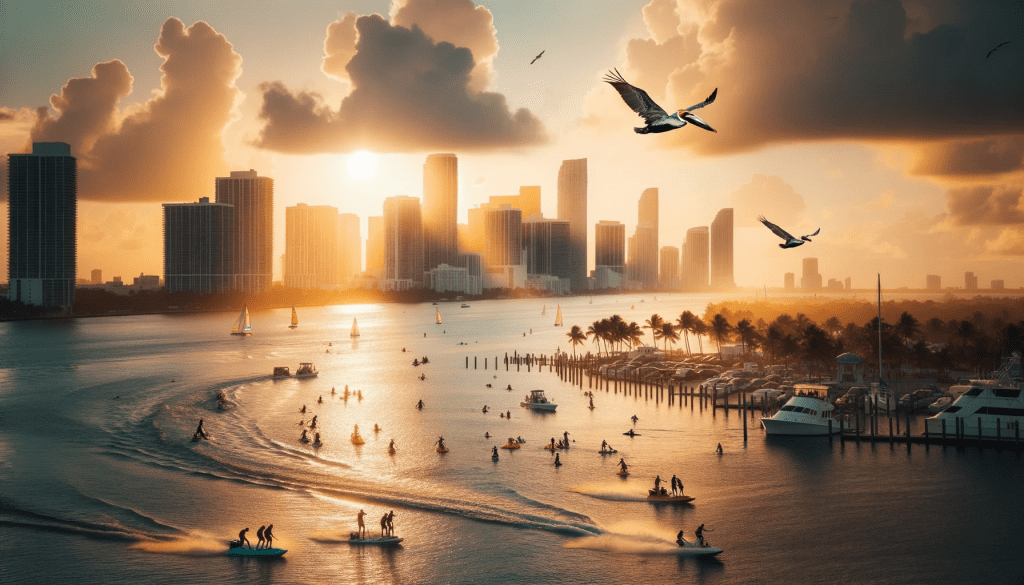 Known for its vibrant nightlife, iconic beaches, and cultural diversity, Miami is a top choice for Airbnb investment. With an average Airbnb occupancy rate of around 86% and a high ADR, it promises substantial returns. 
Key Features: A melting pot of cultures, renowned for its beaches, events, and as a gateway to Latin America.
Advantages: Diverse tourist appeal, high ADR, and a favorable regulatory environment for Airbnb.
Data: Occupancy rate of 86%; ADR of $311.
Best Places in Florida for Different Types of Guests
From families seeking theme park adventures to business travelers attending conferences, the Sunshine State has something for everyone. Let's explore the best areas in Florida tailored to different guest demographics and understand what makes each location special.
Families: Adventure and Bonding
Orlando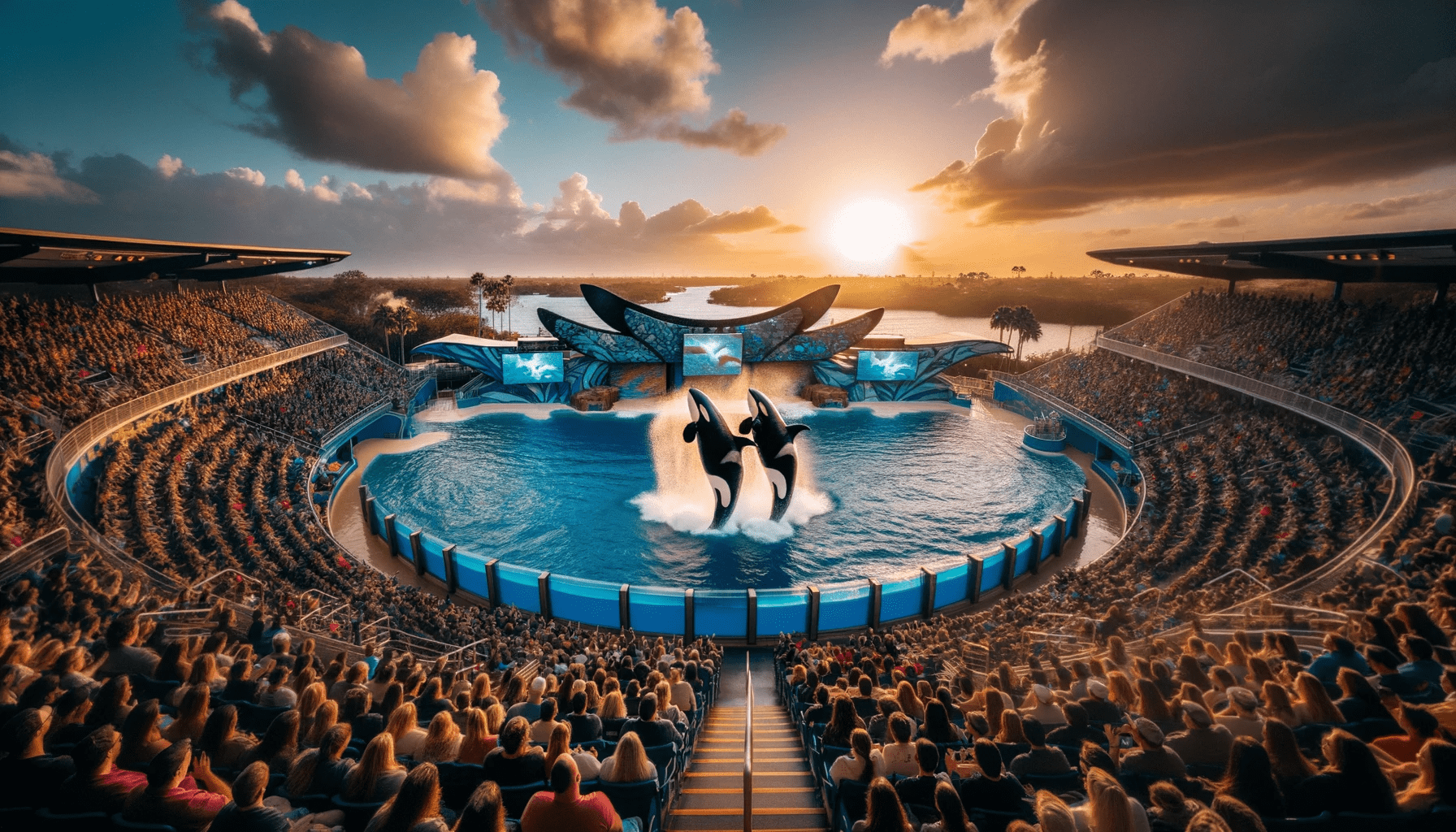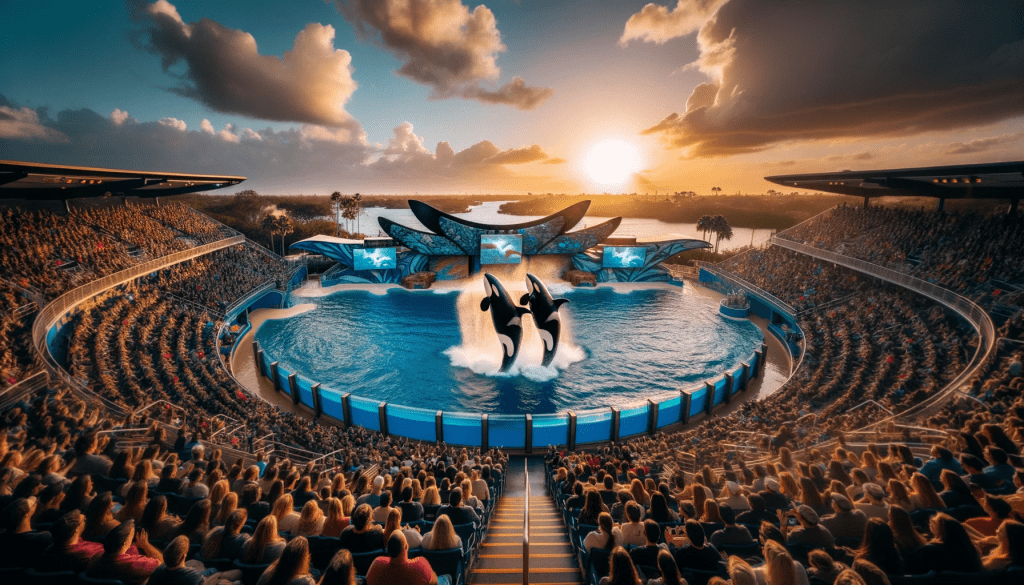 The undisputed king of family vacations, Orlando is home to world-renowned theme parks like Disney World, Universal Studios, and SeaWorld. With many family-friendly accommodations and attractions, it's the go-to destination for memorable family getaways.
Tampa Bay Area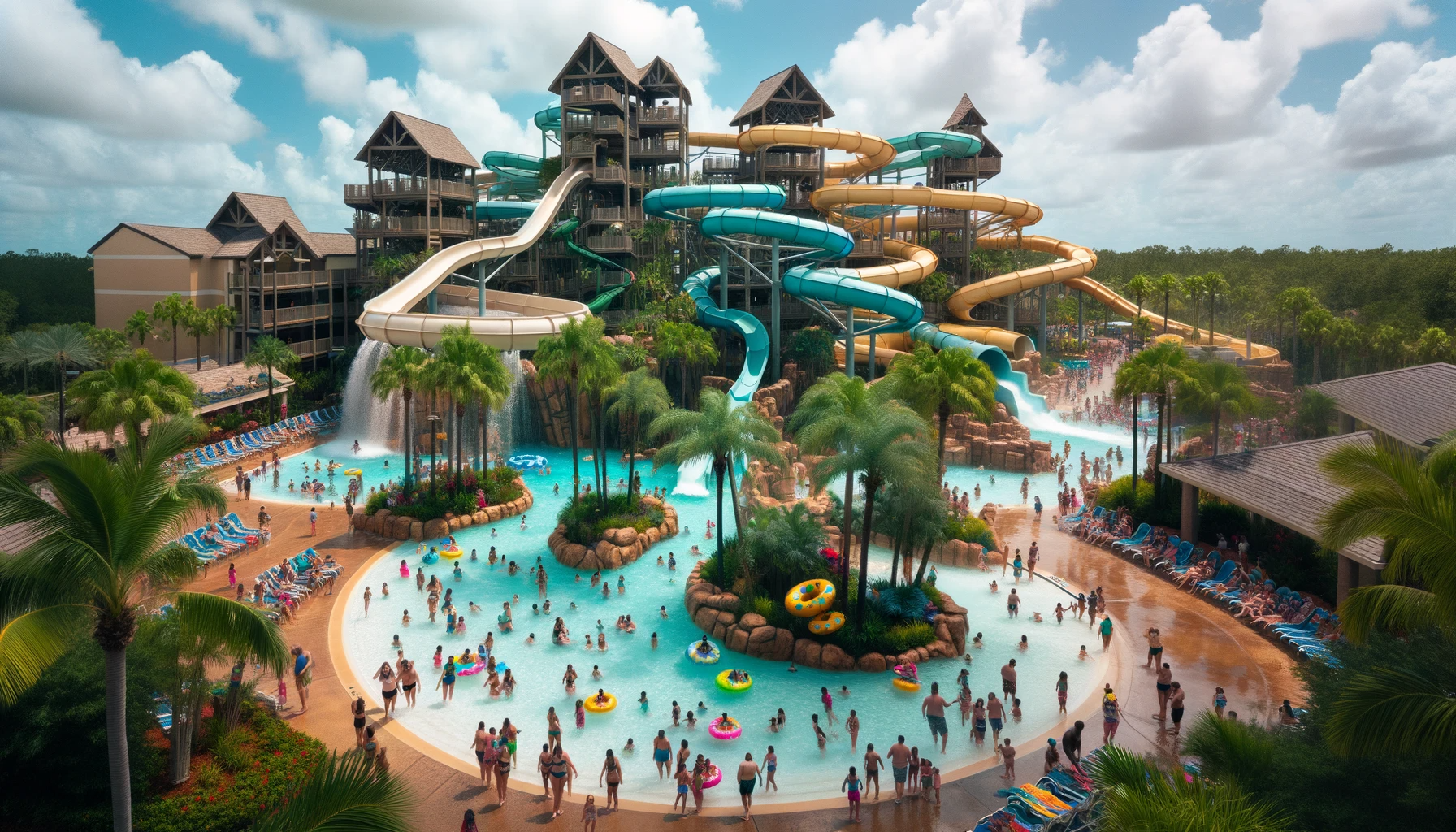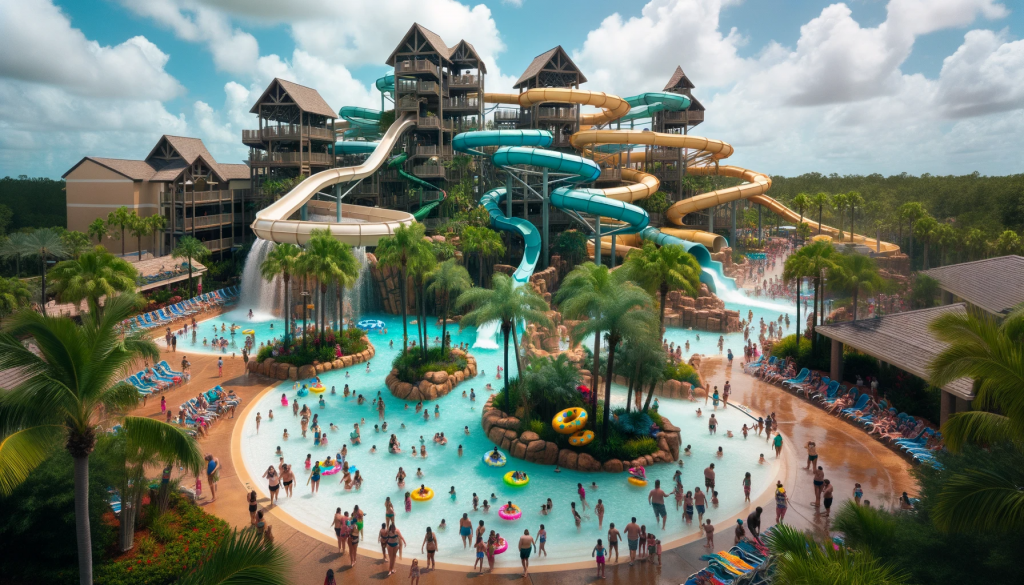 Beyond its beautiful beaches, Tampa offers attractions like the Florida Aquarium, Busch Gardens, and Adventure Island. It's a perfect blend of relaxation and adventure for families.
Fort Myers & Sanibel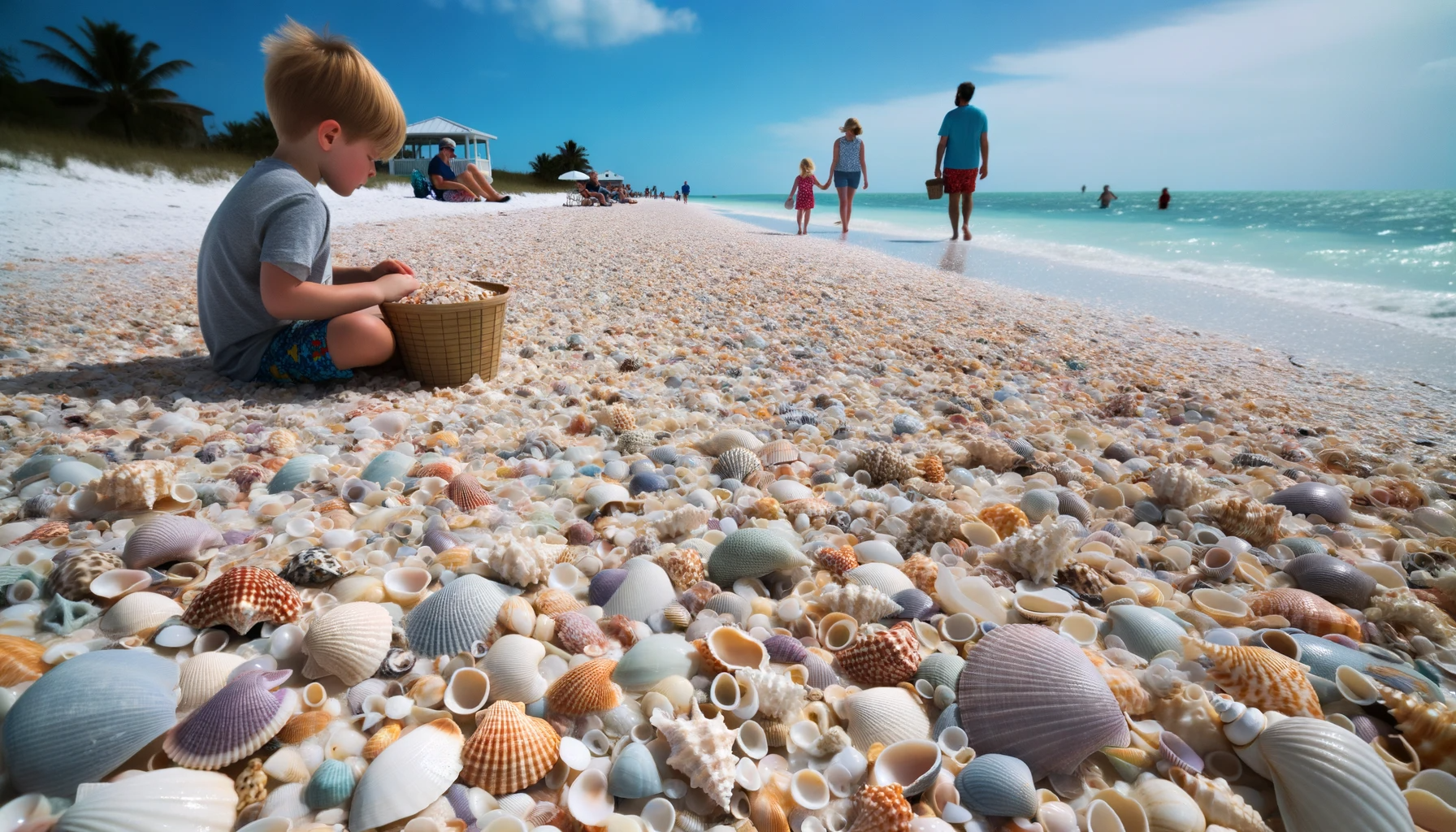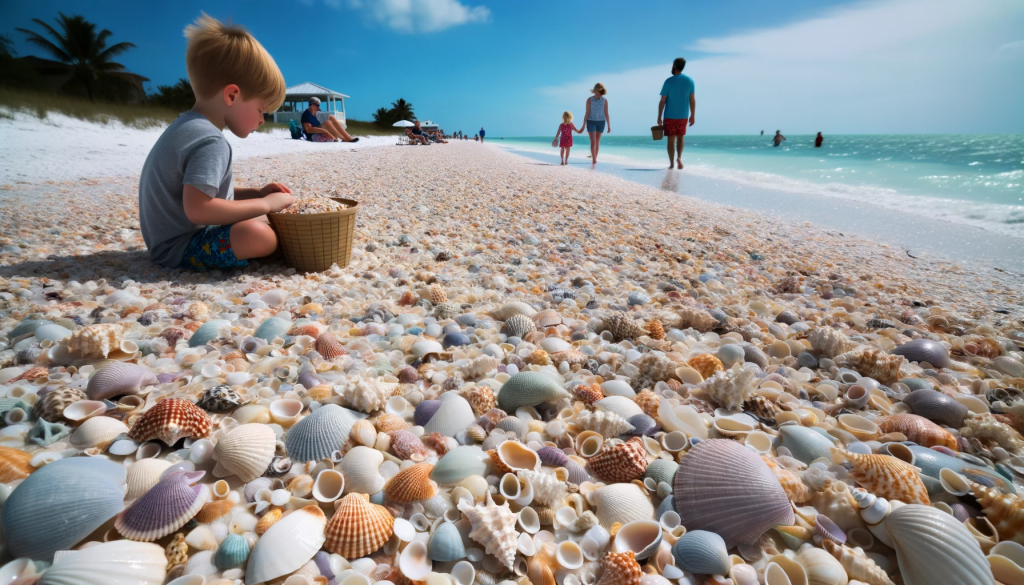 Known for its gentle waves and shell-laden beaches, it's an ideal spot for families with young children. The area also offers wildlife encounters and nature trails.
Solo Travelers: Exploration and Self-Discovery
Key West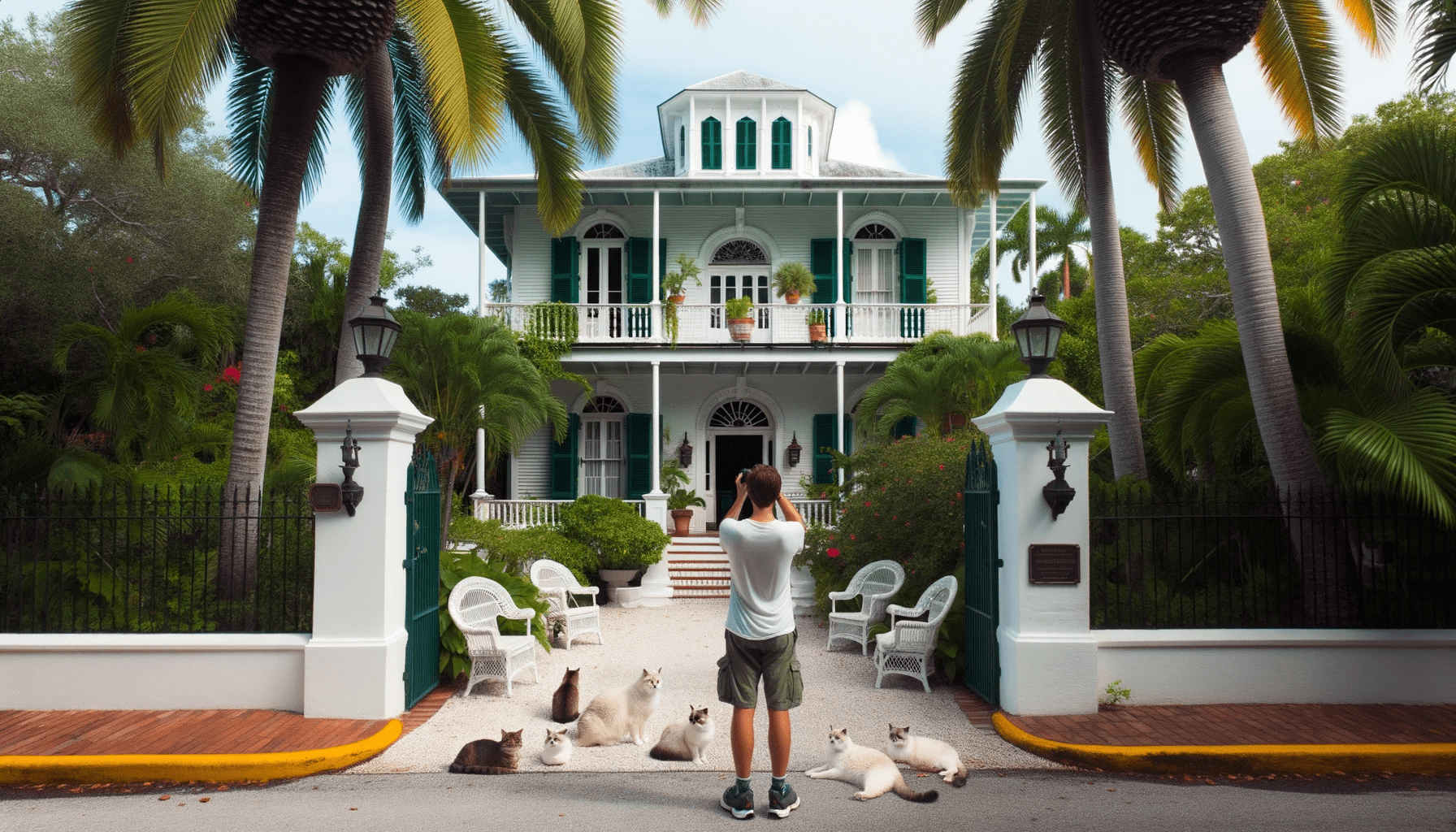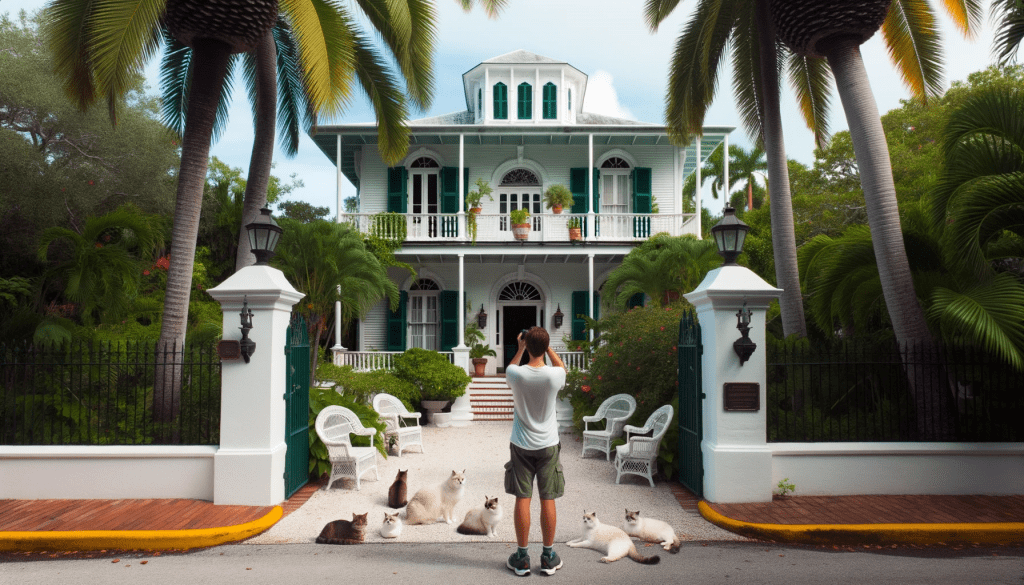 A haven for solo travelers, Key West offers a laid-back vibe, rich history, and vibrant nightlife. From exploring the Ernest Hemingway Home to sunset celebrations at Mallory Square, solo adventurers will never run out of things to do.
St. Augustine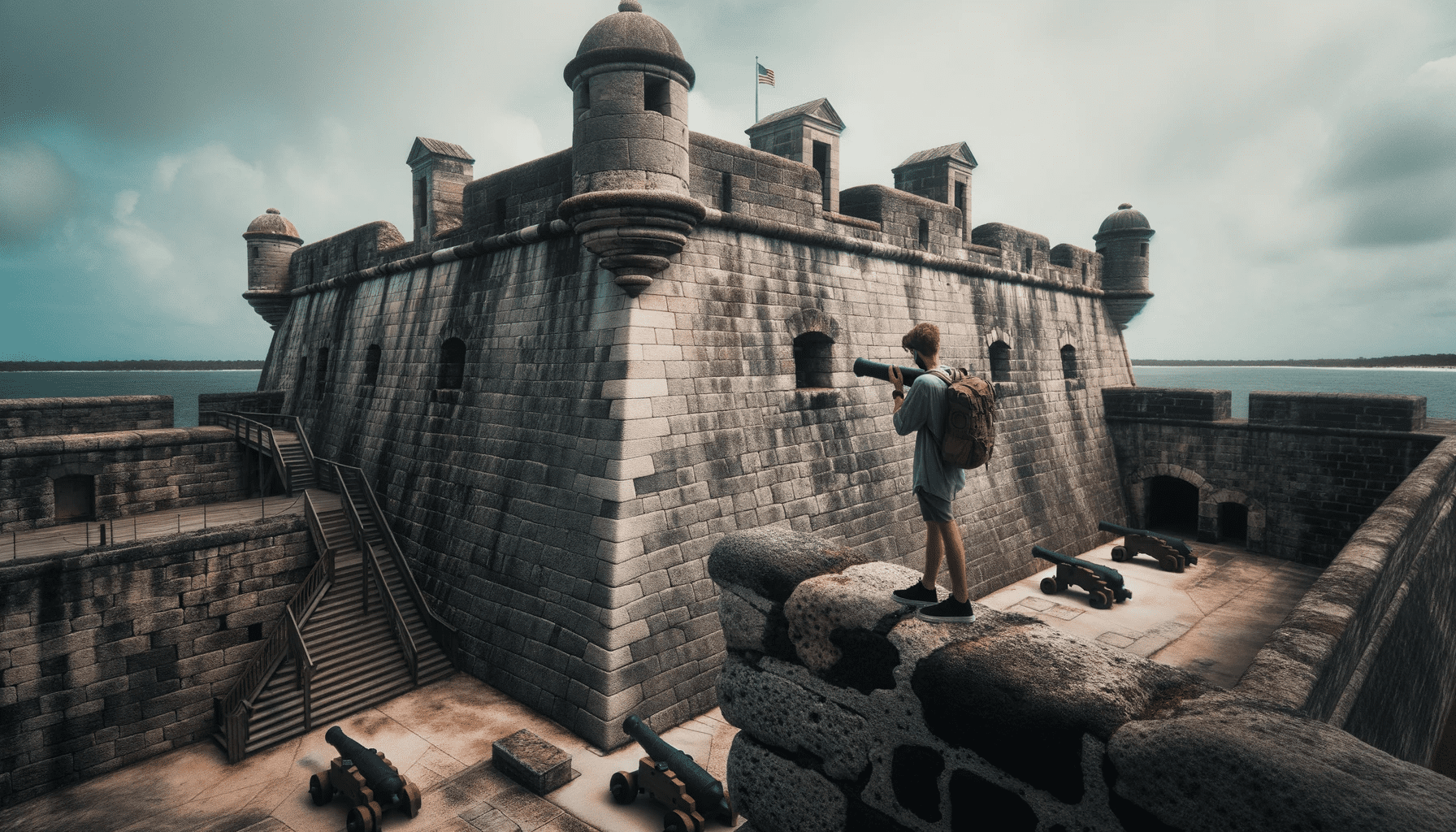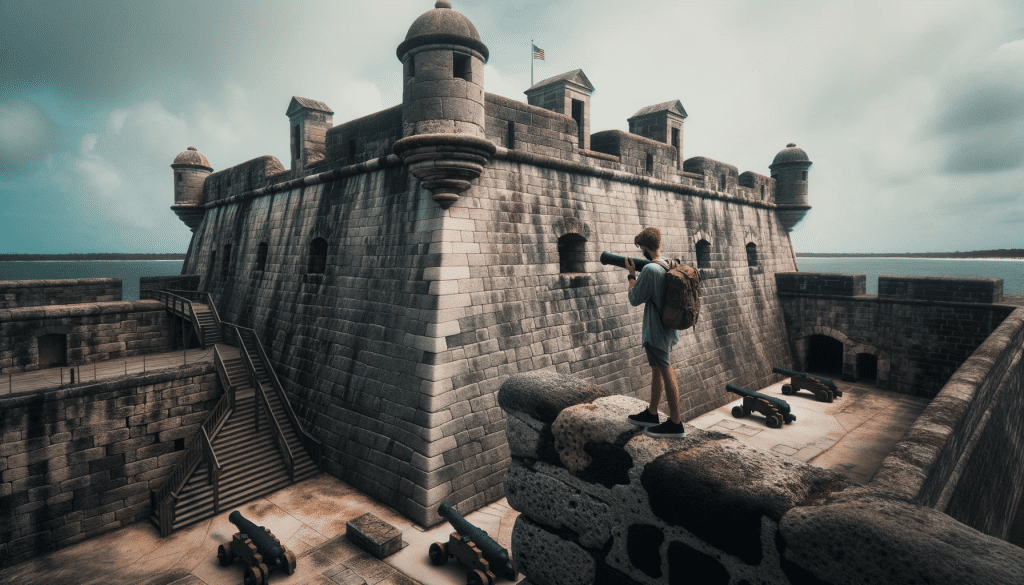 As the oldest city in the U.S., St. Augustine is a treasure trove of historical sites, charming streets, and unique attractions, making it a favorite among solo explorers.
Naples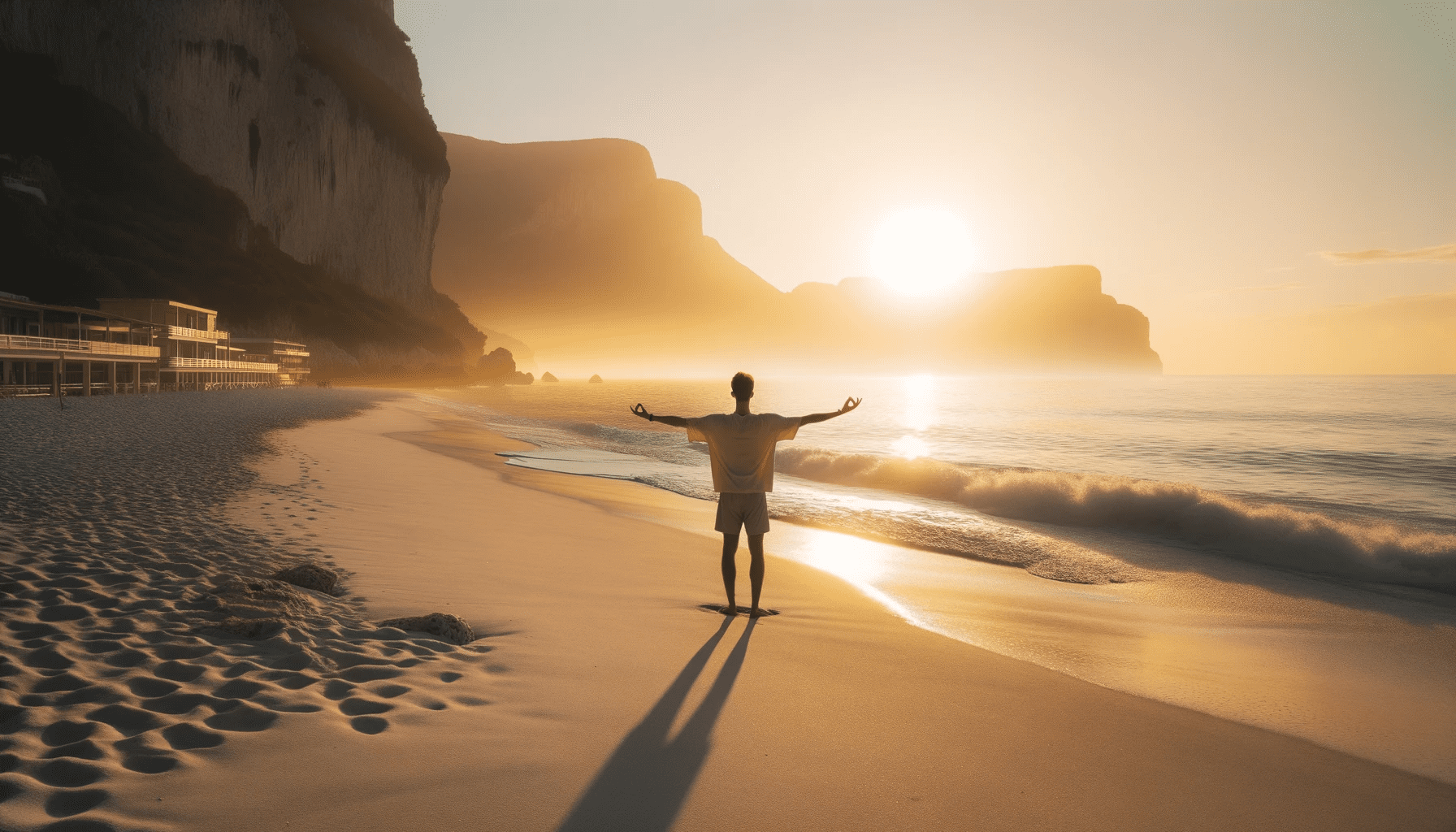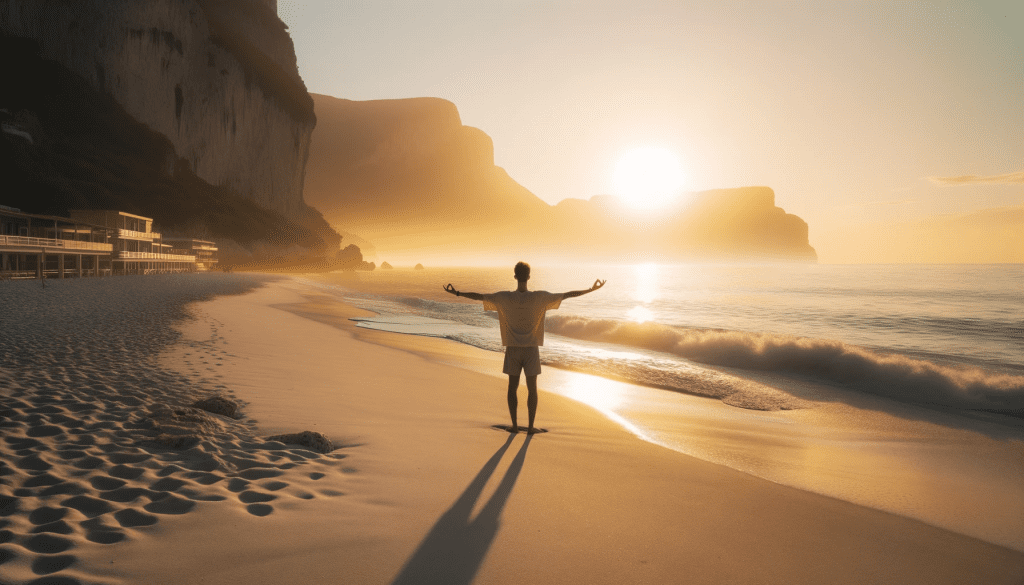 Perfect for those seeking a blend of nature, culture, and luxury. Solo travelers can explore the Naples Botanical Garden, indulge in upscale shopping, or simply relax on its pristine beaches.
Business Travelers: Work and Leisure
Miami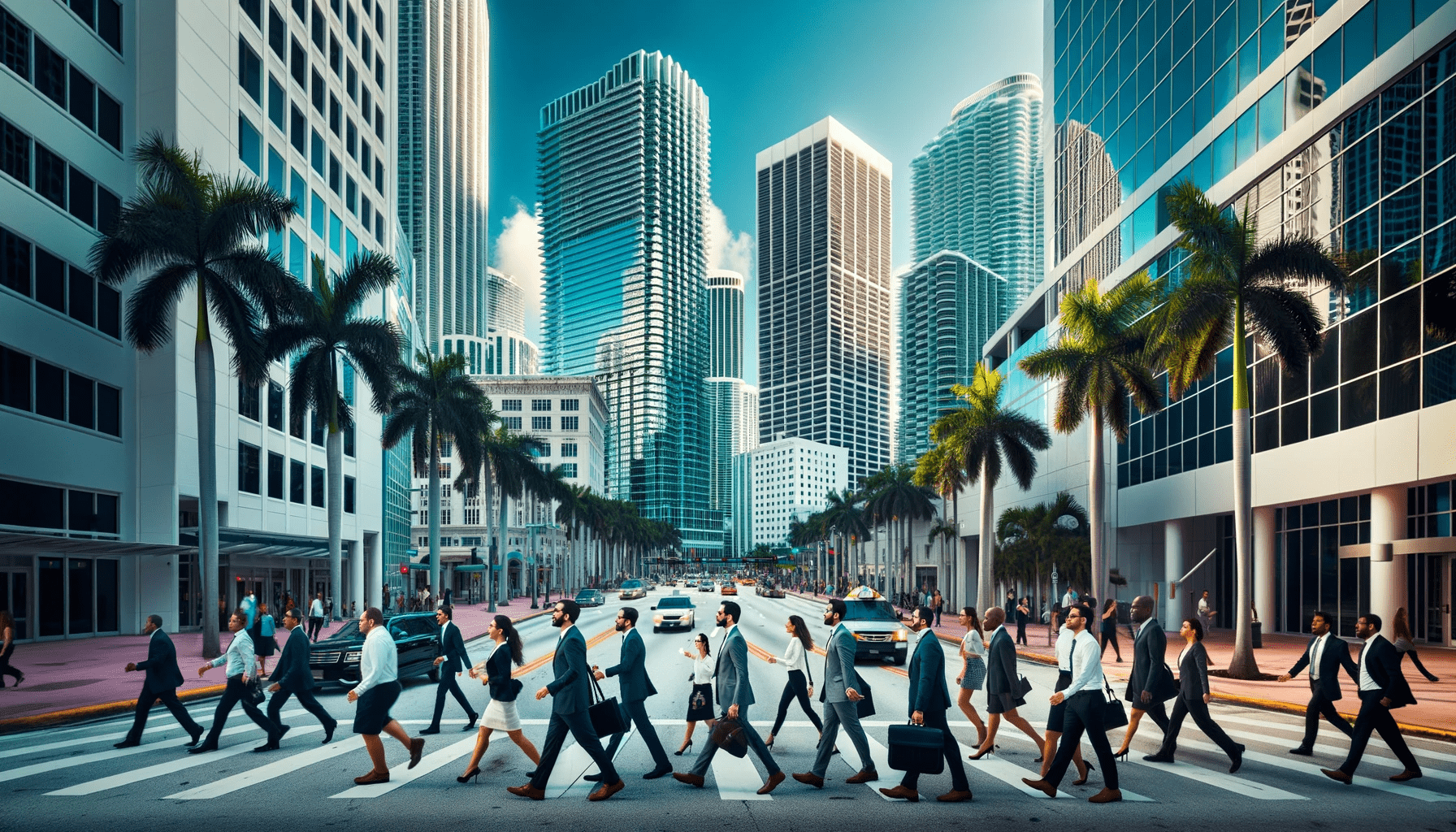 A global business hub, Miami attracts professionals from around the world. Beyond business, the city offers a pulsating nightlife, iconic beaches, and a rich cultural scene, allowing for work-life balance.
Jacksonville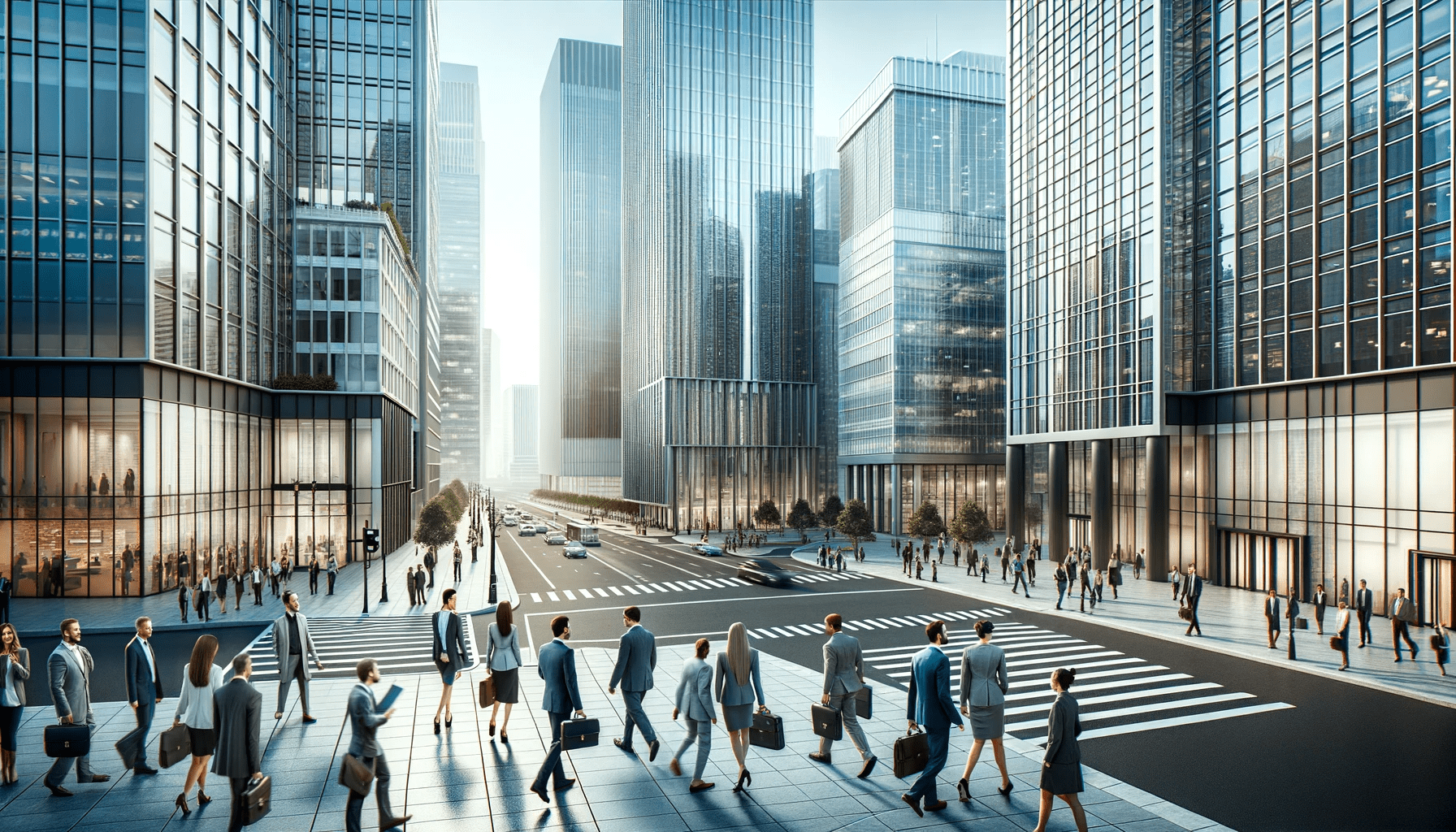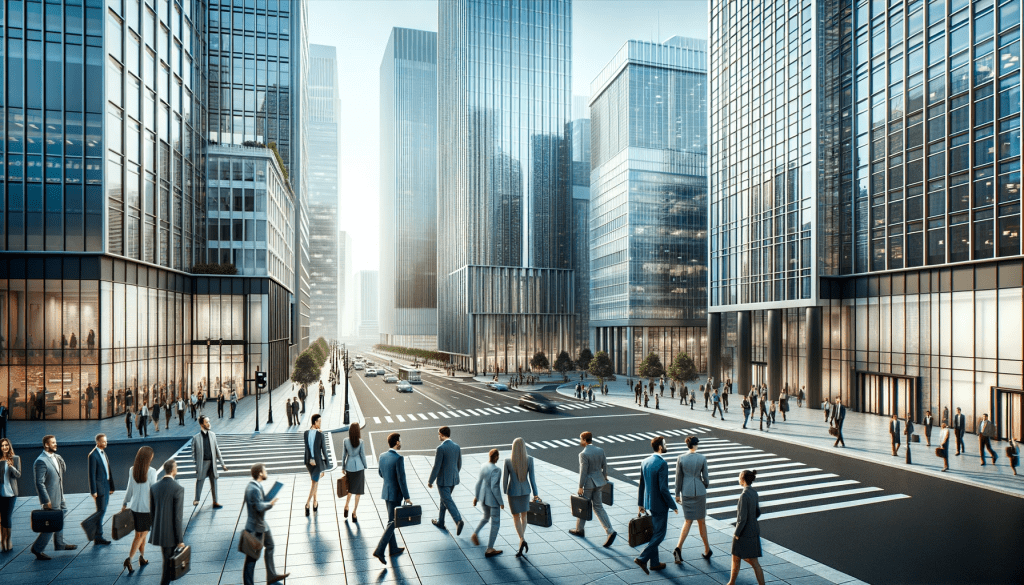 As a growing business center, Jacksonville offers a range of accommodations suited for business travelers. The city also provides a mix of urban appeal and coastal charm for post-work relaxation.
Tampa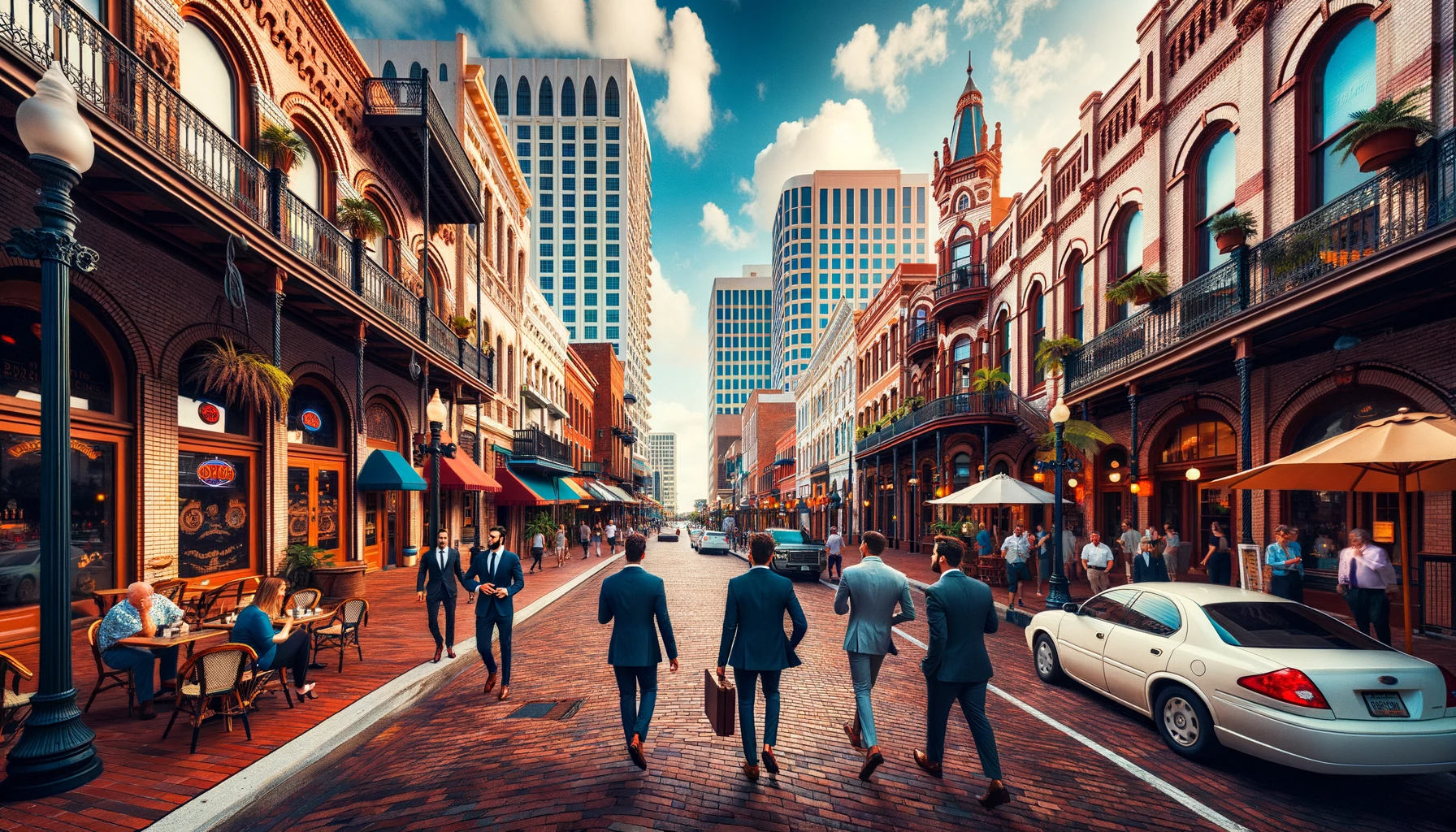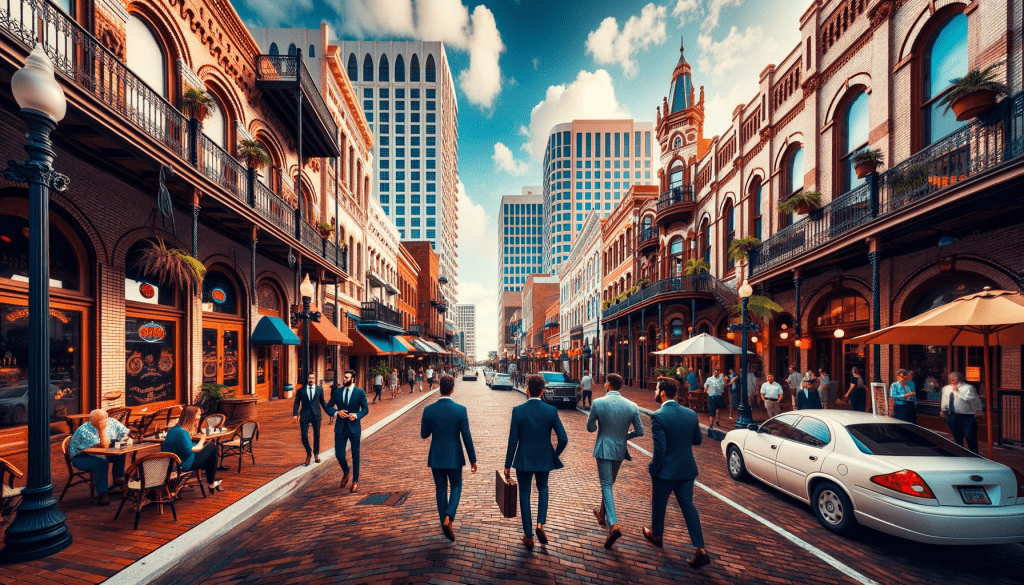 Home to numerous conventions and business events, Tampa is equipped to cater to business travelers. The city's diverse attractions, from its historic Ybor City to its waterfront, offer ample leisure opportunities.
Challenges in Airbnb Investing in Florida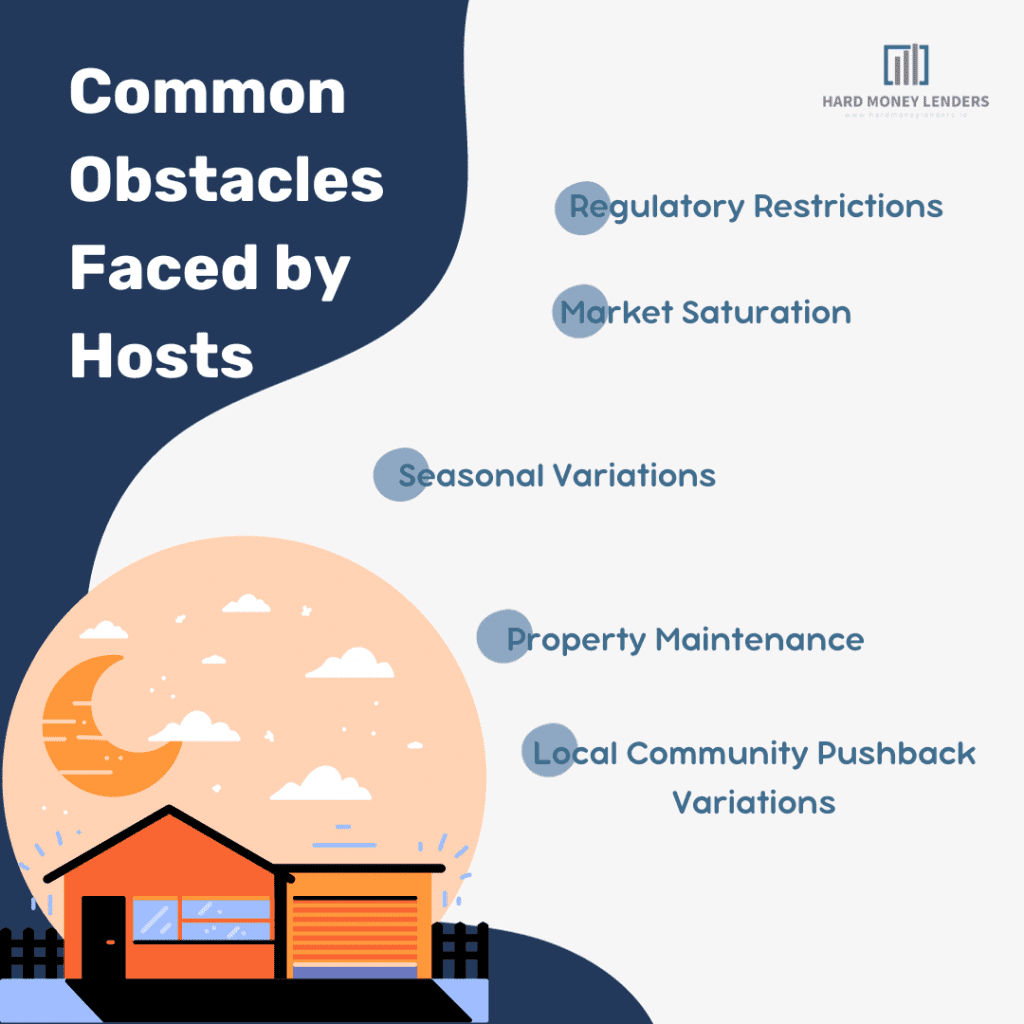 While Florida's Airbnb market offers lots of opportunities, it's not without its challenges. From regulatory hurdles to market saturation, Airbnb hosts in the Sunshine State face a unique set of obstacles.
Common Obstacles Faced by Airbnb Hosts in Florida
Regulatory Restrictions
Some cities in Florida have stringent regulations governing short-term rentals. These can range from outright bans in certain zones to restrictions on the number of days a property can be rented out annually.
Market Saturation
Popular destinations like Miami and Orlando have a high concentration of Airbnb listings. This saturation can lead to fierce competition, making it challenging for new hosts to gain visibility and bookings.
Seasonal Variations
While Florida is a year-round destination, there are peak and off-peak seasons. The fluctuating demand can lead to inconsistent occupancy rates and revenue.
Property Maintenance
Florida's tropical climate, while a draw for tourists, can lead to maintenance challenges. Issues like mold, humidity damage, and wear and tear from frequent guest turnovers can be taxing.
Local Community Pushback
In some areas, local residents are wary of the influx of tourists due to Airbnb. This sentiment can lead to stricter regulations or challenges in community integration for hosts.
Evolving Guest Expectations
With the rise of professional Airbnb listings and boutique vacation rentals, guests' expectations are continually evolving. Keeping up with these expectations in terms of amenities, experiences, and services can be demanding.
Strategies to Overcome These Challenges

1. Stay Informed
Regularly check local regulations and stay updated on any changes. Consider joining local Airbnb or real estate groups to stay in the loop.
2. Differentiate Your Listing
In saturated markets, it's crucial to stand out. Offer unique experiences, amenities, or themes that set your property apart from the competition.
3. Dynamic Pricing
Use dynamic pricing tools to adjust your rates based on demand, local events, and seasons. This strategy can help optimize occupancy and revenue.
4. Regular Maintenance
Schedule regular property inspections and maintenance to address issues proactively. Consider investing in dehumidifiers or other tools to combat climate-related challenges.
5. Engage with the Community
Build positive relationships with local residents and businesses. Attend community meetings, support local events, and ensure your guests respect community norms.
6. Continuous Upgrades
Regularly update your property to meet or exceed guest expectations. This could mean investing in smart home technology, offering local experiences, or simply ensuring top-notch cleanliness.
7. Professional Photography
High-quality photos can make a significant difference in attracting bookings. Consider hiring a professional photographer to showcase your property in the best light.
8. Seek Feedback
Encourage guests to leave reviews and feedback. Constructive criticism can offer insights into areas of improvement.
Data-Backed Claims on Profitable Airbnb Investment in Florida
In the realm of Airbnb investment, especially in a dynamic market like Florida, data-driven insights are paramount.  Let's delve into some credible data points that underscore the profitability of Airbnb investment in Florida and discuss the significance of relying on such data.
Credible Data and Sources Supporting Profitability
High Occupancy Rates
According to a report by AirDNA, several Florida cities, including Miami, Orlando, and Key West, consistently showcase occupancy rates above 75%. Such high occupancy rates are indicative of strong demand and potential for consistent rental income.
Rising Average Daily Rates (ADR)
Data from Mashvisor suggests that the ADR for Airbnb listings in Florida has seen a steady increase over the past few years. For instance, Miami Beach boasts an ADR of $295, while Key West stands at $310.
Sustained Tourist Inflow
Florida's Visit Florida agency reported that the state welcomed over 130 million tourists in 2021. Such robust tourist numbers directly translate to a high demand for short-term rentals.
Favorable Return on Investment (ROI)
A study by EmCapLending highlighted that cities like Naples and Fort Lauderdale offer an ROI of over 8% for Airbnb investments, making them highly lucrative markets.
Growing Market Value
The Florida Realtors Association data indicates a consistent appreciation in property values across the state. This appreciation not only boosts the asset value for investors but also allows for potential rate hikes for Airbnb listings.
The Future of Airbnb Rental Market in Florida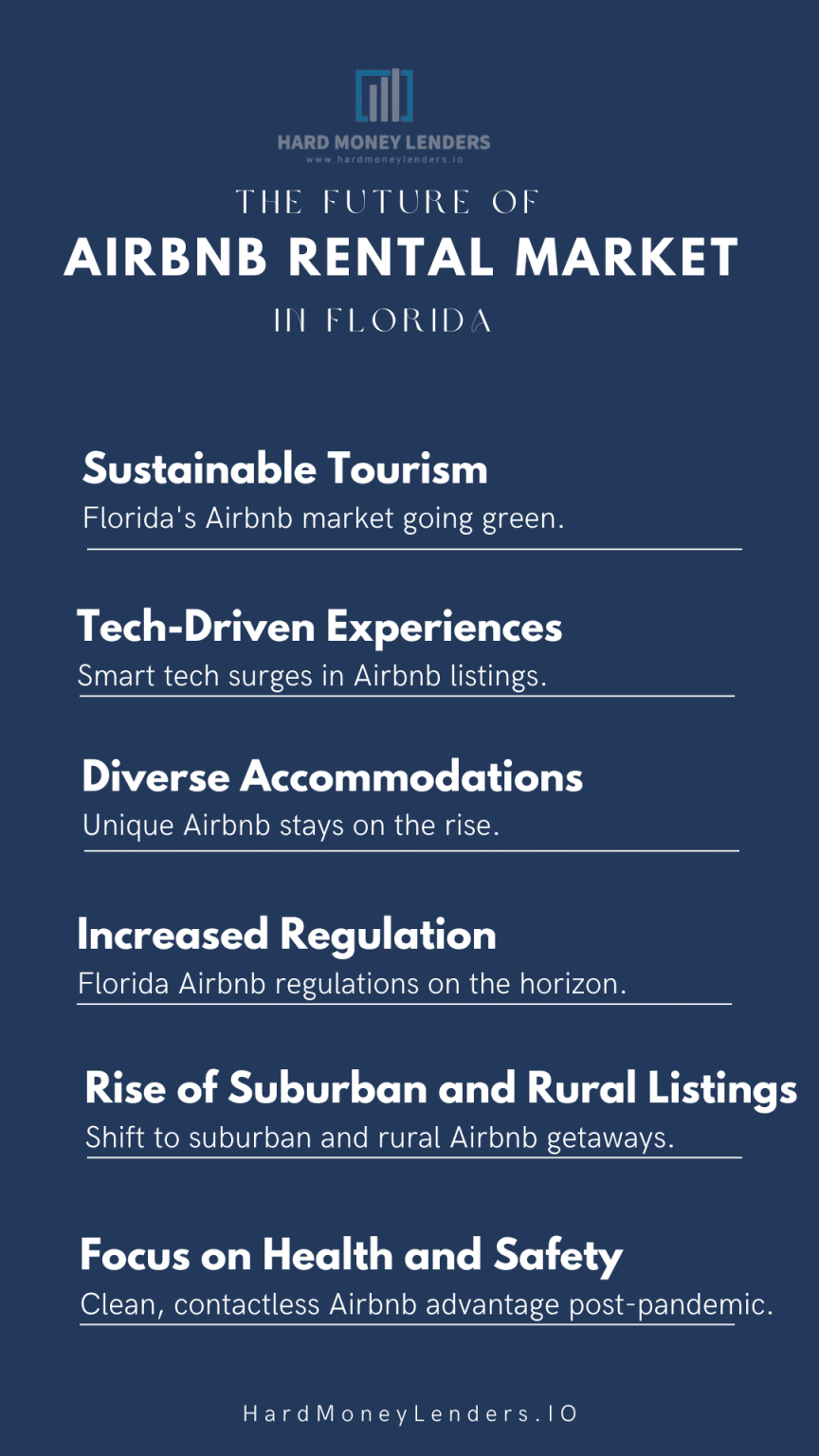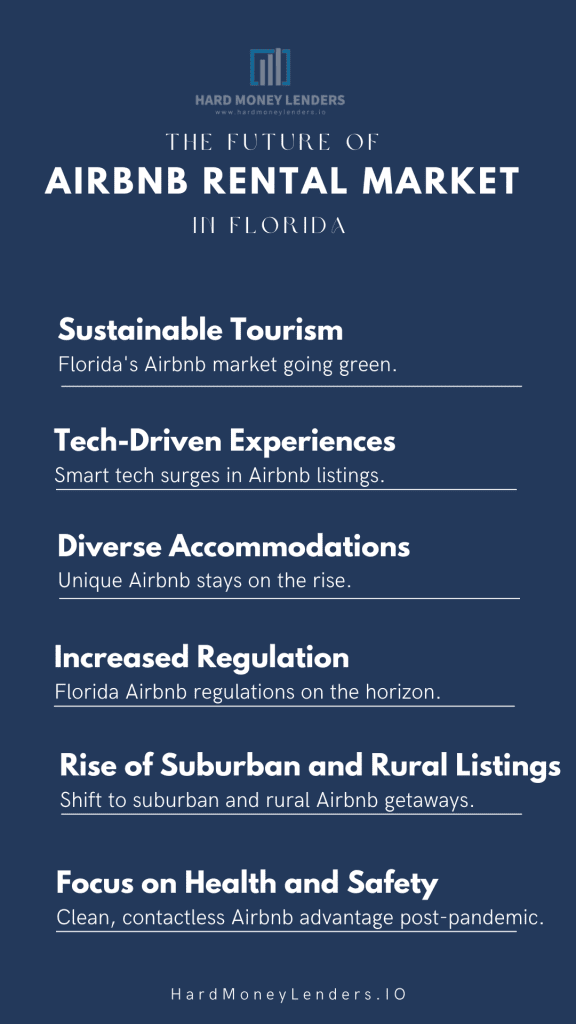 Florida's Airbnb market has witnessed significant growth over the past few years. As we look ahead, several trends and predictions emerge that could shape the future of Airbnb markets in the Sunshine State. Let's delve into these future trajectories and explore how investors can best position themselves for the changes on the horizon.
Predictions and Trends for the Coming Years
Sustainable Tourism
With a growing global emphasis on sustainability, Florida's Airbnb market is likely to see a surge in eco-friendly listings. Properties that prioritize green practices, from solar energy to water conservation, could become increasingly popular.
Tech-Driven Experiences
The integration of smart home technology in Airbnb listings is expected to rise. Features like voice-activated assistants, smart locks, and advanced home entertainment systems could become standard amenities.
Diverse Accommodations
Beyond traditional homes and apartments, unique listings like houseboats, treehouses, and tiny homes might gain traction, catering to travelers seeking novel experiences.
Increased Regulation
As the short-term rental market grows, more Florida cities might implement regulations to balance the interests of hosts, residents, and tourists. Compliance will become crucial for Airbnb hosts.
Rise of Suburban and Rural Listings
While cities like Miami and Orlando will continue to dominate, there's a growing interest in suburban and rural getaways. The pandemic-induced work-from-home trend has made travelers more open to exploring offbeat locations.
Focus on Health and Safety
In the post-pandemic world, properties that emphasize cleanliness, sanitation, and offer contactless check-ins might have a competitive edge.
How Investors Can Prepare for Future Changes
Stay Informed
Regularly monitor local regulations and Airbnb's policy updates to ensure compliance and avoid potential legal hurdles.
Diversify Listings
Consider investing in diverse property types, from traditional homes to unique accommodations, to cater to a broader audience.
Embrace Technology
Upgrade properties with the latest tech amenities to enhance guest experience and streamline operations.
Prioritize Sustainability
Implement eco-friendly practices and promote them in listings to attract environmentally-conscious travelers.
Enhance Health Protocols
Regular deep cleaning, professional sanitation services, and clear communication about safety measures can boost guest confidence.
Engage with the Airbnb Community
Join local Airbnb host groups, attend webinars, and participate in forums to stay updated on best practices and emerging trends.
Conclusion and Final Thoughts on Airbnb Markets in Florida
In the vibrant tapestry of real estate investment, Florida stands out as a shimmering gem, especially when it comes to Airbnb. From the sun-kissed shores of Miami to the enchanting allure of Orlando, the most profitable Airbnb locations in Florida promise not just returns, but memories and experiences that are truly priceless. If you've ever dreamt of diving into the world of Airbnb investment, there's no better time or place than now and here. Ready to embark on this thrilling journey? Reach out to our team of experts to get you funded and get you well on your way to unlock the gateway to your Airbnb success story!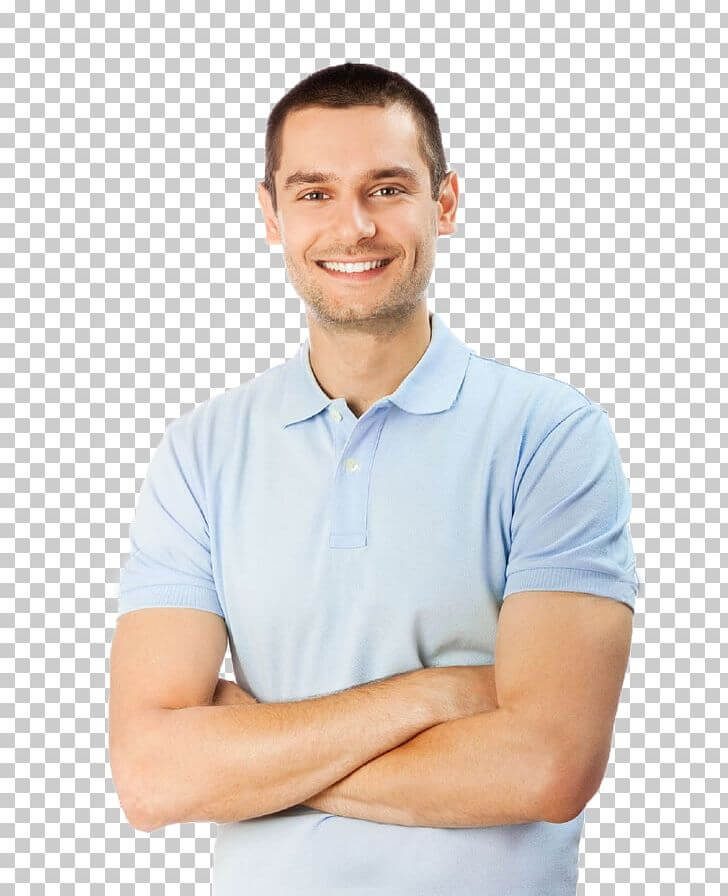 Adam Smith has spent the last 5 years in the Private Money Lending world helping real estate investors secure financing for their non-owner occupied real estate investments.  When he's not thinking about real estate, Adam is an avid Jazz music fan and fisherman.