Last Updated on June 6, 2022
Top 5 Ways To Get Comps On Property In Your Area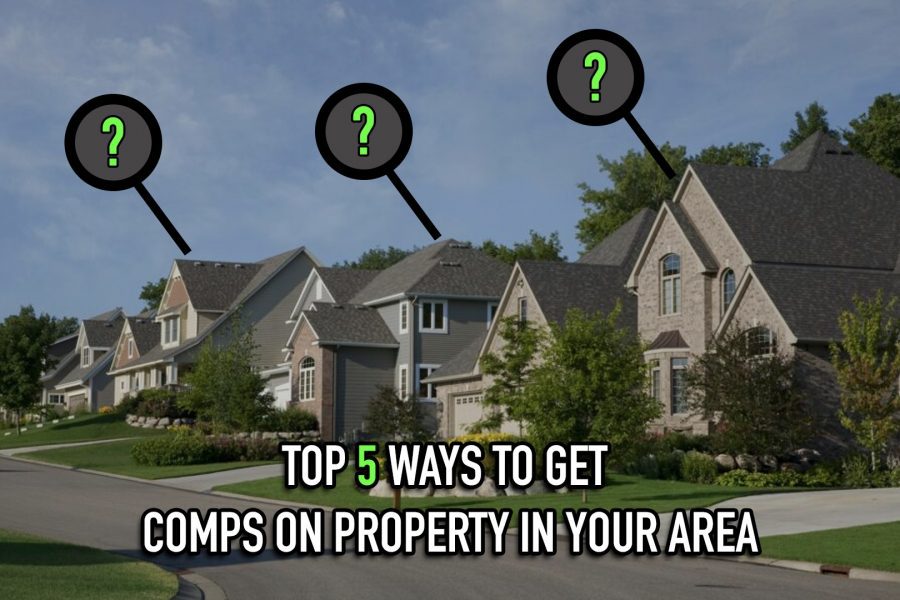 What are real estate comps?
Real estate comps are comparable properties in a specific area that you are looking to buy or sell in. Comps can be used to determine the value of a potential investment property by comparing it to other homes in your area with similar features, such as size, age, condition, etc. 
If you're looking to sell your property or if you're in the market to buy, comps can help you find out exactly what you should be paying or spending on a house. Say you have a four bedroom, three bathroom home on an acre of land that you are looking to list. Finding homes in the area with similar features is a great place to start when estimating the value of the property like this.
Conversely, if you are looking to buy a three bed, three bathroom home that was built less than ten years ago, searching for similar properties in the area can help ensure that you don't overpay.
What goes into real estate comps?
Now that we've established what real estate comps are and what they're used for, what factors go into evaluating real estate comps? 
Location
Location is a huge factor to consider when thinking about buying or selling a property. Oftentimes, it serves as the number one reason that someone might move into a new home. If you are beginning a new job in a new area, location will obviously play a huge factor in what property you decide to buy or rent. A 900 square foot apartment in the middle of a large city may cost 3x as much as a 2,000 square foot home in a more rural area, simply because of location. 
Age
The age of a home can play a significant part in evaluating its value. Typically, new homes will have higher value and do not require as much maintenance and upkeep as an older home. If two properties are similar in location, size, and layout, age can act as the determining factor for which is valued more. 
Condition
A property's condition is another critical point to consider when comparing its value to other properties in the area. For example, if one home has mold growing underneath the home in the crawlspace, and another has a completely encapsulated, moisture-free crawlspace, one's value will be significantly higher than the others. Sometimes, age and condition go hand-in-hand with homes and are directly correlated, however, that's not always the case. So, be sure to take the property's condition into account when evaluating real estate comps.
Size (Square footage and lot size)
Square footage and lot size has a major impact on a property's value. A home with an additional 500 square feet in comparison to another that may look similar, can account for tens, if not hundreds of thousands of dollars in value. 
Similarly, two comparable properties may have the exact same 2,000 square feet of space, but if one is sitting on 12 acres of land while the other is sitting on three acres, the property with the larger lot size is going to be worth much more. Location also comes into play when factoring in lot size, because five acres of land in a busy, urban population may be worth far more than five acres in a rural setting. 
Timeframe
When searching for real estate comps, try looking for comparable properties that have been sold within the last three to six months. Because the market can change so quickly, it's important to look at the value of homes that have been sold recently. A comparable property with the same square footage, number of bedrooms, and lot size could be used, but if it was sold two years ago, it's likely the value has changed since then.
Renovations
Renovating and upgrading your home is a great way to increase your property's value. When running real estate comps, be sure to look for properties with similar renovations and finishes throughout. 
Where can I find real estate comps?
So, now that you know what real estate comps are, what they're used for, and what factors to consider when using them, let's take a deep dive into where exactly you can find accurate comps to help you determine your property's value. 
1. Real estate websites
One way to find comps in your area is to use an established real estate listing website for your research. Many websites, like Zillow.com, offer a "Recently Sold" filter, which allows you to search for homes that were recently sold in your area with similar features to the property that you're listing. 
There are also additional filters that you can utilize to narrow your search even more. You can filter "number of bedrooms", "square footage", "lot size", "year built", and many more factors to find houses that are most comparable to yours.
This information is extremely valuable whether you're looking to buy or sell a house. From here, you'll be able to estimate a reasonable starting price that reflects the current housing market. Unfortunately, this method doesn't account for all of the factors that could impact your property's value, such as the current condition of your home and any upgrades you may have added to it. However, it is a great way to get an initial idea of what to expect.
2. Physically research your area
Another way to find comparable homes in your area is to physically research properties near you. By driving around and finding homes that have similar features to yours, you can get an idea of what your property may be worth.
Keep an eye out for "For Sale" signs and "Sold" signs during your search. For Sale signs can serve as a good indicator of the price range that house may be worth, but it might not always be entirely accurate since many homeowners start high with the expectation that buyers will attempt to negotiate down. Sold signs, however, can help you find the exact price of the property that was recently sold. All you need to do is reach out to the real estate agent responsible for the sale, or check an established real estate website's recently sold database. 
The great part about utilizing this method is that the homes you're analyzing are in such close proximity to your own, which means that the estimations will be more accurate than properties that are listed further away. The more comparable homes that you can find near you, the better grasp you can get on what you should be listing your property for. 
3. Work with your real estate agent to pull MLS comps
One of the most reliable ways to get accurate real estate comps is to work with a local real estate agent to pull MLS comps. The MLS is a fantastic resource because it provides the most updated and easy-to-access information when it comes to pulling comps. However, one of the downsides to MLS is that it can only be accessed by licensed real estate agents. 
A benefit of working with a real estate professional to to pull comps is that you're working alongside someone who is used to running and analyzing comps on a regular basis. This can also be particularly helpful if you're interested in buying a unique property that may be difficult to find comparables for.
Real estate agents pull comps from the MLS on a daily basis to provide clients with an accurate price range when listing a property for sale. Additionally, agents know if properties have increased or decreased in value, if the fair market value is accurate, or if a property's value is not on par with other homes in the area. 
4. Public property records
Public property records are another valuable resource that you can use to pull real estate comps. 
The downside to public property records is that you'll only be able to see a property's last recorded sale price, meaning that the price could be extremely outdated and not reflect the market's current conditions. If there are very few recent transactions in a specific area, you may not be able to find any relevant comps to help you with your own listing. So, while public property records may be a good starting point for finding real estate comps, you may need to do additional research to ensure that the numbers you're getting are accurate and up-to-date.
The great thing about public property records is that you can often access them for free in most counties. By simply going online and searching for your county or city's property records website, you can find comparable homes in your area and what they were recently sold for.
5. Comparative market analysis (CMA)
A comparative market analysis, or a "CMA", may yield the most accurate real estate comps that you'll need when listing your property for sale. A comparative market analysis is an estimate of a home's value based on recently sold, similar properties in the area. Real estate agents and brokers create CMA reports to help sellers set listing prices for their homes and to help buyers make competitive offers.
A CMA can help you find the "sweet spot" you need to sell your home quickly and efficiently. It can offer you a listing price that isn't too low, to where you'll end up selling it for less than you should've, or too high, to where there are no offers whatsoever.
CMAs provide the most accurate data and details about a property and its surrounding location by comparing it to other homes nearby that are similar in size and have similar features. However, an agent's CMA is more than just the numbers. The real estate professional will provide you with expert advice to help you assess the home, the current market, prices, and other factors that could affect your listing price.
Typically, a CMA will include:
The address of the property and three to five comps in the area
Description of each comparable property, including elevation, floor plan, and the number of bedrooms and bathrooms
The square footage of each property
The sales price of each comparable property
Dollar adjustments that will be made for any differences
The adjusted sold price per square foot of each comp
Conclusion
There are many different ways to find real estate comps when you're looking to list your property for sale, or trying to figure out what you should realistically pay for a home in a specific location. When looking to list your home, keep in mind that the main goal is to list your property at a reasonable price, not too low or too high, so that you don't leave money on the table and you sell it within a reasonable amount of time. 
Utilize all of the resources that are available to you, including online resources like real estate websites and public property records, and local real estate professionals who are familiar with property value in the area, as well as the status of the current market. Also, don't be afraid to venture out and pull some comps of your own within the community by searching for local properties that are for sale or were recently sold. 
The more research you conduct beforehand, the better understanding you will have of the current conditions of the real estate market and the value of similar homes in your area. In the long run, this will help you tremendously in determining the right price to list your home for when looking to sell.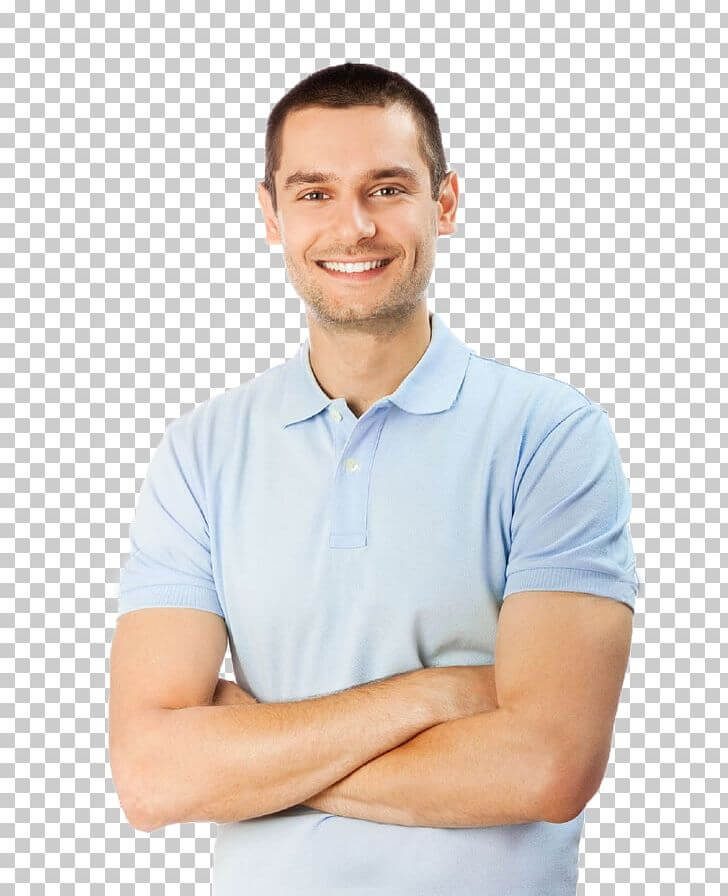 Adam Smith has spent the last 5 years in the Private Money Lending world helping real estate investors secure financing for their non-owner occupied real estate investments.  When he's not thinking about real estate, Adam is an avid Jazz music fan and fisherman.