Last Updated on March 27, 2023
What Is Property Development? | Everything You Need To Know
Wondering what property development is? Ready to take the leap into the exciting world of property development? This dynamic and multi-faceted field has the potential to transform land, buildings, and real estate into thriving communities, bustling businesses, and luxurious homes. But it's not just about building and construction. Property development is a complex blend of financial acumen, legal expertise, and market understanding, all combined to create properties that meet the needs of a diverse range of buyers. From acquiring land to obtaining permits and licenses to managing the sales and marketing of the finished product, property development is a challenging, yet highly rewarding pursuit. So, strap in and get ready to explore the ins and outs of this dynamic industry and discover how it can help you build your wealth and achieve financial stability.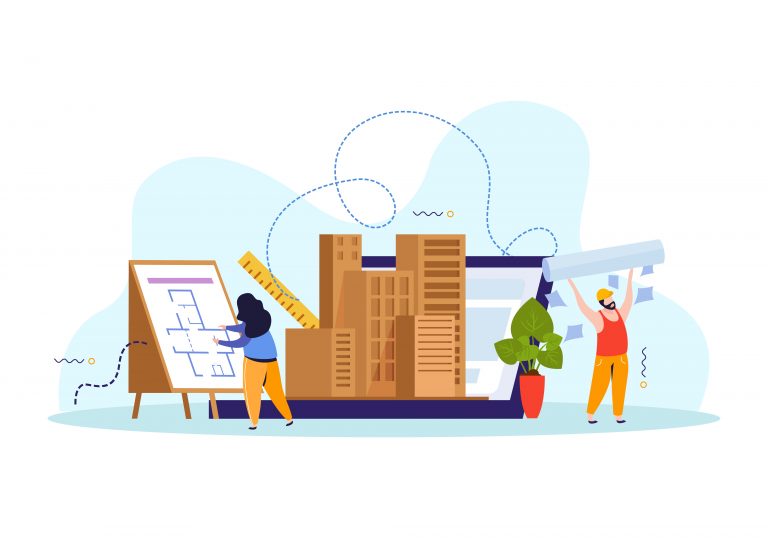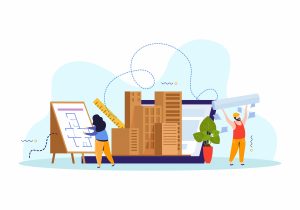 What is Property Development?
Property Development refers to the process of buying, renovating, or constructing a property, either to sell it soon after or use it as part of an investment portfolio. Property development projects can range in size and complexity from simple gardens to large construction sites.
It is a highly complex and dynamic process that requires careful planning and consideration at each stage. The process typically starts with researching existing properties and assessing land use restrictions. This can be followed by a detailed feasibility study that identifies the location's potential market demand, estimated development costs, expected sources of finance, and how long it will take to recoup any investments made.
Property developers must manage their project costs carefully to ensure they remain profitable over time, particularly where large investments are required in infrastructure or premises. Developers need to consider site-related challenges such as environmental constraints or contaminated land and associated government regulations or permitting requirements that may affect the overall development plans for a particular site. Additionally, legal considerations such as tenant rights should also be taken into consideration during a property development project, making it necessary for developers to build relationships with reliable professionals like lawyers and advisors who can help guide them through any legal complexities that may arise over the course of the project.
After all appropriate planning has been done accordingly, the actual building can start including all aspects related such as interior design and construction material procurement. Following this completion phase comes marketing before the eventual sale when the return on investment is likely seen. However, other means such as renting may also be considered at this point too depending on market conditions etcetera.
Overall property development offers an excellent means for those interested in achieving financial independence.
Related Article: The Best Business Structure For Real Estate Investors
What are the Types of Property Development?
There are several different types of property development projects that exist in today's marketplace including:
Residential Properties
Residential properties involve developing units such as condominiums, townhomes, and single-family homes for people to live in permanently. These types of developments can range from affordable housing projects to affordable luxury apartments and townhomes in sought-after areas.
Commercial Properties
Commercial properties are typically meant for businesses operating out of office space instead of from their home office.
Industrial Development
Industrial development includes manufacturing facilities and warehouses that provide goods and services for businesses to use in order to produce products for sale among other activities.
Specialty Properties
Specialty properties are those that have unique features and characteristics that set them apart from traditional forms of development such as farming parcels into smaller lots using agri-tourism strategies or converting historic sites into hotels to cater predominantly towards tourists looking for a place to stay during their vacation time away from home.
Mixed-Use Properties
Mixed-use properties are those that contain components of varied usages like hotel rooms paired with office spaces which could be seen in most downtown areas where an entire building complex could contain more than two separate uses within its boundaries.
Related Article: 7 Best Places To Buy Investment Property In Florida
How do Property Developers Make Money?
Property developers can take advantage of many ways to make a return on their investment, including developing land for condos or multi-family housing, converting office buildings into apartments or condominiums, rehabbing and reselling single-family homes, and building new custom homes.
Property developers must be willing to take large risks in order to earn a profit. They are entrepreneurial professionals who must assess the potential value of a property, calculate accurate pricing and timelines, obtain zoning permits where applicable, attract investors with suitable returns, and negotiate advantageous contracts before undertaking the actual development process.
Developers take advantage of opportunities presented by current market conditions such as low interest rates or appreciation in property values. They source investment options from local area knowledge and establish relationships with brokers, bankers, and local businesses that have first-hand information on deals or have access to them before they even reach the public space.
To make the most of their investments, developers need to be competent in capital markets such as venture capital or debt funding as well as understand business operations related to turning land into useful properties –
obtaining materials at competitive prices

dealing with governments

accessing power supply for construction

understanding legal requirements in different jurisdictions

working with contractors

monitoring construction
Related Article: How Do Real Estate Developers Make A Profit In 2023
What is the Difference Between Real Estate and Property Development?
Real estate is the purchase or sale of land and buildings for use in financial speculation, investment, or for occupation. Property development is a business term referring to the process of developing, improving, and optimizing real estate to make a profit.
Real estate is a broad term that encompasses many areas, from residential and commercial premises to industrial complexes and agricultural land. Property development takes the opportunities that arise from the sale of these types of property and looks at ways it can be developed, improved, and realized within the legal framework of local market conditions.
Property developers identify projects with high returns and then plan them out carefully by obtaining government permits, finding investors, and planning out construction details. Property developers often acquire multiple properties in order to increase their holdings before beginning any improvements or fixes. This makes them more competitive when it comes time to purchase another property as they have more buying power within their portfolio thanks to economies of scale.
At its core, real estate provides basic housing needs whereas property development seeks ways to further enhance these areas through refurbishments or redevelopment. The promise for better quality dwellings can bring about greater demand leading to a higher return on investments in terms of capital appreciation as well as rental payments from tenants who are willing to pay more for enhanced dwelling space. In this way, property development can be seen as something that actively enriches an area rather than just buying up space in order to hold on to it until prices rise which could stunt overall growth potential.
What Qualifications do You Need for Property Development?
Qualifications are important for property development, as the developer of a project will be responsible for its success or failure. Education and certification vary depending on the country and city where you plan to develop, but there is several key qualifications that could prove beneficial in whichever sector you choose to pursue:
Financial Knowledge
Being familiar with finance, investments, and accounting are a must-have when starting out in property development. Having baseline knowledge will allow a developer to project cash flows better and know what risks their investment might experience.
Property Management Experience
A background in managing properties can help you understand the design components of construction projects and how to manage those effectively. It's also helpful in knowing how to identify potential trends in real estate markets so that investors can make sound decisions when entering into new markets or developing existing ones.
Real Estate Law Knowledge
A legal background helps developers comply with all applicable laws (both state and local), permits, licenses, contracts, and more when it comes to residential or commercial projects. It also helps developers stay compliant with building codes as they develop their project plans, saving them time and money during the process.
Construction Knowledge
Understanding the process of constructing buildings is essential for successful property development, especially when undertaking major renovation work or redevelopment projects of old buildings or land areas that may have associated needs such as demolition work or approval from local governments amongst other things which will require sign off from specialist departments before being able to proceed ahead with any works or plans.
Negotiation Skills
Property developers must be comfortable negotiating deals for financial loans/funding, materials pricing/conditions of purchase as well as finding ways around planning permission/authorization issues among other things in order to ensure the most efficient completion of their construction projects at minimum cost.
How can I be Successful in Property Development?
The success of any property development depends on the ability of the developer to identify and realize a good investment. The profitability of any property development will ultimately depend on how well the developer understands the needs of buyers or tenants in the local area and how well they can leverage their knowledge to capitalize on opportunities.
Property developers must be aware of current market trends and relevant regulations relating to zoning codes, environmental guidelines, building codes, and other regulations depending on where their project is based. In some cases, consulting specialized advisors in these areas can be crucial for making decisions about any potential investment opportunity.
To increase their chances for success with any property development projects, developers must have an effective plan for managing finances, risks, and other practical considerations before moving forward with them. If prepared correctly this plan should detail all financial outlays related to renovation or construction costs as well as associated fees such as legal services or marketing campaigns. Options such as applying for development loans can help mitigate some of this risk while allowing access to additional financial capital through lenders.
Ultimately establishing yourself as a successful property developer requires extensive professional knowledge coupled with a careful risk management approach. It is not something anybody wishing to make a quick profit should take lightly.
Related Article: How Long Does It Take For The Seller To Get Paid After Closing?
Conclusion
At Hard Money Lenders, we understand the unique challenges and opportunities that come with property development. That's why we offer tailored loan solutions to help support your project from start to finish. Our team of experts will work closely with you to understand your specific needs and provide you with the financing options that best fit your goals. Whether you're looking for funding for land acquisition, construction costs, or working capital, we have the resources and expertise to help you succeed. With flexible repayment terms, competitive interest rates, and a streamlined application process, getting the financing you need for your property development project has never been easier. Let us help you turn your vision into a reality. Contact us today to learn more.
—————————————————————————————————————————-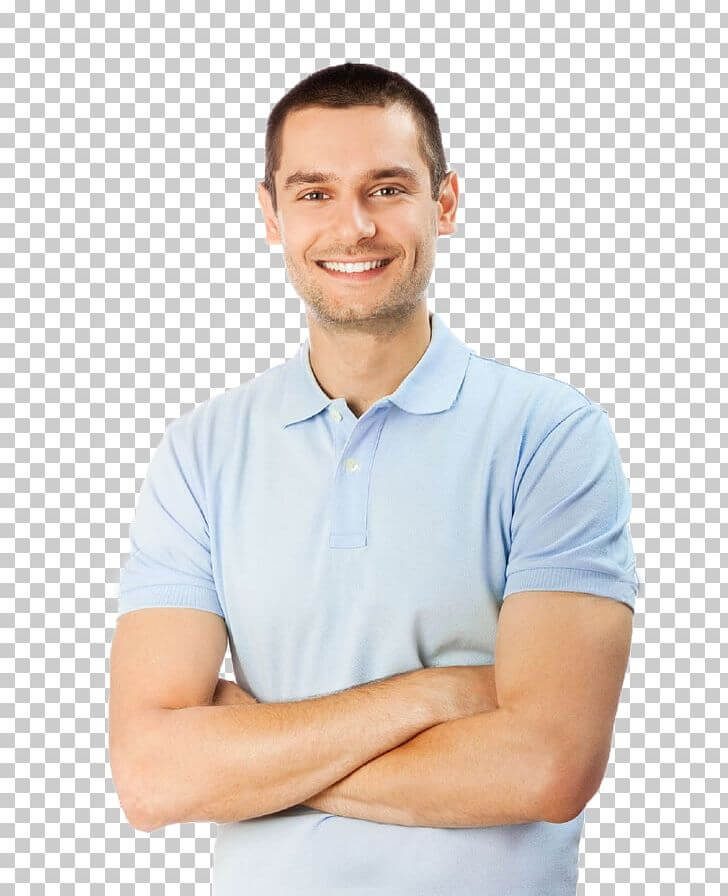 Adam Smith has spent the last 5 years in the Private Money Lending world helping real estate investors secure financing for their non-owner occupied real estate investments.  When he's not thinking about real estate, Adam is an avid Jazz music fan and fisherman.