What Makes Buying a Foreclosed Property Risky?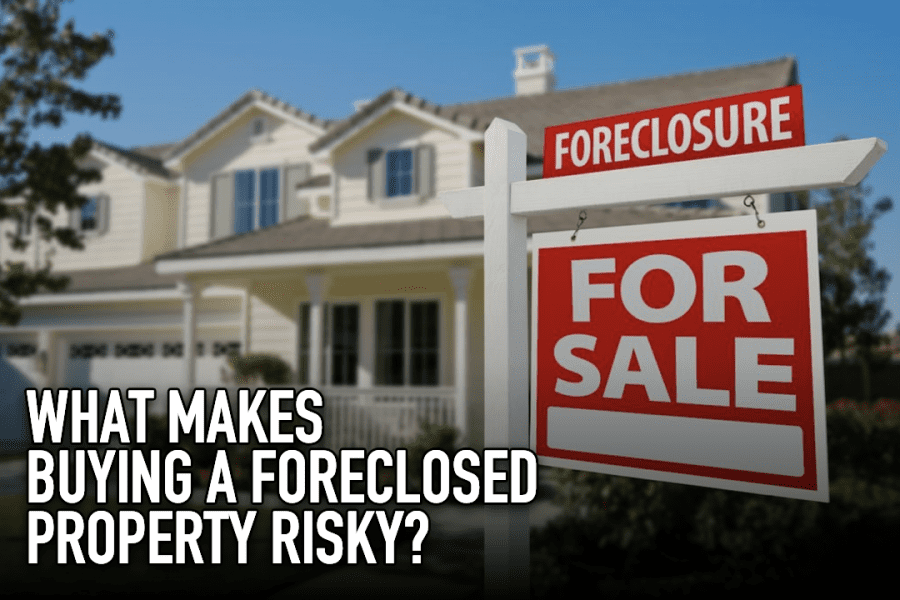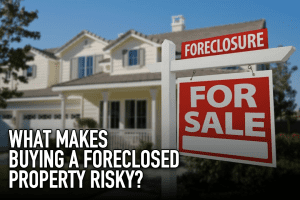 During the last housing market crash in 2008, home foreclosures nearly tripled. Real estate investors stepped into the market and scooped up foreclosed homes for much less than what the owners had originally paid. They turned them into rental homes and, when the housing market improved, investors sold them for substantial profits.
When a property owner fails to pay property taxes or the mortgage, local governments or lenders initiate a foreclosure process to forcibly acquire ownership of the land and improvements in order to mitigate their losses. The term foreclosure refers to the legal process by which a property is repossessed, typically by a bank or local government entity.
While no one has a crystal ball, it's never too late to begin preparing for the next wave of home foreclosures, which are likely to arrive if, and when,  the real estate market moves down. So, with that in mind, let's take a look at what makes buying a foreclosed property so risky.
What is foreclosure?
Foreclosure isn't something any homeowner wants to go through. Unfortunately it affects hundreds of thousands of Americans every year. So how does the foreclosure process work?
Homeowners have to first default on their mortgage, failing to pay their required monthly payments. And it's rare for lenders to begin foreclosure after just one late mortgage payment. Lenders usually offer alternatives during this period, including different payment plans to help the homeowners get back on track, keep their home, and keep paying their monthly mortgage bill.
If a borrower can't come up with the funds to pay what he or she owes, a lender will issue a notice of default. This form will be sent to the mortgagee via a certified letter, and it typically gives a homeowner 90 days to pay off the most recent bill. This is the beginning of the formal process. If the homeowner hasn't come up with the money within 90 days of the notice of default, the lender may proceed with the foreclosure. Next comes a notice of sale, which will state that the trustee (the lender) will sell the home at auction within 21 days.
The home will be sold at a public auction to the highest bidder, who will have to pay the full amount of the bid immediately. This buyer will receive a trustee's deed once the sale is complete, at which point he becomes the official owner.
Foreclosed homes are sold "as-is"
As much as we might like it to be true, there's no such thing as having your cake and eating it too. Buying a foreclosed home is no exception, as they're nearly always sold on an "as-is" basis.
What that means in practice is that what you see is what you get. Buyers of foreclosed homes can still conduct an inspection, but the seller, usually a bank or local government, isn't obligated to make repairs, nor will the sales price be discounted to compensate you for repairs or improvements that need to be made.
Understand what you're getting into with a foreclosed home
When a homeowner is unable to make their mortgage payments the lender forecloses on, or takes back, the home. There are four general steps to the home foreclosure process:
Pre-foreclosure: the homeowner receives notice of a pending foreclosure action, but the lender hasn't yet begun to foreclose.
Lender foreclosure process: the lender begins the legal process to foreclose on the home, with the length of time and exact steps varying from state to state.
Lender seizes the home and evicts the homeowner: by this point the homeowner has usually abandoned the property, sometimes taking with them as much as they can carry, including appliances, plumbing fixtures, light fixtures, and more.
Lender sells the home as a foreclosed property or holds until the market improves: unless a real estate investor can make a deal with the bank ahead of time, the home will be sold at a foreclosure auction or held as "Real Estate Owned" until the market improves.
Risks and rewards of buying a foreclosed home
The amount of risk and potential reward of buying a foreclosed home can vary depending on which part of the foreclosure process the home is in.
First, let's cover some of the risks of investing in a foreclosed home:
There's a lot of competition to buy a foreclosure. Real estate investors, for instance, often bid cash for a foreclosed home to operate as an income property with no contingencies and no questions asked.
The condition of a foreclosure home isn't disclosed or guaranteed. Unlike buying a home listed on the

MLS

by a real estate agent, the bank isn't required to disclose anything about the property to a buyer. That's why it's important to learn as much as possible about the house before you bid.
Buying a foreclosed home doesn't always make sense. Just because a home is being sold at a foreclosure auction doesn't necessarily mean it's a good deal. Some foreclosure homes have been completely trashed by the previous owner and require major repairs like new roofs or heating and air conditioning systems.
However, there's an upside to everything. Some of the rewards of buying a foreclosed home include:
It is possible to find deals. While some foreclosed homes require a lot of extra money to fix up, others can be purchased for below market value. Just be sure to do your due diligence and analyze the potential cap rate and return on investment.
Foreclosed HUD homes can be great for owner-occupants. If you're looking for a home to live in yourself, Housing and Urban Development homes that were financed through the FHA may be a good deal. They're usually marketed to owner-occupants first, so there could be less competition if you act quickly.
Add value with sweat equity. If you have the time and skills to do any required repair work yourself, you can save a lot of money instead of contracting the labor out. Your "sweat equity" drops straight to the bottom line, adding real equity and extra profit when the time comes to sell.
How to buy a home foreclosure: 5 key steps
Now that you understand the risks and rewards, here are the 5 key steps to buying a home foreclosure:
Step 1: Find a verified local agent or broker
Who specializes in foreclosed homes in your market. Banks usually have selected real estate agents they work with and these agents often have an inside-look at foreclosures that haven't yet hit the market.
Step 2: Other ways to find foreclosed homes
Other ways to find foreclosed homes include property websites listing foreclosures, search online for "foreclosures" or "REO property", investor networking clubs, big-bank websites like Wells Fargo or Bank of America, and the websites of government-sponsored companies.
Step 3: Get your financing in order
If you don't plan on paying cash, get your financing in order before you make an offer to purchase a foreclosed home. Start by getting a preapproval letter. This is a statement from your lender detailing how much you can borrow based on your credit score and financial qualifications. Also, don't plan on the bank that owns the foreclosed home offering you a loan, they're trying to get rid of the house, not finance it for you.
Step 4: Research the market for foreclosed homes
Research the home foreclosure market in your area to understand what price you should be paying before you bid. Your real estate agent can provide you with "comps" showing recent sales transactions. Good online sites to use include Zillow for home listings and RENTCafé if you'll be using the home as a rental property.
Step 5: Bidding on a home that's getting foreclosed on
There are three ways to bid on a home that's getting foreclosed on:
Pre-foreclosure property where the home foreclosure is pending. You'll be negotiating with both the seller and the lender, and sometimes the bank is more motivated to do a deal at this point rather than going through the expense of foreclosing on the property.
Public foreclosure auction where you'll be competing with other investor-buyers. Most offers in a foreclosure auction will be made in cash, with the property purchased "as-is".
Bank-owned properties have been foreclosed on but haven't yet gone to auction. Some real estate investors consider this the best way to buy a foreclosed home. The bank has a non-productive asset on its balance sheet and your strong offer may convince them to sell the property to you instead of going to auction.
Conclusion
There's no doubt that buying foreclosed homes can be a profitable endeavor for real estate investors if done properly. There are deals to be had! You have to be organized and know your local market inside and out.
Make sure you have your team behind you and ready to take action when the time comes. And always remember, foreclosure homes are sold "as-is" so due diligence is doubly important for this type of real estate transaction.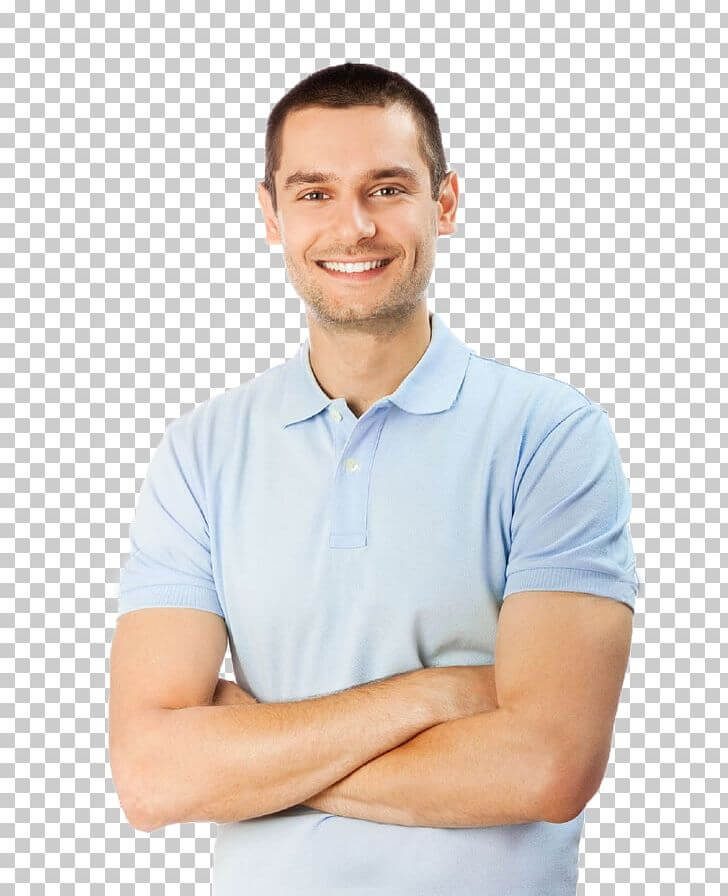 Adam Smith has spent the last 5 years in the Private Money Lending world helping real estate investors secure financing for their non-owner occupied real estate investments.  When he's not thinking about real estate, Adam is an avid Jazz music fan and fisherman.