Last Updated on October 1, 2021
Buying Abandoned Properties: What You Need to Know
Abandoned properties crop up everywhere: whether it be a long-foreclosed property, a community being turned around, or a one-off property in an established community, there is great opportunity to be had. While abandoned properties can create amazing returns, they also come with inherent risk. Important questions must be answered to reduce risk as much as possible and protect your investment — the problem is, what questions are those, and where can we get answers? 
At Hard Money Lenders, we've done the research and prepared some important questions, processes, and concepts that should be understood before you undertake an investment into abandoned properties!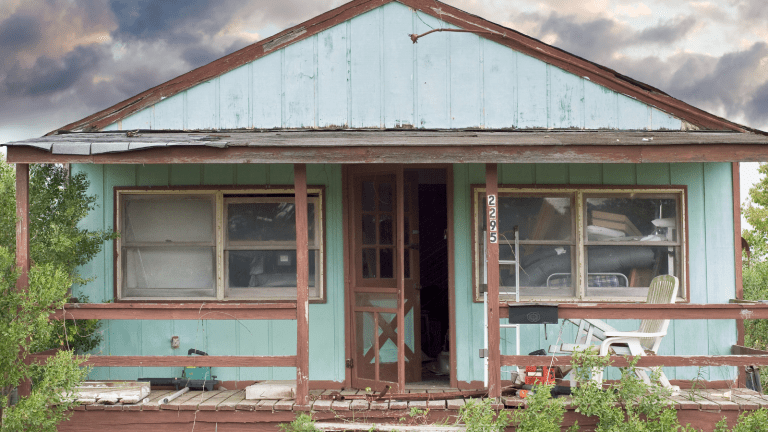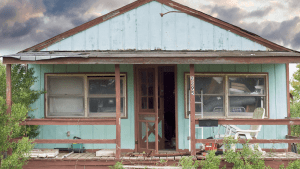 Why choose an abandoned property?
Abandoned properties can have amazing returns if you know what to look for. Many new investors shy away from abandoned properties, leaving ample opportunity for savvy investors to pick up properties below market value. To the right investor with a keen eye, abandoned properties can produce an excellent return on investment. On the other hand, picking the wrong abandoned property can be a complete bust — unforeseen repairs, structural integrity issues, title disputes and more can all be commonplace. For these reasons, only those looking to take on extra risk in return for a higher potential return should seek out abandoned properties.
Closer Look at Potential Risks
There are countless potential risks when looking to invest in abandoned properties. The largest and most pressing risk is the level of repair that will need to be done. While the repairs you can see may already seem daunting, what lies under the surface could be much more expensive. Abandoned properties are sold at auction, and you won't have a chance to do a thorough inspection on the property before purchasing it. 
A slew of problems can pop up when you least expect it: out-of-date building materials, including asbestos, are very common amongst abandoned properties. There are a ton of outdated code issues and health hazards such as mold to look out for — if you do buy an abandoned property, make sure you're thorough in checking the health risks you may expose yourself to. Additionally, full repairs of plumbing and electrical systems could be required — it's not unusual for thieves to take valuable components from abandoned homes such as copper plumbing as well. Large-scale issues like these are not only expensive, but can significantly increase the timeline of your flip. A 2-month flip can easily become multiple months long and tie up your money much longer than you'd like. Even worse, systems are often reliant on one another in a home — when one system fails, it can easily lead to a domino effect of system failures. If you're not careful, you can end up with a nightmare abandoned property on your hands that can't be saved or repaired. 
Abandoned Property Hunting 101
So, you've reviewed the risks, and you're still interested in the massive potential gains of abandoned properties. Sounds good! There is certainly money to be made in this area, and we've prepared multiple tips to help you identify abandoned properties that may make good candidates for investment. 
There are multiple listing websites for abandoned properties, giving you access to houses in your area that are up for auction. These sites often include filters that will help you narrow down listings to find properties that are in your desired area, fit your desired home type, and more. After choosing these filters and identifying a few interesting properties, you can go even further to find off-market properties for sale. Many abandoned properties are listed off-market, not appearing online and only through auction companies. Do your research to find foreclosed homes in your area and call different companies to find off-market opportunities going up for auction soon. These can often be the best deals as not too many people know about them!
TIP: Visit your tax authorities to find a list of properties that are currently abandoned. From there, you can track the addresses down and find out when the properties will be auctioned. That way, you can find some excellent deals that other investors aren't aware of! Doing your research pays off when prospecting abandoned properties.
Another way to search for abandoned properties is to search on Facebook. Many "abandoned properties" groups are available where investors share upcoming auctions and prospective abandoned properties with each other. This can be a great source of information for those looking to buy abandoned properties. 
One final way to find abandoned properties is to simply drive around! Look for overgrown grass, boarded up windows, and other characteristic signs of abandonment. From there, you can check in with your tax authority to make sure the property is abandoned. If it is, do some further research to find out when or if the property is scheduled to be auctioned. If you do more research than your competitors, you can go into the auction with a much better idea of the true value of the property!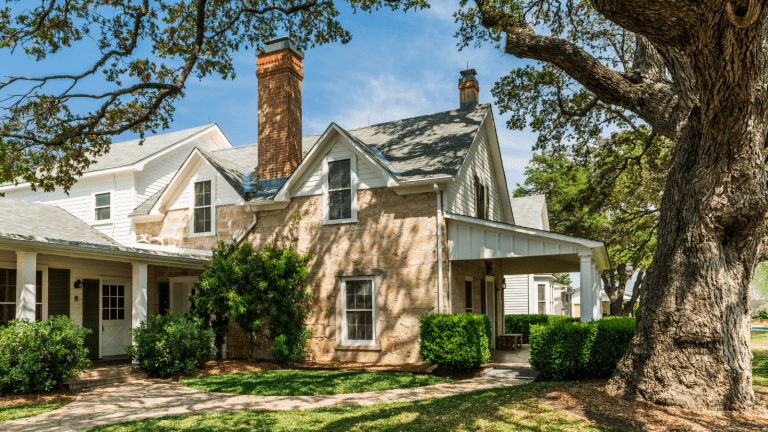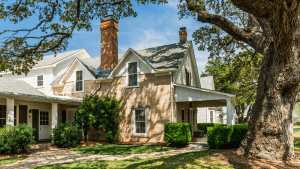 How to Get an Abandoned Property Deal
The best way to find an abandoned property deal is to get in contact with the previous owners. If they've moved away or defaulted on their mortgage, odds are they will want to get rid of the property quickly. If the previous owners passed away and the property has been in disrepair for a while, it may be worth contacting next of kin in a respectful manner to ask if the property is for sale. Many first-time abandoned property owners get their first deal by simply driving around or connecting with family and friends. This way, you can also get a good deal while doing a favor to those closest to you. Either way, these are excellent ways to secure your first abandoned property deal rather than going to a public auction.
Oftentimes, contacting family, friends, or next of kin is not an easy or doable task. If you don't have those sort of contacts, you may be able to secure a deal through public auction — after all, most investors go this route and find success! If this is the case, a full property inspection may not be available before the auction begins. In this case, your best bet is to analyze other properties in that neighborhood, compare the condition of the auction home with those of the neighboorhood, and use one of hard money lenders hard-money calculators to estimate the home value and investment potential of the property. 
There are still many great deals to be had at abandoned property auctions. You can also look for great value-add additions, such as: making use of a large lot size, finding areas to add a wall to create an additional bedroom, and much more. In the end, higher ROI potential will be associated with additional risk, so be sure that you can afford to take the risk on an abandoned property investment before you go ahead and buy a property at auction.
 How to Locate Owners
To avoid title disputes or other potential problems, you will want to track down the owners of the abandoned property if you can. Some contact will be available via your tax authorities, but it may not be up-to-date. Contacting previous owners is useful for many reasons, including:
Finding out about back-taxes owed

Discovering any irreparable damage to the property

Learning about any expensive system or structural damage 

Hearing about any other problems with title, taxes, or damage
If you can't get in contact with the owner, it may be worth knocking on the doors of neighbors to see if you can find the story on that house. Be sure to act respectful and responsibly when contacting neighbors, however! If they have a no solicitation sign on their property, it may be best to avoid that home. In the end, any research you can do to make yourself more knowledgeable on the property before investing will go a long way in making sure you don't pick the wrong abandoned property!
Final Thoughts
The more you do your homework, the less likely you will be to run into problems with your abandoned property purchase. However, there's no guarantee that your abandoned property will be free of issues, no matter how much you spend. Without a full inspection of the property, you can never be sure of the condition of a property before purchasing it at auction. Contacting previous owners, neighbors, or tax authorities can help you rule out some bad investments, but in the end there will always be extreme risk when buying an abandoned property. In the end, you must have some appetite for risk when investing in abandoned properties. That being said, the potential returns are excellent if you can do your research and find a home without major problems!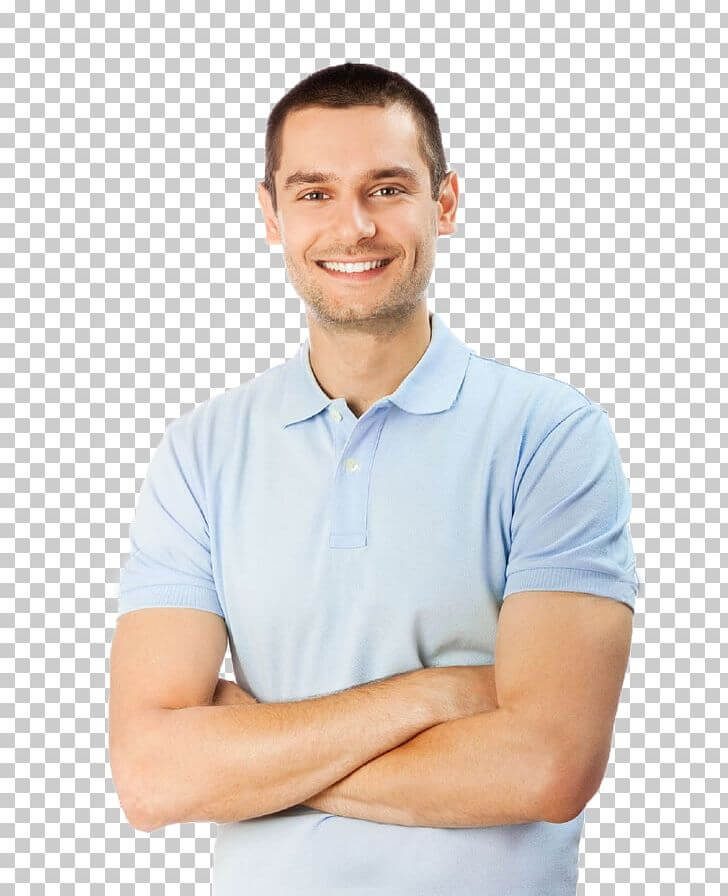 Adam Smith has spent the last 5 years in the Private Money Lending world helping real estate investors secure financing for their non-owner occupied real estate investments.  When he's not thinking about real estate, Adam is an avid Jazz music fan and fisherman.