How To Find the History of a Property Online for Free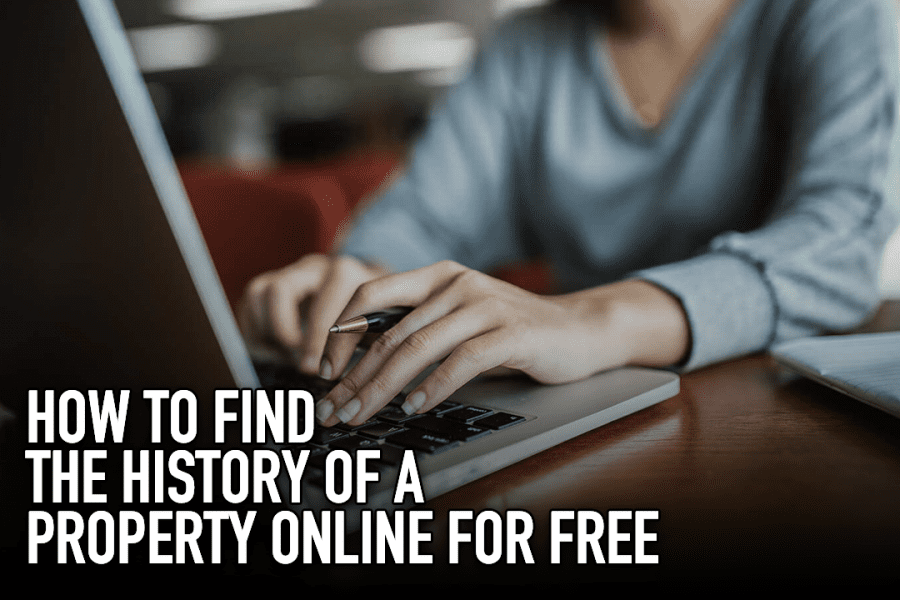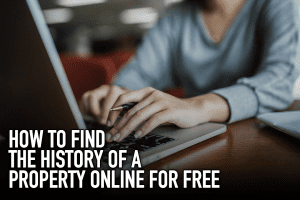 The history of a property is an important thing to consider when buying a home. You can learn a lot about the potential condition of a house based on the number of times it has changed hands and the type of work that has been done to it. Whether you already bought a house or are considering bidding on one, it's important to do your research. 
When you are ready to buy a home, you might have a few questions about the history of the property. Whether you have heard rumors about the home, or you just want a more in-depth understanding of the property you're investing in, it is possible to find a lot about the history of properties online.
Buying a house is the biggest investment most people will ever make in their lives, so it makes sense to do as much research into this purchase as you can. When you're searching for a home, you aren't given much information about its history. There could be many hidden details that you would rather know about before closing on the home. If you are willing to put a little bit of effort into researching the property, it could pay dividends.
There are a lot of resources available to you to help in your property history search if you just know where to look. Here are a couple of ways to find the history of a property online for free.
MLS (Multiple Listing Service)
For high-level information about a home, run a Google search on the property. This will bring up listings in the MLS when the property was bought or sold and you may be able to find estimates for what the parcel is worth based on current market trends. A basic web search should also give you the history of the property's ownership – at least recently. For example, you can discover through the MLS when the property was last bought and who paid for it. 
The multiple listing service, or MLS, will give you details of how much the house sold for previously and when. This sales history could go back to the 1990s, showing you how the price of the home has gradually increased, or not, in that time. Researching the MLS for a property's history is a basic task any good buyer's agent can handle for you. 
Home sale history is easy to look at when you have access to MLS. The sales records for a property are as easy as typing in an address. The information on a property is routinely accessed by real estate agents when looking at public records of home sales. The basic history of properties should always start with a visit to MLS when starting a search.
Whenever you find something curious in the records, ask your realtor for information about the home. For example, you can ask why a home has changed hands so many times in just a few years, or why a family that has lived in one place for decades has decided to move.
Local Public Records
The next place to go when looking for information on a house is the public records office. Each county should keep records of the taxes, titles, and permits related to a property. Anytime there is a change to the house, whether it was sold or work was completed on it, there should be a record. By pulling these records, you can read a historic outline of the past several years. 
Some counties and cities have digitized public records that you can access online. You can search by address and the name of the person who owns the home. Other counties are less tech-savvy and you will need to submit a request to have the records sent to you. There will likely be an email address or phone number for the right department to call.  
You can either request all of the records on a house or ask for specific information – like a property's tax history. You might be able to access this information online if your county provides this service. You can check if your records are online and access them for free by going to the Public Records online directory.
Examples of the types of records that can be accessed include property deeds, mortgages, assessment data, tax details, parcel number, and parcel maps. Finding the details for the property you are looking to buy on this site is very simple. Click on the state and then select the right county. This will show you what is available, and link you to the information that the county has uploaded online.
Private Websites
Most people want to know how to find the history of a property online for free, but some are willing to pay in order to solve a mystery around a specific address. Others are curious about the home they recently bought and want to see what the property looked like in the past. 
Two resources you can use are DiedInHouse and WhatWasThere. DiedinHouse is rather macabre but can be useful if you have noticed strange activity in your home – or want to avoid strange activity in your property search. This website lists any records or reports of people dying on a property. There is a fee for each search, but you can bulk order results if you are looking for homes in a spooky place like Savannah or New Orleans. This website can also be useful if you are negotiating on the property because you can raise concerns about a death in the past. 
For a lighter property history search, turn to WhatWasThere. With this search, you can comb through historic documents, photos, and relics related to your area. You might be able to find the original advertisement for your home or pictures of what your street looked like 50 years ago. This allows you to see how a property changed over time.
Looking Up Details of a House in Previous Census Records
If you'd like to find out more about the previous occupants of the home you're interested in, you can check the census records. These types of documents can let you confirm things you already believed, along with uncovering new information.
Census data can offer you intriguing and revealing information about previous residents and can include things like names, birth years, marital status and the relationship between residents, and where they were born.
The further you go back in these records, the less detail they tend to offer, however. And you might find some gaps in the records completely, the further back you go.
Uncovering Ownership With Land Entry Records
If you want to go even deeper when you search property history, finding out information about previous owners can certainly be interesting. The land entry record for the property will show information about who has purchased the property and when.
They will reveal the title transfer history for the property and should show when the lot was transferred from the government into private ownership. These documents are known as land entry case files.
As with the census records, the further you go back in history, the less information you are likely to find. But even then, you should be able to find information not found elsewhere. Information in the land entry records could include details about the owner, including name and title, place of birth, age, and land use issues.
The records might also include things like the owner's citizenship and military service status, as well as more surprising things like their level of literacy and economic standing. Checking these records isn't as easy as some of the other options, as they can't be searched online directly.
You can request access and order copies of land entry files through the national archives, though the exact method of getting these files will depend on the circumstances of the information you are looking for.
Learn About Current and Previous Owners
While you can learn a lot about a house from the title and public records, you can also get clues about a property's history by Googling the current or previous owners. When you express interest in a house, your realtor might dig into who is currently living there. They will ask the seller's agent for insight or check local records. This can be used to your advantage. If a couple is going through a divorce, they might accept a lower bid on a house if it means selling the property faster. The same applies to sellers who are relocating for work or listing an inherited home. 
Researching the previous owners can also help you solve mysteries if you already own a home. If you find old toys in the attic that were forgotten, you might be able to return them to a previous owner. You can also learn if the former owners had any financial challenges that resulted in the home falling into disrepair.
Use Your Knowledge to Negotiate a Good Deal
Knowledge is power, especially when it comes to real estate. With the right information, you can make a compelling offer to almost any homeowner. You can also learn about the property you currently live in and why certain modifications are in place. 
While you can certainly figure out how to find the history of a property online, it helps to have someone do it for you. An experienced real estate professional can quickly look into public records and pull all of the information related to a property. 
Regardless of what method you use, be sure to conduct as much research as possible when deciding to buy a home.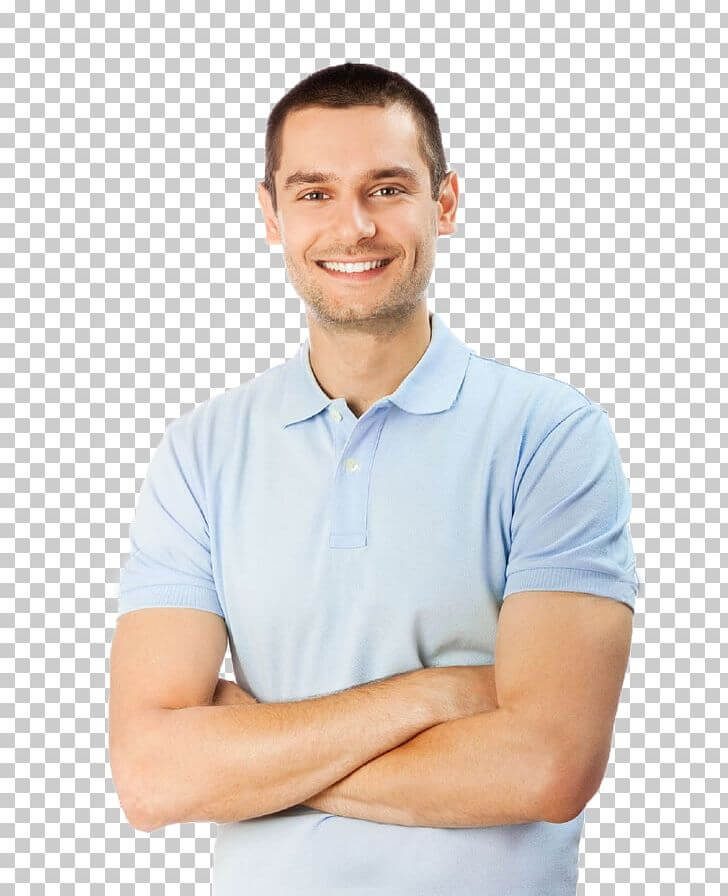 Adam Smith has spent the last 5 years in the Private Money Lending world helping real estate investors secure financing for their non-owner occupied real estate investments.  When he's not thinking about real estate, Adam is an avid Jazz music fan and fisherman.