Last Updated on November 11, 2021
How To Find Undervalued Real Estate Properties
Finding undervalued properties is a top priority for nearly every real estate investor. After all, finding a property at 5%, 10%, or even 20% below market value will give you an instant boost to your net worth! If you can find an undervalued property to invest in, you'll have a head start on building equity that can be pulled out from the property. Who doesn't want to capitalize on a good deal?
Finding undervalued real estate goes a long way towards making sure your financial investment is sound, making them very desirable for investors – especially in a competitive market! Finding any type of undervalued property is rare, but they are still bought and sold in competitive markets – you just need to know where to look!
Why might a property be undervalued?
When purchasing an undervalued property, it's good to remember: "When it seems too good to be true, it probably is." While there are some truly great deals available for investors, a healthy dose of skepticism will go a long way in making sure you protect your capital and avoid investing in a lemon. Property can be undervalued for several reasons:
The homeowner is doing a "For Sale By Owner" (FSBO) sale and has decided to price the property at what they believe the value is

 

The property is in need of underlying

repairs

or renovations.
The property owner needs to sell the home quickly
The property is not meeting market rent expectations
Additionally, real estate investors can seek out foreclosures & probate properties to find deals from banks looking to sell seized properties quickly at auction. These homes are often in need of repair. These situations will often result in an auction where the property must be bought sight unseen. Assuming the property isn't in need of major repairs, the higher risk of disallowing inspections before bidding on a property at auction make these properties cheaper than they would be on the open market. On the reverse side, if the property is in need of structural, foundational, or major system repairs, you are fully responsible for fixing those issues and cannot back out of the sale if you win the property at auction. In the case of probate properties, the same auction process applies, and it can take additional months or years to close on the property and successfully transfer ownership. It's good to keep in mind that no two properties are exactly the same.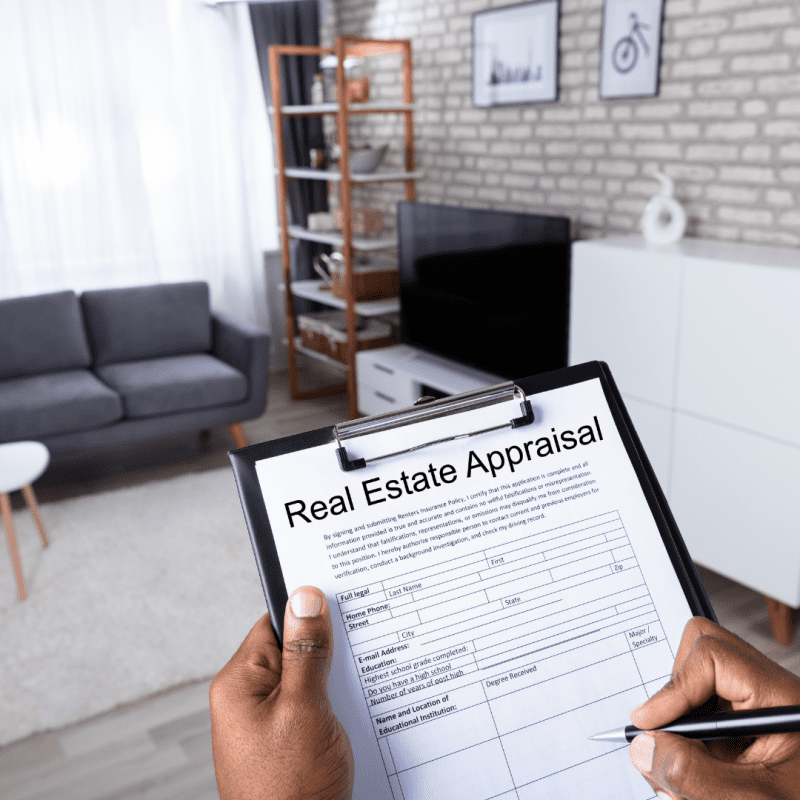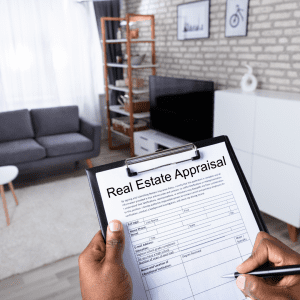 What makes a property "undervalued?"
With conventional loans, a buyer will have to order an appraisal before any bank will issue a mortgage for said property. If the appraisal comes back with a higher valuation than the agreed-upon purchase price, that property is considered "undervalued." Regardless of the appraised value, traditional banks will still issue the mortgage based on the "Loan to Cost" ratio instead of an adjusted "Loan to Value" ratio; more info on LTC and LTV can be found here.
Properties can also be purchased over market value. At times, a buyer may want to purchase a property for more than it has been appraised for. If the appraisal comes in and it's lower than the agreed-upon purchase price, traditional banks will often not issue the loan for that price. Instead, concessions will have to be made on the buyer or seller's side to fund the sale. Either the buyer will have to put up additional funds, the seller will have to lower the home's price, or some other action must be taken to put the lender at ease. 
You may be wondering, "Why would a buyer ever want to purchase a property at above-market value?" 
Well, multiple factors can come into play to make that happen. First, appraisals are subjective; the appraiser and the market at large may not always agree. 
Conversely, some lenders may consider a property to be undervalued if the appraisal comes back lower than the sales price because the home's valuation is not justified by the sales price. This can happen in competitive markets where appreciation and lack of inventory are pushing prices high at a rapid rate. In such cases, careful timing can make all the difference. 
If the property is undervalued after an appraisal, what happens next?

If the lender orders an appraisal and it ultimately states the property is worth more than the seller's price, the property is effectively at a discount for the buyer.
That being said, if the appraisal turns out lower than the purchase price, banks won't sign a mortgage for more than the property is worth. The seller could be forced to bring their price in line with the appraisal, or the buyer could cover the difference with additional funds. It's always possible for the buyer to request a re-appraisal, but the decision is the lender's to make.
How can you negotiate on an undervalued property?

Finding the perfect deal isn't always easy, but there are always undervalued properties on the market. Whether you're searching for a profitable investment or a comfortable home to call your own, it's always best to seek out properties that could turn out to be distressed sales, potentially netting a serious discount as compared to the sales price.
An experienced real estate agent with strong negotiation skills can help, but when negotiating by yourself, make sure to start by emphasizing the work that you would need to do for the property to fulfill market expectations and justify a higher price. Keeping an eye on comparable properties nearer to market valuation on sites lize Zillow is a good idea; you can show these to the seller for contrast. Likewise, having examples of similarly distressed properties in need of work could prove useful. Understanding the market is always crucial in any kind of negotiation, and real estate is no exception.
When considering a property, make sure to consider key data points, too. Knowing how (or if) the property's price has fluctuated in recent months and how long properties in the area typically stay on the market could aid in your negotiations. If the owner has had a hard time selling compared to nearby listings, that may put you in a better position.
Always make the seller aware that your proposed price would be a neat resolution to their problem, even if it's not as high as they would like. Many sellers are eager to be rid of distressed listings, even if they don't make it obvious.
Tip: Don't disregard property auctions! A stalling auction puts a lot of pressure on the seller, and bidders may be less interested in competing over a distressed property.

How can you find undervalued properties?
Fortunately, there are several ways a potential buyer can search for undervalued properties: multiple listing services can be found online, and provide an efficient way to comb through listings for potential deals. You should also pay close attention to real estate markets where properties are likely to be undervalued, considering both the profits a property could generate, as well as local trends in supply and demand. Many markets aren't perfectly in pace with these trends, allowing careful investors to capitalize on growth opportunities before prices catch up. It goes without saying that these resources can put you in a fantastic position for your next purchase.
You'll want to know the area itself well: take note of whether any major employers are opening or expanding nearby and what kinds of amenities are within reach. Different demographics have different interests: If the neighborhood appeals to parents, a strong school district could be very valuable; for a younger market, trendy nightlife destinations could be a major draw. Meanwhile, an older population may be less concerned with proximity to the workplace, but more invested in access to healthcare. In some cities, it may also be worth looking into the safety of the surrounding area and the condition of public infrastructure. Any area with low median prices and good access to amenities could turn out to be home to a very profitable investment.
You should also look out for properties with manageable cosmetic issues, as these can have a disproportionate impact on pricing without being impossible to remedy. Beauty is only skin deep, and a tacky paint job could be hiding a diamond in the rough. However, be careful to avoid properties with serious, structural issues that may carry a serious repair price tag. This is especially true in a volatile market, seeing as serious repairs could take quite some time.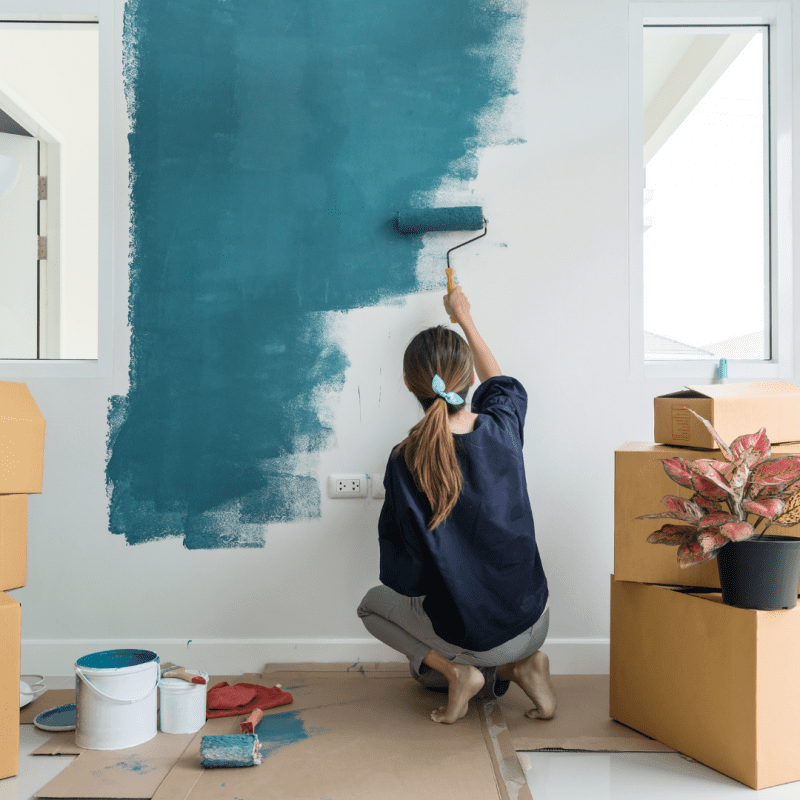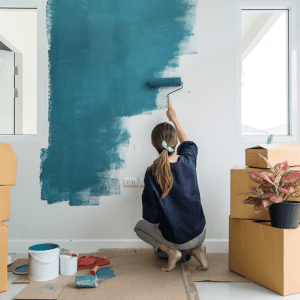 Closing Thoughts
There are always undervalued properties out there, even in very competitive markets. The ebb and flow of the market could make it more difficult at times, but never let that discourage you; knowing what to look for and where to begin is always a strong point to start from. If you start searching early, you could find an amazing opportunity in time. With the right knowledge and expectations, you could find yourself on the buying end of an irresistible offer, even in a difficult market.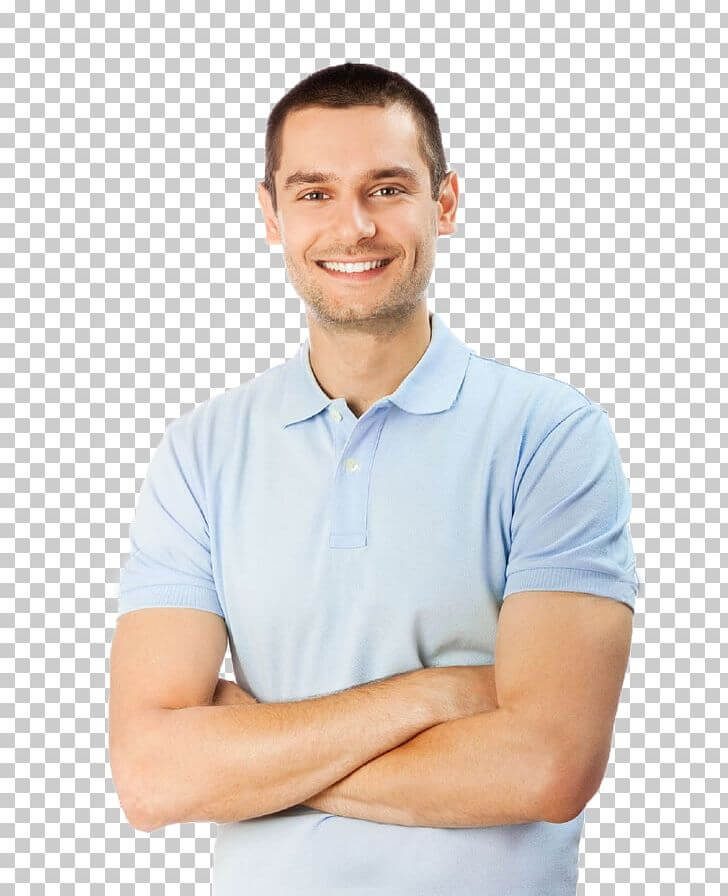 Adam Smith has spent the last 5 years in the Private Money Lending world helping real estate investors secure financing for their non-owner occupied real estate investments.  When he's not thinking about real estate, Adam is an avid Jazz music fan and fisherman.