Last Updated on May 3, 2022
Complete Guide on how much to offer on Bank-Owned properties?
Bank-owned property can be a great opportunity for buyers. However, it is important to know what you are getting into before committing to the purchase, as with any investment. This article will give you some tips on how much to offer on a bank-owned property, what types of properties are available, and other things that might come up in negotiations.
We Will Talk About
What is A Bank Owned Property in Real Estate?

What Are REO Properties?

How to Negotiate the Price on a Bank Owned Property

How Long Does It Take for A Bank to Accept an Offer?

Advantages and Disadvantages of a Bank Owned Property

Frequently Asked Questions about Bank Properties
What is A Bank Owned Property in Real Estate?
A bank-owned property is a home that the bank couldn't sell on the open market because of bad practices on lending during the housing boom. Given that they own it, banks have far greater power to change things, from just renting the property to employing new foreclosure practices. They're not doing this by themselves, though – they'll often hire their own management company, which will be responsible for maintenance and potentially selling off suites, depending on what they do with each situation.
It can still be a big benefit for you if things go well, but it's also possible to lose all your investments in this form of real estate even if you buy at bottom-dollar prices; that's why many people are willing to go through extra trouble to find out how to get the best deals possible on bank-owned properties.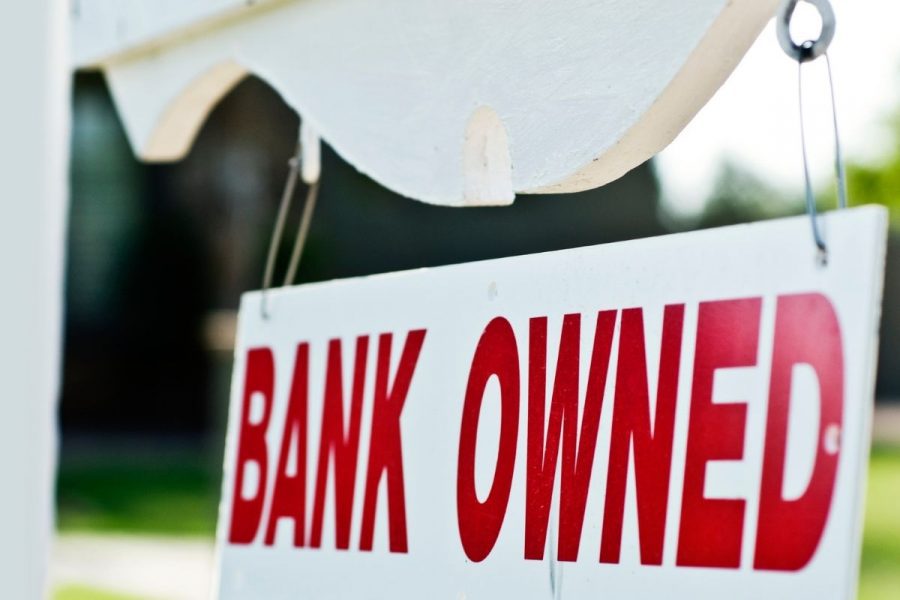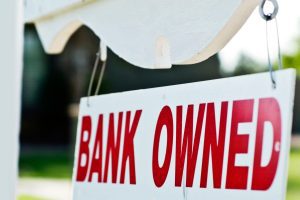 What Are REO Properties?
An REO property is a real estate property that has not been successfully sold at a foreclosure auction. Purchasing this type of property can be viewed as riskier than purchasing a traditional home and may require inspections and financing before the purchase is finalized. In some cases, banks will offer substantial discounts over what they originally paid for homes because of uncertainty about real estate recovery times and because they may need to get the homes off their books.
How To Negotiate the Price On A Bank Owned Home?
When you're considering any negotiation, there are a few things that you need to keep in mind.
1. Know your budget
First, know how much you can spend on a property. Then, use the prices of other bank properties as your guide – these will be listed online or in local newspapers. The longer it has been since this type of property was available but remaining unsold, the better deal you can get from it. Ensure you have enough allowance for other costs such as closing and attorney fees, taxes, and other essentials.
2. Keep in mind that the bank will be motivated to sell 
You don't want to start haggling and find yourself being talked down too low. Once you become hesitant, the bank will take advantage of your hesitation and double their efforts to get rid of the property they have on hand as quickly as possible. Be confident, so you can hold your ground and negotiate the best deal possible.
3. Do A Market Analysis
If you're aware of your limits but still feel it's better to pay a little extra, learn the market value for similar real estate so you can have an idea of what you are getting yourself into. This will help you in case future negotiations stop and offer more reasons why prices would be an improvement over current listings.
4. Get a home inspection 
Since you're planning to buy bank-owned property, you might as well go the extra mile. This will give assurance that everything is in good shape before making any commitment. Go ahead and do a home inspection so you can double-check before doing anything with the price. Bank-owned real estate can be an excellent opportunity to get into the market on good terms, but it's important that you know what you are getting yourself into before making any commitment.
5. Be prepared to walk away from a potential deal if you're not happy with something 
If you're not satisfied with anything, don't waste your time. You have much more valuable options and business to be doing. Remember that the bank is just as motivated to move on from this property, and if you push hard enough, they'll end up going for a good deal for both sides. By knowing how to negotiate the price of a bank-owned property, you can be one step away from an excellent real estate investment opportunity.
6. Check Competition in the Area
If the bank-owned home is in a popular neighborhood, there might be competition from other buyers. Check for potential offers in the area to see if you can offer more than another buyer. If that fails, you may need to rethink your options and look elsewhere. A real estate agent familiar with the area will be of great help, so try your best to find one.
How Long Does It Take For A Bank To Accept An Offer?
Once you have made a price offer, the bank will notify you whether or not that offer was accepted. Competition for a property plays a large role in this decision. The most difficult part is over, but there are still a few things that could delay the purchase process. Prepare yourself for more negotiations and be ready to walk away from the house if you're not happy with any changes in prices or terms. The next step involves meeting with your attorney, who will draw up all necessary documents so everything can run smoothly. The whole process from start to finish can take up to one week to complete. After that, a bank can refuse to accept any offers regardless of how much they are willing to let go of. This is because if you like a property, it means it's liked by other potential buyers, as well. If this happens and it becomes difficult to contact an agent, offer more than what the property is listed.
Advantages and Disadvantages of a Bank Owned Property
Now that you know what to expect and how to negotiate successfully, you might be wondering if a bank-owned property will suit your needs. There are many pros as well as cons involved in this type of real estate purchase. 
Advantages:
1.Usually Below Market Value.
You can usually find a property below market value because the bank must sell quickly to avoid wasting money. It's also advantageous if you are a first-time buyer, as these properties usually require less paperwork, and the process can go rather smoothly.
2.Would-Be Able to Close Immediately.
You can close on the property as soon as the final papers are signed and money is transferred. This way, you would be able to move in immediately instead of finding a place and then waiting for closing.
3.No Property Management Hassles.
You don't have to worry about paying a property management company, as well as dealing with renters or any other such hassles.
4. Pay in Cash.
If you have the necessary funds to purchase the property, then you can pay cash. This way, even if you don't qualify for a loan at this time, it will not matter as you have the money on hand to pay for your property.
Disadvantages:
1.Someone else has already had a chance to arrange inspections and make offers.
If you are looking to invest in a single home, the chances of outbidding other investors are higher. There's always room for one more offer, but the competition on these properties can be fierce, and even if you win with multiple offers, there may still be no guarantee that it will yield high returns.
2.Banks can refuse to accept any offers.
The banks can refuse to accept any offers, which means you may have to go through a tedious process. You can't usually purchase the house for less than market value because banks want to make their money back. This means you have to be very creative with incentives to secure the deal, and it also tends to take longer.
3.Hidden Costs.
It would be best to prepare for any additional fees accompanying the property, such as repairs, utilities, and others. In addition to this, you need to find out how much of a down payment you will have to make, if any. These hidden costs can be quite expensive, which is why it is better if you keep extra reserves on hand in case there are additional expenses once the purchase has been made.
Frequently Asked Questions
Are bank-owned properties a good deal?
When banks own properties, they are in a rush to sell them off as quickly as possible. Unfortunately, this means you are more likely to purchase the property at an affordable price. This makes these properties a good deal for first-time buyers who are on a limited budget. The time it takes to get an offer accepted depends on the popularity of the property. If other potential buyers make offers, banks will accept any offers until they decide which one suits their needs best.
What does it mean when a house is bank-owned?
When a bank is the owner of a property, they own it because the previous owner defaulted on their loan. In this case, banks are more likely to sell at an affordable price, which can be below market value. This makes these properties a good deal for first-time buyers who are on a limited budget. You have to be careful, though, because the banks can refuse to accept any offers, which means you may have to go through a tedious process.
How do I know if I'm getting a fair deal?
Several factors determine the value of a property, including location, market conditions, and other people making offers. You can use online tools to find comparable properties in the area to understand what fair market prices are. This will help you during negotiations, so you don't get ripped off or overpay for a property.
Is it easier to buy a bank-owned property over an ordinary one?
No, every real estate transaction is different. Each type of sale will have its own set of problems. However, banks are more eager to sell off their properties, so you will find that the process speeds up considerably compared to when dealing with private sellers. You need to find a property that best suits your needs and as soon as you do, be prepared to stand firm in negotiations.
Will bank-owned properties pay closing costs?
No, banks don't typically pay for closing costs. These will be your responsibility, so you should factor them in before offering a bank-owned house. It is possible to get the seller to contribute toward closing costs, but this is usually only done if you have great negotiating skills or are buying multiple properties from that same seller.
How do banks price foreclosures?
The price is determined by the bank and is usually based on comparable properties in that area. If you're looking at several properties, try to find as many comparable properties as possible to get an idea of the going rate for that property.
Does the bank own your house?
If you have a mortgage, then the bank technically owns your house. When you default on payments, the bank will file a foreclosure claim against you. This is why they are so eager to sell to get their money back and use it for another investment.
Final Verdict
To sum up, bank-owned properties are a great way to invest in real estate. You can save money by negotiating the price, and you'll have the opportunity to make some profit if it's flipped quickly.  The disadvantages are that there may be unknown problems with the property, or it could take months before someone accepts your offer on the house. We hope you enjoyed this article and will keep checking our blog for regular updates. Also, please feel free to leave your comments or questions in the comment section below, and we'll be happy to answer them.
Are you looking for a loan?
We're here to help you get the cash you need fast! Whether it's an investment property or your first flip, we can provide the funding. Our Hard Money loans are quick and easy, with no credit checks and no collateral needed. You don't have to be rich to invest in real estate! With our competitive rates and flexible terms, we make sure that your money is working as hard as possible for you.  And since there are no credit checks required, everyone qualifies – even if your score isn't perfect. It doesn't matter how much experience you have investing in real estate or flipping homes – what matters is that YOU can afford this loan now!  So stop worrying about where the next payment will come from – let us take care of all those worries so that you can focus on making more money instead of spending it all on interest payments.  Let us give you peace of mind knowing that every dollar counts towards building wealth faster than ever before!
Click the link below to get started on your loan request now!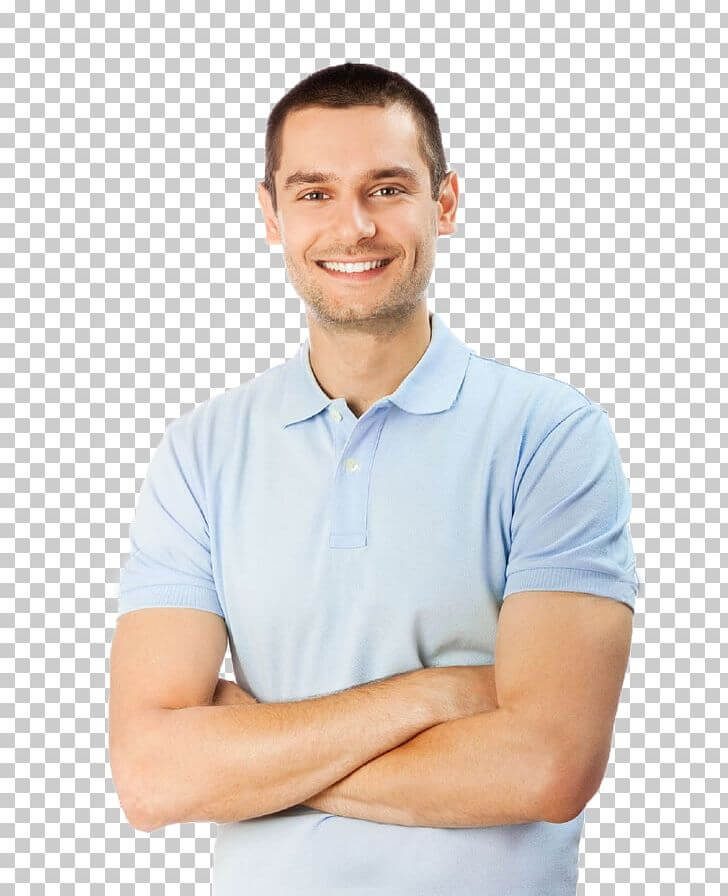 Adam Smith has spent the last 5 years in the Private Money Lending world helping real estate investors secure financing for their non-owner occupied real estate investments.  When he's not thinking about real estate, Adam is an avid Jazz music fan and fisherman.