The Beginner's Guide to Buying Foreclosure Properties with Hard Money
Buying a property for a fix and flip can be more difficult than it seems, as you ideally want to buy a property that needs work but also get it at a low cost. One great option for real estate investors is to buy foreclosures and renovate and sell them. Foreclosure properties can often be cheaper than most listings on the market and allow you to flip them somewhat easily for a good profit. 
In many places in the United States, right now is a great time to purchase foreclosure properties. Due to the COVID-19 pandemic, several states put a temporary moratorium on foreclosures, which has now suddenly come to an end in many places. As a result, many foreclosure properties are suddenly coming onto the market all at once, which means that there are plenty of opportunities available to purchase foreclosures. 
How do I find foreclosure properties? 
There are many websites that can help you find foreclosure properties coming onto the market, such as https://www.auction.com and https://www.foreclosure.com (See related article: 13 House Flipping Apps to Make Your Fix and Flip Easier). You can also consider reaching out to local real estate agents who may have local knowledge. 
How do I get financing for a foreclosure auction? 
When it comes to auctions for either short sales or foreclosure properties, time is of the essence, so you need to have large amounts of cash on hand. If you have the funds personally to obtain this much cash from your own accounts, that's great. However, most people don't have access to that much cash. Another option is to find an investor who will give you the cash to buy the property. Unfortunately, investors can be hard to find, particularly considering some of the risks associated with buying foreclosure properties, such as the potential costs of evictions or liens. A final option to consider when it comes to real estate auction financing is hard money loans for auction. Hard money lenders can get you large amounts of cash quickly and help you successfully bid on a property at auction. For a hard money loan for auction, the property acts as most of the collateral to secure the loan, in addition to a deposit and potentially some other form of collateral. Hard money lenders require this collateral due to the risky nature of renovating and reselling foreclosure properties, to avoid losing money if something goes wrong.
"Hard money loans for auction can get you large amounts of cash quickly and help you successfully bid on a property at auction."
Should I use hard money loans for an auction? 
Hard money loans are a great way to buy foreclosure properties if you plan to fix and flip the property or use the "BRRRR" (buy, rehab, rent, refinance, repeat) method of investing in real estate. If you're located in Florida and interested in the BRRRR strategy, consider a rental property loan! In these situations, hard money loans can be a great way to finance your goals and turn a profit. 
However, if you are buying a foreclosure property because you plan to live there, a traditional hard money loan may not be your ideal method of funding. Hard money loans are usually short-term and aren't designed for occupying a house or property. If you're looking for financing to buy a home or property to live in, consider a bridge loan instead, which will help you get fast funding to buy a property while you look for a mortgage. 
What's the difference between buying a foreclosure short-sale and at auction? 
Short Sale 
Technically, selling a property short-sale means selling it pre-foreclosure. The borrower that owns the property has stopped paying the bank, perhaps due to situations like bankruptcy or even death, and so the bank is trying to avoid losing out on the money they loaned. Foreclosures typically result in a major financial loss for the bank, even if the property is sold at auction. Once the bank legally initiates official foreclosure proceedings, investors can offer the bank and current owner a sum and try to buy the property for a good price. This is called a short sale. The key to buying a property in this way is to offer less than the market value of the property, but make sure that your offer is still more than what the property's worth to the bank will be after the loss due to foreclosure. The bank and property owner will usually be relieved to avoid foreclosure, and you can get a good deal on a property. 
"Offer less than the market value of the property, but make sure that your offer is still more than what the property's worth to the bank will be after foreclosure losses." 
If you have the option to buy a property pre-foreclosure with hard money loans, doing so is usually preferable to trying to buy a property at an auction. This is because you can inspect the property before purchase and evaluate the necessary repairs, as well as not having to deal with the extra costs that can come with auctions.  
Foreclosure Auction 
Unlike short sales, foreclosure auctions take place after formal foreclosure proceedings have already happened. This mainly occurs if the bank is unable to get rid of the property in a short sale, at which point they will try to sell the property at an official auction. Foreclosure auctions can be unpredictable and competitive, with a wide variety of potential buyers, many of whom may be experienced real estate investors. Properties must usually be paid for with a down payment (usually of at least 10%) immediately after winning the auction and paid in full within a day.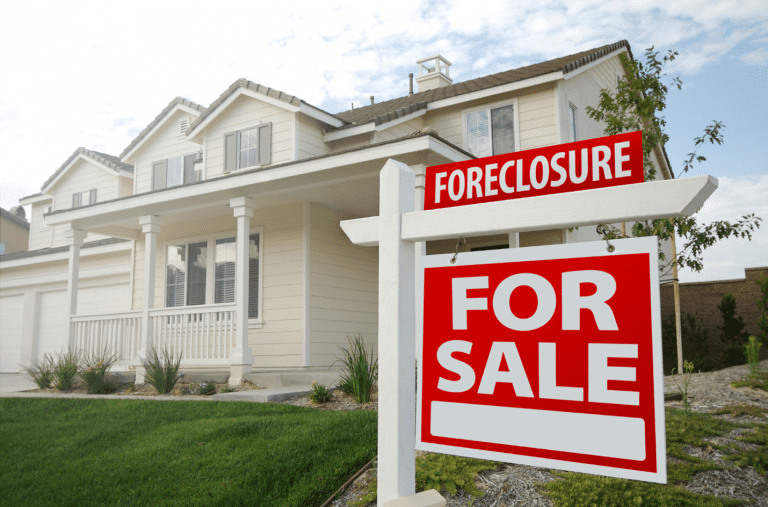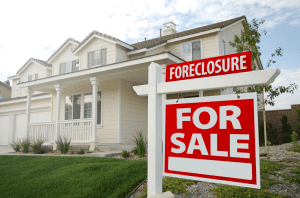 How do I buy a foreclosure property with hard money loans? 
If you are seriously looking to buy a foreclosure property, you need to be prepared to have cash on hand for the auction. Hard money loans are a great way to quickly get access to the cash you will need. It's important to get pre-approved by a hard money lender before you bid on a foreclosure property at auction, so that you won't have to wait to get financing if you win the real estate auction. As part of this process, you will need to give your hard money lender information ahead of time such as what property you plan to bid on, the expected ARV (after-repair value), a research report on the title indicating what liens or liabilities are on the property, and the maximum bid that you plan to pay for the property. This is all in addition to any other necessary loan documentation (such as your exit strategy), your deposit, and any other collateral required to obtain the loan. Using this information, the hard money lender will decide how much of your maximum bid they are willing to finance. If you are bidding on multiple properties, you will have to provide this information to your hard money lender for each of them. 
"It's important to get pre-approved by a hard money lender before you bid on a foreclosure property at auction." 
After you've been pre-approved for the loan, you're ready to place a bid on a property at auction. If you win the foreclosure auction, the loan can become official very quickly, releasing the necessary funds to you so that you can pay the auction company and certify your purchase. 
I won a bid on a foreclosure property at auction. Now what? 
Once you have successfully won a bid and paid your deposit, you can sort out the contract. 
Most hard money lenders will want you to open a new LLC for this, rather than having the contract be made out to you personally. This is important for investors in real estate because it won't affect your personal credit score and involves less liability for you and less paperwork. 
After you send the contract the court and close within 30 days, you should get an appraisal and title search, to check for liens and liabilities on the property. To ensure your appraisal is accurate and you get a legitimate ARV, hire a contractor and plan out the work that will be done. 
Once you have these numbers, you can close the deal and begin renovations. You will need to borrow funds for renovations in draws and provide part of the money yourself for each draw. 
Finally, once renovations are completed, it's time to make a profit! You can either rent the property out and refinance a loan on it with a traditional bank or put the property on the market and sell it. Once your property sells successfully, your hard money lender should receive funds from whoever is providing a mortgage for your buyer. This should effectively pay back your hard money loan. Your profits will be released to you!   
What happens if I can't pay back the loan?
Ideally, after using a hard money loan to purchase a foreclosure property at auction, you will renovate the property and either sell it for a profit or rent it and refinance your loan, as we have described above. However, if you're unable to pay back the loan in full, hard money lenders will take your collateral to make up for it and then sell off the property to pay off the remainder of the debt. Hard money lenders accept a good deal of risk when they offer loans to buy foreclosure properties, and to continue doing so they must act quickly to make up their loss when a borrower defaults on the loan. 
If you find a suitable hard money lender before trying to make a short sale or attending a foreclosure auction, hard money loans can be a great way to get real estate auction financing. Hard money loans for auction will allow you to confidently place bids at a foreclosure auction and get funding fast if you have a winning bid. 
To learn more, check out our guide to "Using Hard Money for Properties at Auction".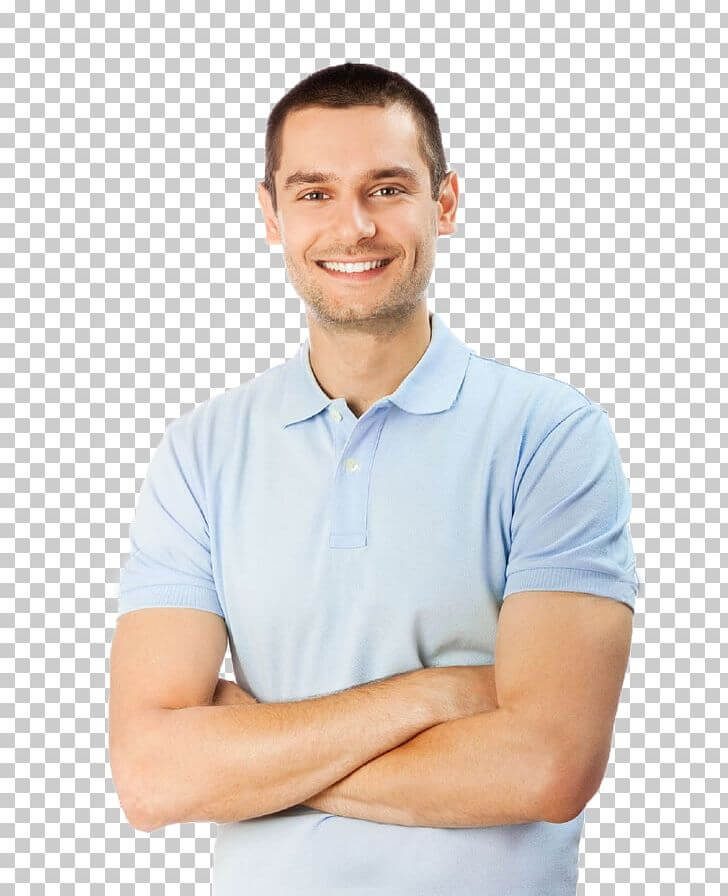 Adam Smith has spent the last 5 years in the Private Money Lending world helping real estate investors secure financing for their non-owner occupied real estate investments.  When he's not thinking about real estate, Adam is an avid Jazz music fan and fisherman.