How To Check Permits On A House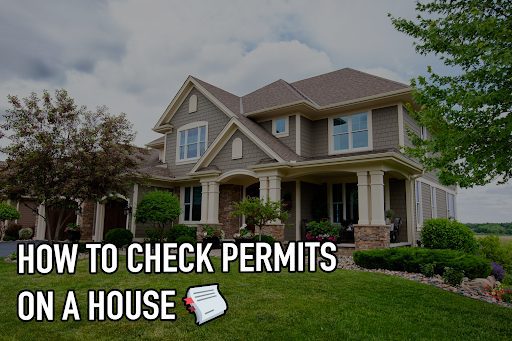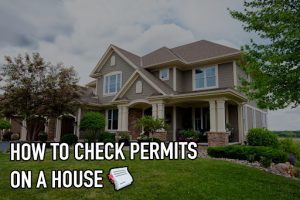 Investing in real estate can be an excellent way to establish an additional stream of income, and you can even turn it into a full-time career if you become successful at it. 
However, real estate investing is not as simple as it may appear. It might seem as straightforward as buying an undervalued property, making a few renovations to it, then flipping it for a large profit. But, if you aren't cautious, unexpected expenses can arise, and you may end up losing money as opposed to turning a profit. 
You should always do extensive research on a home's history before committing to buying it. While a visual home inspection can reveal obvious problems associated with the property, it might not tell the full story. 
One aspect of home buying that is often overlooked by investors is examining the permit history of a house beforehand. If you don't know a home's permit history, you might not be aware of whether or not it's had unpermitted work done to it, which can negatively impact your investment in the long run.
Let's take a look at why and how you should always check permits before purchasing an investment property. 
What are building permits?
Building permits are a type of authorization that must be granted by a government or other regulatory body before the construction of a new or existing building can legally occur. 
Obtaining a building permit for a property involves two primary steps. The first step involves the planning for your renovation or build. You'll need to apply for the permit, have your plans reviewed and approved, and then purchase the actual permit. 
The second step comes into play once your project is complete and everything gets inspected. Depending on the scope of your project, inspections may be required throughout different points in the project timeline before you can continue on to the next. Once your permit receives its final inspection and approval at the end of the project, the process is complete.
Why are building permits needed?
The primary purpose of building permits is to ensure the safety of the construction being done to your property. To properly pass inspections, the modifications to your home must meet specific requirements, or codes. Without these permits, the construction being done to your home could end up as a liability and possibly result in structural damage to the house, or create other lingering issues.
While it may seem like a hassle at the time, getting a permit for home renovations or additions is the best way to ensure that you, your family, and those close to you are safe. 
How do you get a building permit?
The first step in acquiring a building permit is submitting a permit application. Once your application is reviewed and approved, you will need to prepare a plan for your construction project, then schedule an appointment to get your plan approved. This process can sometimes take weeks, or even months, depending on the complexity of your project, and whether or not the city needs to make revisions to your plan.
Once your plan is approved and you've acquired your permit, the next step is to schedule inspections. These scheduled inspections allow the city to keep track of your progress and verify that you are building according to your plans. 
After you've completed all of your scheduled inspections and the project is finished, the last step is to obtain final approval from your city. 
What type of projects require a building permit?
While not all construction projects require a building permit, it is still important to check with your city's local building code beforehand, to ensure that you don't violate any regulations. Generally, the projects that most commonly require a permit are the ones that change the structural integrity of a property throughout the process, therefore having the potential to create unsafe conditions. 
Some projects that generally require a building permit include:
Changing the purpose of a room

(converting a garage into a bedroom)

Installing a new roof

Sheds with running water and electricity

Installing a large fence

Building a deck in your backyard

Demolishing a part of your house

Adding or removing walls in your home
Why do I need to check permits on a house?
Now that we've covered the fundamentals of building permits, why is it important to pull a home's permit history before purchasing it?
Checking a property's permit history is extremely important for a number of reasons. First, obtaining a home's permit history allows you to examine the work that the seller did to the property prior to listing it. If for some reason the seller didn't purchase a permit for the work that they did to their home, it's likely that they did so for a reason. Be sure to examine the work done to the home before deciding whether or not to purchase it.
Permits can also help real estate investor's verify the accuracy of the seller's disclosures as well as the value the updates bring to the property. Permits will always have dates listed on them for when the permit was acquired, inspected, and finally, approved. These dates can reassure you that the seller is being entirely truthful when informing you about the renovations they completed on the property. A completed permit will also allow you to have confidence that the updates that were implemented add value to the home like the seller states they do. 
Finally, pulling a property's permit history before purchasing it enables you to make sure there are no outstanding fees associated with the construction project. Permits can also assist you in negotiating if you ever decide to sell the house in the future.
How to check permits on a house
There are a number of ways to check permits on a house before deciding to buy it. The most common and efficient way is to check for permits online. Most of the time, the city or county that the home is located in will have an online database that is used to search for permit records. This is one of the easiest, and cheapest, ways to pull permits for a house when considering whether or not to purchase it.
Another way to check permits for a house is in-person by visiting your local Building Permits Department. Here, you can request to see a specific property's building permits. Most of the time, they will be able to search the property records database and print a report for you. However, in some cases, you may be required to submit a FOIA request (Freedom of Information Act). 
Lastly, if you don't want to visit your local Building Permits Department, you can also give them a call and see how you can go about accessing a property's permits.
Downsides to not checking permits on a house beforehand
If you decide to purchase an investment property without checking the home's permit history beforehand, there's a chance you could face serious consequences. 
As a real estate investor, it is likely you are purchasing a property with the intention of reselling it at a later date. If this is the case, an unresolved permit could delay the selling process if it's not addressed. 
If a permit is unresolved on an investment property you just purchased, there's also a chance that you may have to complete the work that is unfinished. Finishing someone else's work so it can meet city standards could end up costing you much more than you originally anticipated. 
Lastly, in a worse case scenario, there's a possibility that the city requests that you remove the unfinished work entirely. You'll likely have to hire professionals to assist you in demolishing the project, then repairing any damages that it may have caused, which will end up digging even deeper into your pockets.
Conclusion
While permits may seem overly-complicated at times, remember that their primary function is to protect the residents in your household. If you're looking to purchase an investment property, it is absolutely critical that you research the house's permit history before making a decision. 
Utilize your city's online public records database to find permits, or even consider visiting your local Building Permits Department if you need to. While this process may seem drawn out at the time, it is likely that you'll save yourself hundreds, if not thousands, of dollars by doing the correct research beforehand.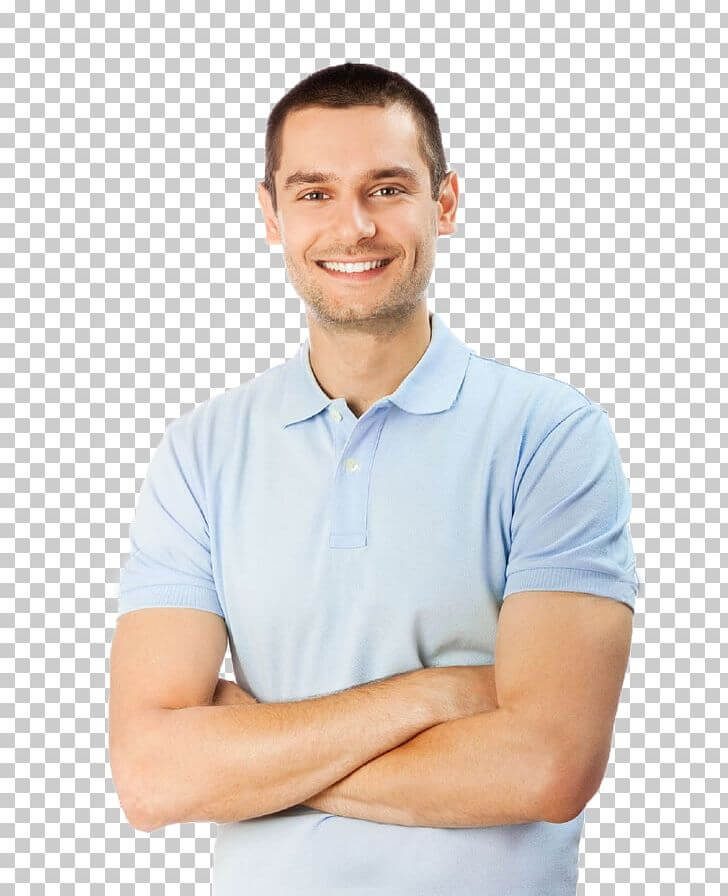 Adam Smith has spent the last 5 years in the Private Money Lending world helping real estate investors secure financing for their non-owner occupied real estate investments.  When he's not thinking about real estate, Adam is an avid Jazz music fan and fisherman.