Last Updated on September 12, 2021
What are Construction Loans? How to Finance Your Dream Home Explained

 
When looking to buy a house, it can be hard to find properties that meet all your needs. Whether you're struggling to find a house that matches your ideal vision, or you simply want to have more control over your soon-to-be house, one great option is to build or renovate your own dream house. This gives you complete control over the features and design of your house. But how do you fund these renovations? 
Construction loans are a unique type of loan or mortgage designed specifically for renovating a property or building a house. These differ from typical mortgages because they have higher interest rates and shorter terms. Construction loans can help you pay for renovations or building costs. Generally, the funds from a construction loan are given to the contractor that is building or renovating your home, rather than being paid to you (the borrower) directly. You're probably wondering how to get a construction loan and if it's hard to get a loan to build a house. We've got you covered! 
In this article, we will explain the different types of construction loans, 
How to get a construction loan
How a construction loan works
Is it hard to get a construction loan
How much down for a construction loan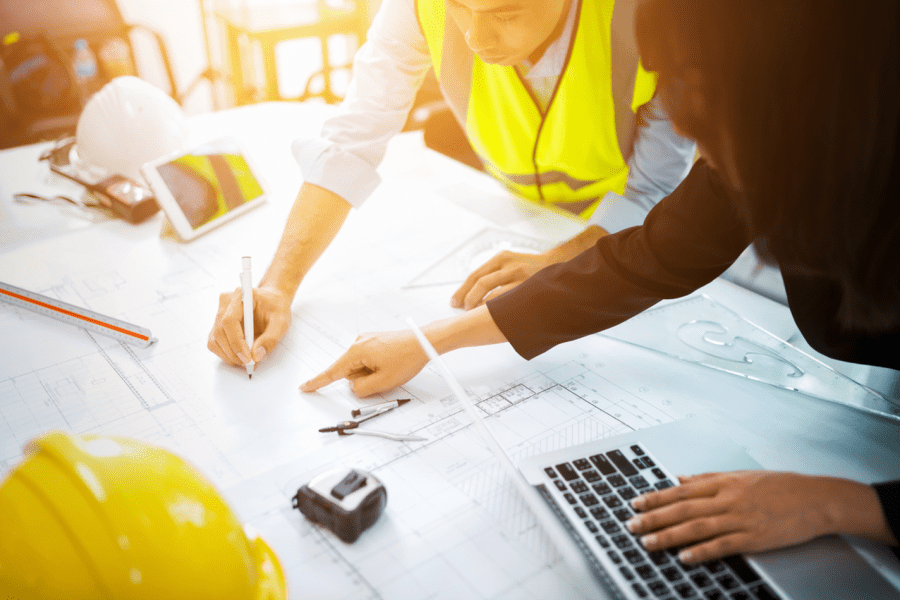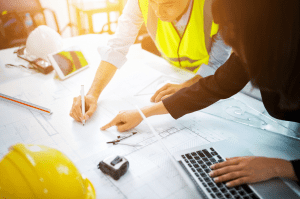 Types of Construction Loans 
There are four main types of construction loans. 
Construction-to-Permanent Loans 
These loans start out as a construction loan but will switch to a traditional mortgage once construction is finished. These construction loans are sometimes referred to as "single-close" construction loans because you only need to apply and close once for both the construction loan and the mortgage. This helps you avoid paying multiple different closing costs! If your construction is planned out already and you want to confirm your interest rates at closing, construction-to-permanent loans can be a relatively simple option. 
Construction-Only Loans
Unlike construction-to-permanent loans, construction-only loans are often called "two-close" construction loans, because these loans are entirely separate from a mortgage. As a result, you will have to get approved and pay closing fees twice, once for the construction loans and once for a mortgage. Construction-only loans are meant to be paid in full once construction ends, as they are relatively short-term. Alternately, you can try to refinance your loan into a mortgage. If you have large amounts of cash on hand or aren't ready to decide on mortgage terms just yet, construction-only loans can be a good way to fund the building of your house in the meantime. However, keep in mind that this strategy may add extra time, effort, and money to your project. 
Renovation Construction Loans 
If you're buying a house that needs major renovations but can't afford to finance those renovations right away, consider a renovation construction loan. These loans tie the cost of renovations into the mortgage, so that your mortgage is based on the increased value of your home after renovations are finished. In this situation, the money is paid in installments, and the lender will have to approve all plans for the renovations. This can help you get started on renovations immediately, rather than trying to finance them later. Renovation construction loans are usually a better way to pay for renovations than personal loans because you will have longer to pay off the loan and you can get a lower interest rate on it (depending on the risk involved with your renovations). If you're interested in renovation construction loans, consider looking into the USDA's Single Family Housing Guaranteed Loan Program or the FHA's 203(k) loan. 
Owner-Builder Construction Loans 
Are you a contractor planning on doing the renovations for your home yourself? If so, you may qualify for an owner-builder construction loan, which is a special type of loan designed for when the owner is the person completing the construction. Whereas most construction loans pay funds out to the contractor, rather than the borrower, owner-builder loans will pay draws directly to the owner of the property. If you are a licensed contractor with previous experience, this could be a great option! However, if you have little demonstrable experience as a contractor, you unfortunately may not qualify for this loan. For some tips on finding an excellent contractor, see here.   
If you're still confused by these types of loans, feel free to contact Hard Money Lenders for more information! Our staff is flexible and can help you understand which type of loan best fits your personal situation. 
What can I use my construction loan to pay for? 
Construction loans can be used to cover permits and fees involved with building, labor, materials, closing costs, land, and any other urgent expenses that may arise during construction processes. You can also adjust the terms of a construction loan to best fit your specific needs based on your planned construction and expenses that may apply. 
Is it hard to get a construction loan? 
You're probably wondering if it's hard to get a loan to build a house. Some lenders are hesitant to offer new construction loans because the house hasn't been built yet, and so the property can't be used as collateral the way houses typically are in a mortgage. Therefore, don't be surprised if a lender wants to see detailed plans for construction, elaborate proof of your finances, and verification that your builder is trustworthy. These loans are on the risky side for lenders, which is why they usually have higher interest rates and larger down payments than traditional mortgages. 
How do construction loans differ from traditional loans and mortgages? 
Traditional mortgages are usually designed to last 15-30 years and have relatively low down payments and interest rates. Construction loans usually last about 1 year and have higher down payments, unless you obtain a construction-to-permanent loan. Interest rates for construction loans are usually a shifting rate based on an agreed-upon index, and most lenders will let you pay only the interest during the construction phase. 
Furthermore, whereas most loans and mortgages are an agreement between the borrower and the lender, construction loans involve a third party: the contractor (unless you are applying for an owner-builder loan). Unlike traditional loans, which are paid in a lump sum, construction loans are paid in draws, or installments, to the contractor completing the work. These installments are paid out proportionally to key stages of construction. To keep an eye on construction and make sure the funds are being used appropriately, most lenders will require an inspection before paying out each installment. This way the contractor or builder is only given money based on the amount of work that has been completed so far. 
"Construction loans usually last about 1 year and have higher down payments. These loans involve a third party: the contractor." 
How do I get a construction loan?
Choose your Contractor Carefully 
As we've discussed, construction loans can be risky for lenders, and so it makes sense that they would be cautious about who they offer these loans to. One key aspect of obtaining a construction loan is finding a trustworthy contractor who will complete the work on time and stick to the budget. Lenders will likely want to personally approve your builder and may want to review information such as their work history, materials list, budget, blueprints, and a contract with a timeline for construction. Always verify that your contractor is licensed and legitimate ahead of time. Reviewing these documents in advance for any issues will help you avoid running into problems when a potential lender wants to investigate them. If you haven't found a contractor yet, some lenders will have their own lists of qualified contractors that they have already approved to be worked with. 
Down Payment 
If you're curious about how much to put down for a construction loan, we're here to help! Most new construction loans require a down payment somewhere between 20% and 30%. This differs greatly from traditional mortgages, where plans such as the FDA's homebuyer program can help you get a down payment as low as 3.5%. However, renovation loans often require less, typically between 3.5% and 10%. This is because renovation loans already have some sort of house to act as collateral (even if it's in bad shape), whereas new construction loans lack collateral. 
Debt-to-Income Ratio 
Your debt-to-income ratio is the total amount you pay each month towards your debt divided by the amount of income you take in during that month. To calculate your debt-to-income ratio, multiply that number by 100 to turn it into a percentage. The lower your debt-to-income ratio is, the better. This shows lenders that you will have an easier time paying off the debt. The maximum debt-to-income ratio most lenders will offer is 45%, though some will only consider 35% or lower. If you plan to apply for a construction loan in the future, try to pay off or reduce as many of your debts as possible before doing so. This will not only help you have an easier time getting a loan, but can also help you get a better rate on the loan.  
Credit Score 
Typically, lenders like to see a credit score of at least 670 or higher for construction loans, though some prefer scores like 740 or above. A high credit score demonstrates that you have a history of repaying your debts, making you seem more trustworthy. If you have a low credit score, you might want to start considering alternative methods of financing, such as hard money loans. You should also make sure that there aren't any inaccuracies or errors bringing down your credit score; if there are, make sure to file a dispute so they can be removed. Having a higher credit score will help you get a better rate on a loan. If your credit score is too low, you can sometimes increase your credit limits to help raise it, but be careful not to take on more credit than you can pay back. 
"Make sure there aren't any inaccuracies bringing down your credit score." 
Repayment Plan
Lenders like to know how you plan on paying back the loan before they are willing to loan you money. Will you pay in cash? Will you refinance the loan once construction is over? These are important questions that will show lenders you intend to follow through and pay back your loan. 
All of these factors are important in being able to get a construction loan, though the exact specifications may vary based on your lender and the amount of money you intend to borrow. 
How do I apply for a construction loan?
Although obtaining a construction loan is generally easier than getting a full mortgage, lenders will likely still ask to see some of your documents such as bank statements, proof of income, and work history before agreeing to offer you a loan. This is in addition to verifying your contractor and all plans for construction or renovations, as we have discussed already. Make sure that you have all your paperwork in order and have your documents ready to go. Being prepared in advance for the requirements of your specific lender will help the application process be smoother and more efficient. Follow these directions and you should find it easier to get a construction loan. 
How do I find a construction loan lender?
Having an excellent loan lender can go a long way towards making sure your construction loan process runs smoothly. Finding mortgage lenders that offer construction loans can be difficult, so you may have to do some research in your area to find options, particularly depending on what type of construction loan you're interested in. Hard money lenders can often be a better option than banks, as they are able to offer better rates and have more flexibility. Here at Hard Money Lenders IO, we offer new construction loans in which we cover 100% of your construction and fund up to 60% of the cost of the land. 
Once you've found several potential lenders, you can compare factors such as their rates and terms, down payment requirements, and closing costs. When you find one you like, it's important to get prequalified. If you find out that you don't qualify for a loan, it's important to know that early on, as this can save you money on drawing up blueprints and detailed plans.  
Don't worry if it takes longer to close a construction loan than you expect. These loans are more complicated because there are three parties involved and they account for many future circumstances, so they generally take longer to close than traditional mortgages do. 
Try to find a lender who is experienced in construction loans. One way to do this is to ask around for recommendations from anyone you know that has recently been a house. Having an experienced lender can go a long way in simplifying the process, particularly if you are new to construction loans or homebuying. For example, here at Hard Money Lenders, we have many years of experience with construction loans and can provide invaluable advice to anyone interested in buying property in Florida due to our knowledge about the region. 
Can I get a construction loan if it's my first time buying a house? 
Luckily, first-time homebuyers can obtain construction loans! Just like a traditional mortgage, everyone must start somewhere when it comes to buying a house. As long as you have a good credit score, a low debt-to-income ratio, and the ability to make a down payment, you should still qualify for a construction loan. If you are going to be buying your first house and seeking a construction loan in the near future, now is a good time to start saving up and preparing to do so! At Hard Money Lenders IO, we accept applicants of all experience levels for construction loans. 
Are there loan options other than construction loans? 
Construction loans are best for building your own house from scratch or completing major renovations. If you are looking to fund minor repairs or renovations on your house, you might prefer a home equity loan or a personal loan. If you are interested in renovating a house not for personal use, but to resell, consider a fix and flip loan. For more information about fix and flip loans, check out our guide here. 
You deserve to live in your dream house, whether through renovating an existing property or building a new one from scratch, and construction loans can be a great way to make that happen. Feel free to contact Hard Money Lenders if you have further questions about what sort of loan would best apply to your situation. We are always happy to help determine what solution can meet your needs! To learn more about our new construction loan program, check out this page.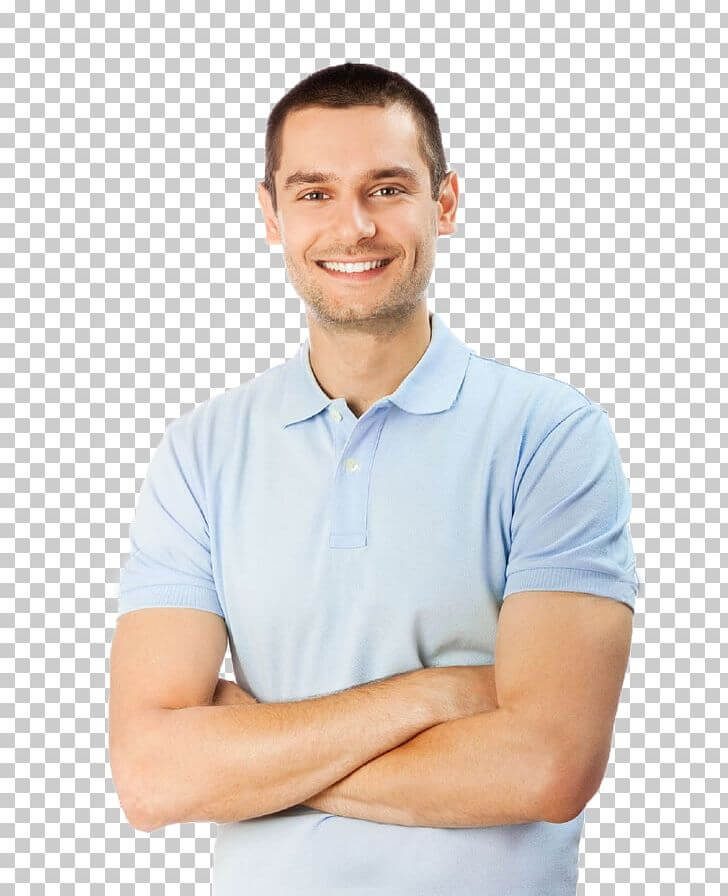 Adam Smith has spent the last 5 years in the Private Money Lending world helping real estate investors secure financing for their non-owner occupied real estate investments.  When he's not thinking about real estate, Adam is an avid Jazz music fan and fisherman.