Last Updated on August 31, 2021
13 House Flipping Apps to Make Your Fix and Flip Easier
Over the past few years, developments in technology have revolutionized many industries, and real estate is no exception. Real estate flipping software and house flipping apps have made it easier than ever to invest in real estate and fix and flip houses. These apps simplify key components of the complicated house flipping process, which helps you speed up your flip and get a better return on your investment. 
There are many stages involved in flipping houses, and house flipping software can help with all of them. Depending on where you are looking to fix and flip properties, you'll want to start by educating yourself about the surrounding area. It's important to know the local market, both to find available properties to buy and to make sure you are looking at properties that so that will sell easily. If you aren't already familiar with the area, do your research into the location and recent trends. 
Once you know the area better, you can start looking for great properties. There are many house flipping apps that make it easy to find properties on the market or foreclosures that will be going to auction, such as Flipster, Redfin, and many others. Before you purchase a property, you should run the numbers to try to figure out if you can make a profit. Real estate rehab software like Rehab Estimator Pro and Property Fixer can help you analyze potential costs and expenses that come with flipping houses, giving you an estimate of how much you will need to spend and how that compares to the purchase price. 
After purchasing a property, you need to complete renovations to successfully flip the house. You'll want to find great contractors, to ensure the work is done to your standards and in a timely manner, and design the house in a way to appeal to buyers. Sites like Angi and Houzz can help you with this stage of the process. Finally, once you have renovated the property to your liking, it's time to sell! Every step of flipping a house is important, but this is the stage where you can turn a profit and make sure the rest of your hard work pays off. It's important to make sure your listing stands out, in order to attract as many potential buyers as possible. House flipping apps like Matterport, Inc. and data analytics software like Ahrefs can help you make sure your listing and website are the best that they can be. Once you have listed the property and hopefully received some offers, you can decide which offer to accept and close the deal! 
As you can see, flipping a house is a long and complicated process, but real estate rehab software can make your life easier every step of the way.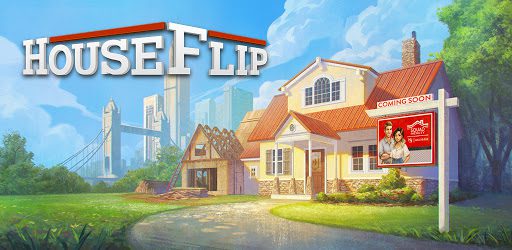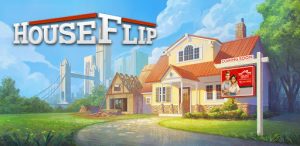 Here are 13 great apps to look into if you're interested in real estate flipping software: 
1. Flipster 
Flipster is a real estate rehab software designed specifically to help investors find properties to fix and flip. Finding a property to flip can sometimes be difficult, as you ideally want to find a property distressed enough that you can renovate it and make a profit, rather than a move-in ready home. Once you enter your zip code into Flipster, the database will show you properties in your area based on a variety of criteria, such as properties that have absentee owners or property leads from MLS or Craigslist. The website can also provide contact information for owners of listings you're interested in. This is a great resource for any investor focused on fixing and flipping houses. The main critique of this real estate flipping software is that it's quite expensive compared to some of the other apps on our list. 
2. Realeflow
Designed specifically for those interested in investing in real estate, Realeflow is a great tool to use both at the beginning of the house flipping process and throughout your fix and flip. With Realeflow, you can manage multiple aspects of your business and investments, from lead generation and designing marketing techniques to keeping track of deals and contracts. Through keeping all this information in one place, it will be easier to stay on top of your deals, manage your business, and make sure that you get the most out of your investments. 
3. Redfin
Redfin acts as a real estate brokerage to help people buy and sell homes online. Although not used exclusively by real estate investors, if you're looking to fix and flip a home, Redfin can still make your search to find a property much quicker and easier. This real estate flipping software is a great option for both finding a new property to fix and flip and selling your latest project. 
4. Homesnap
Homesnap is another excellent option to consider if you're on the hunt for more properties to fix and flip! Homesnap shows available listings in your area that are on the market and has a set of useful filters, such as price and location, that help you narrow down the potential listings to only those that fit your budget and specifications. It also works in tandem with navigation apps so that you can see available listings in person as you drive by them! Although it can be rather competitive, this real estate flipping software will help you better understand the market and what properties are available in an area near you. 
You're probably familiar with Zillow as a site for buying and selling houses, as it is commonly advertised and used to buy residential properties. However, don't overlook Zillow as a useful house flipping software for real estate investors. Zillow has many features that aren't widely used, such as the Foreclosure Center, which allows you to search in a specific zip code or city for pre-foreclosures, auctions, and homes owned by the bank. Keeping an eye on local foreclosures can be a great way to find properties to fix and flip, especially if you are in a competitive market. If you're interested in foreclosures, check out our guide to using hard money for properties at auction!
 6. RealtyTrac
Similar to Zillow, RealtyTrac is an excellent real estate rehab software if you're looking for houses owned by the bank or foreclosures. RealtyTrac is a paid subscription service, making it more expensive than Zillow, but is also less well-known and may be easier to use to find properties off the beaten path. RealtyTrac is an excellent database of information such as owner information, bank loan amounts, and auction information. You can search for listings that meet your specifications and save the properties that appeal to you for future reference. 
As implied by the name, Repair Estimator Plus is an easy and efficient way to analyze and compare the expenses involved with potential deals. If you want to estimate how much money you'll have to put into a property before you purchase it, this app is the place to go. It's also a great way to impress hard money lenders, through compiling all the necessary costs into a single spreadsheet. This shows that you're prepared to make an investment and have a plan for the expenses that may arise throughout the process. 
Similar to Repair Estimator Plus, Property Fixer is a great tool for predicting all the expenses that can come with fixing and flipping real estate. This house flipping app uses a database of information to project potential costs that could arise during construction. Once you put in the purchase price and your timeline for a listing, Property Fixer will analyze your return on investment and provide information that can help you decide how strong of an offer you want to make on that property. If you're looking to invest in an area with a fast-moving market, this app can save you tons of time through calculating the costs of multiple properties and letting you compare deals quickly. However, you need the premium version of the app to get access to all features.  
Property Evaluator is another great resource for comparing several fix and flips to each other. This app will predict your returns on multiple different properties at once, so you can consider all the financial aspects when making decisions. If you're wondering about how taxes will affect your house flipping, see here for more information. If you are deciding between multiple listings and not sure which to put an offer in on, this app could be a great way to narrow down your choices and figure out what you want to do. One key drawback is that the costs projected may not always be accurate to your region, but it can still help provide an estimate for you. You can also use Property Evaluator to create reports for potential hard money lenders to consider. 
10. Matterport, Inc.
When it comes to advertising a property, Matterport is the next level of real estate advertising for investors. With this app, you can make a 3D image of your property and give virtual tours of your assets to potential buyers. This allows you to showcase your listing online and reach a much wider audience than you could with a traditional open house. Buyers will enjoy being able to visit the house from their computer and explore the listing on their own time, particularly if they live far away. A high-quality 3D rendering is also a good way to make sure your listing stands out! 
11. Houzz
Houzz is a well-known app when it comes to interior design, landscape design, home improvement, and architecture. If you're looking for inspiration for your fix and flips, there is a database of products and photos to go through. You can search by furniture, room, or style and find tons of ideas. It's also a great way to connect with local professionals who can answer questions about your projects or even find contractors to help you complete your dream renovations. If you're looking to explore any possibilities related to design and architecture, Houzz is the place to go! 
12. Angi
Formerly known as Angie's List, this is a great website to look for contractors to complete your renovations. As contractors must pay a fee in order to be listed on the site, Angi is a great house flipping software because you will find higher quality contractors than on free sites such as Craigslist or Facebook Marketplace. Finding an excellent and trustworthy contractor is a key part of flipping houses. For more advice about contractors, see our article "The Beginner's Guide to Finding a Fix and Flip Contractor". 
13. Ahrefs
Ahrefs is a popular analytics software that helps people find the best keywords to use to get more traction on their websites. Using quality keywords can be critical to showing up in more search results on Google. Although this tool may seem out of place next to the other house flipping software listed in this article, Ahrefs can help real estate investors get more traffic to their websites and reach a wider audience, which is especially helpful when trying to sell a listing. If you are frequently listing properties, you could be surprised how much of a difference a quality website and postings can make. 
Final Thoughts
Although each house flipping app has its own strengths and weaknesses, finding the right real estate flipping software for your needs can make each step of flipping houses significantly easier and save you both time and money. Only you can determine which software would be the best for you and your needs; however, this list describes the top apps and software for fixing and flipping houses. These applications have been used by many real estate investors and can be trusted to make your life easier in some way. 
If you're looking to fix and flip houses in Florida, check out our website here for more great advice on fixing and flipping houses!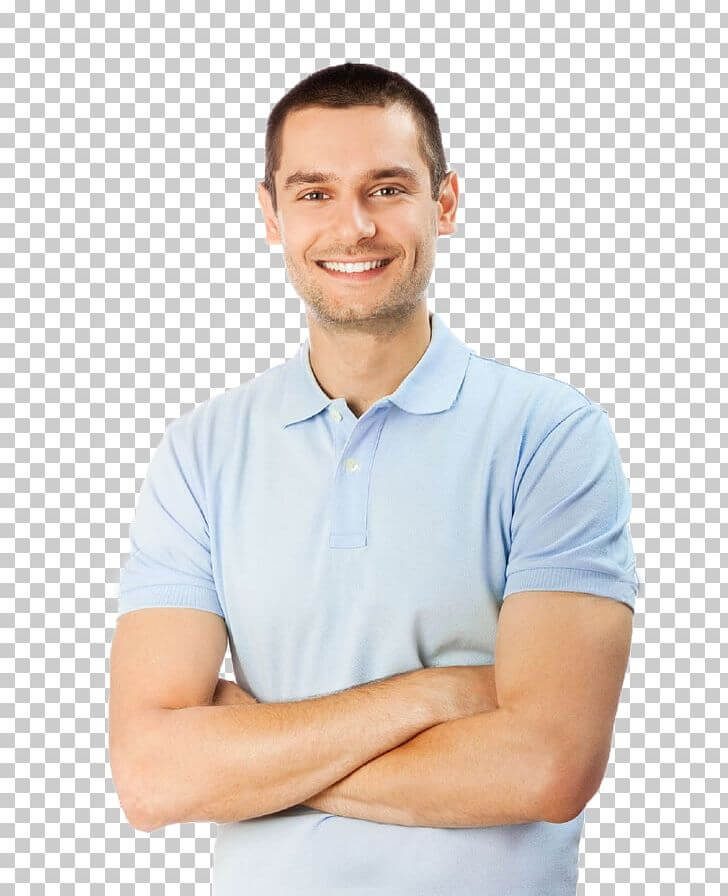 Adam Smith has spent the last 5 years in the Private Money Lending world helping real estate investors secure financing for their non-owner occupied real estate investments.  When he's not thinking about real estate, Adam is an avid Jazz music fan and fisherman.