Last Updated on November 16, 2023
How to Find Houses to Flip – Expert Guide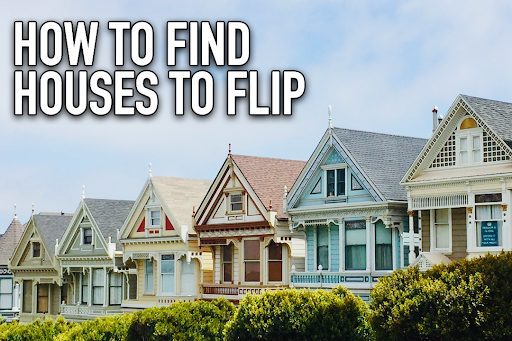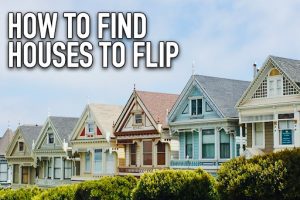 House flipping is the act of buying a house, fixing it up and turning it into a revenue-generating asset, then quickly reselling the house for profit. In real estate, house flipping is also known as "fix and flips,", particularly for real estate investors.  Not only is house flipping good for making profit, but house flipping helps real estate investors add to their real estate portfolios. It also, according to Matthew DiLallo at The Motley Fool, protects investors from stock market volatility. 
For inexperienced investors, house flipping can be very risky and difficult. Even experienced real estate investors have trouble finding the best houses to flip, or just keeping renovation costs low. It is very difficult to keep renovation costs low if a real estate investors don't have sufficient construction experience.
Right now, in mid-2022, material prices are high, there is a shortage of workers, and housing prices are high. 
"It's the worst possible part of the cycle for house-flippers: Everything is expensive, and the market could turn at any minute," DiLallo says.
Right now, finding the right house to flip is also a major challenge. Here's how to find the best possible house to flip, according to many real estate experts.
If you're just getting started with buying and flipping houses, then you've probably come to the realization that there's a lot to learn. Contrary to popular belief, buying and flipping properties isn't nearly as simple or straightforward as it appears. While it can be an incredibly daunting task for many, it IS possible to be successful in flipping houses, but it is imperative that it is done the right way.  One question that every beginner must address when they initially begin flipping houses is "How do I find the right house to buy and flip?" This is one of the most difficult steps in buying and flipping houses for a number of reasons. There are a variety of factors to consider, such as the property's location, the current condition of the property, and the property's potential resale value. Are you buying the house from a resident or from a bank? Is the house below market value and can you add enough significant value to it to sell it for a profit?
While this can seem a bit overwhelming at first, with the right resources and tools, you can know exactly what to look for when searching for a prospective house. In this guide, we will cover the most important aspects to consider when searching for a property to buy, then flip. 
Talk to a real estate agent
For inexperienced investors, in particular, real estate agents can be particularly helpful in finding a house to flip. Really experienced real estate agents can help real estate investors find houses to flip, and know the best places for flipping homes. This helps investors know how to quickly filter options that apply and give the best possible real estate investment applied.
Experts often recommend acquiring an agent that specializes in REO (Real Estate Owned). REO is a property held by a lender due to a borrower defaulting on a loan. A lot of these properties qualify as REO due to a foreclosure, which makes them priced lower than many surrounding homes. Repairing an REO home often makes a lucrative house flip.  Another option that fix and flip experts recommend which is safer but less lucrative than talking to an agent, is talking to a wholesaler. A wholesaler is someone who buys rehab properties and puts them under contract. Wholesalers are not considered the most cost effective method, but they are very efficient and may save a lot of bandwidth for real estate investors.
Wholesalers have a full time job of finding the right houses to flip, and they can be found through real estate investment groups. They often have a lot of connections and experience. Real estate investment forums themselves are online forums that are helpful in finding houses to flip, and these groups often show listings and often have meetups to meet face-to-face with other investors. 
Find the Right Location
If you want to find an undervalued house to flip, it is absolutely critical that you choose the right location.  If you are looking to flip houses in the same state that you live in, it is important to be aware of the housing market in your surrounding area. For example, California and Hawaii are notorious for being extremely expensive states for buying and flipping houses. Metropolitan cities like Los Angeles, San Francisco and New York are known for hosting some of the most expensive real estate in the U.S. On a smaller scale, take into account key factors that buyers may consider when looking to purchase a house from you, such as the school district the house is located in, the surrounding neighborhood, and accessibility to frequently visited businesses nearby. Close proximity to local business and public transportation can potentially increase value, while close proximity to airports and highways have the potential to decrease value. Doing the exact same research as your buyers is key.
Speaking of buyers, knowing your target market of potential buyers is another important factor to consider. For example, is the neighborhood that your house is located in filled with families with small children? If so, the school district that the property is located in automatically becomes a high priority for buyers who are looking to purchase your house.
With this being said, having an intimate knowledge of the area is irreplaceable, and this is why many property investors choose areas that they are already familiar with. So, if your current city or state is relatively affordable, this is often the most useful place to start your search. 
Looking at foreclosures
One way to find great houses to flip is to find foreclosures. Foreclosures give great deals to flip houses and are properties that have been repossessed by banks, and when buying a foreclosure, it is essential to factor in the cost of renovation. 
Finding realtors that work specifically with foreclosed properties is essential — the Zillow site provides many of these resources, as do the Federal Housing Administration and Department of Housing and Urban Development website. Actually visiting foreclosed properties is also a terrific way to find a good foreclosed home to flip.
Another way to find foreclosed properties to flip is through auctions. Auctions can sometimes sell hundreds of foreclosed homes per day, so conventional real estate advice includes making sure to do background research, setting bidding limits to yourself, and securing title insurances for properties with liens attached.
Sometimes, the homeowner themselves may be willing to initiate a sale on the house. Real estate investors trying to find houses to flip can make offers to homeowners directly, whether through short sales or finding a real estate agent to assist. 
Utilize Your Network
One good way to begin looking for properties is to network in your community. While it is not always a 100% guarantee that you will find a house to flip this way, there's always a chance that you may find a lead or two. Believe it or not, word of mouth is still important, and if you know the right people, there's a possibility you can find out about real estate deals as they are hitting the market.
An excellent way to connect with other real estate investors and realtors who have access to valuable information is to join a community real estate group. The chance of locating a great property alone makes it worth joining, and it can also serve as a fun and informative way to network with others in the industry. 
You should also utilize your literal (internet) network at home as a way of locating undervalued properties in your area. There are a number of online websites and resources that you can use to do this.
FlipScout is essentially a free house flipping search engine that allows you to calculate flipping costs automatically, see ROI and rental income instantly, and aggregate results from various sources. FlipScout is specifically great for finding houses that are in the 'pre-foreclosure' status, and also allows you to get construction estimates. FlipScout even gives you access to the current listing price, assessed value, predicted ROI and the potential profit.
Zillow's Foreclosure Center is another valuable resource for those who are looking to buy and flip houses. This feature allows you to search Zillow's entire database of pre-foreclosures, foreclosure auctions, and bank-owned properties in your community. These are the types of properties that generally sell below their market value, which presents a fantastic opportunity for house flipping specialists. 
Foreclosure.com can also prove useful for those looking to flip houses. It is a real estate database consisting almost exclusively of foreclosure properties. With an extensive range of properties that can potentially be purchased below market value, Foreclosures.com can be an oasis for new or seasoned property flippers.
Keep an Eye Out for Foreclosed Homes and Auctions
The general idea behind flipping real estate is to buy properties below market value and add significant value to achieve the highest return on investment. Sometimes, the best properties to go for are auctions or foreclosed homes.
Most of the time, houses are put on auction because it is one of the quickest ways to sell a house. It could be that the house has fallen into foreclosure, or simply that the current owner needs to achieve a quick sale. Ultimately, houses are put on auction in order to accelerate the change of ownership. There are many auctions where the owner is willing to accept a below market price just so they no longer have to assume responsibility.
However, there is one main risk that you will face if you decide to purchase a house this way. When you buy a property at auction, you aren't able to inspect it prior to purchasing it.
If there is structural damage, electrical problems or general repairs that are needed, you will only discover the true condition of the house once the sale is finished. Most buyers are fine the majority of the time, but the possibility of an expensive repair job is something that you must be aware of. 
For foreclosed homes, FlipScout, Zillow, and Foreclosures.com and other real estate websites make it a breeze to find a foreclosed home online. But, there are other ways to identify foreclosure properties offline as well, including newspaper listings, searching for a notice of default (NOD) at your County Recorder's Office, scouting neighborhoods looking for properties boasting a 'Foreclosure' sign, and chatting to real estate agents that are familiar with the area. 
Resources to find houses to flip
Real estate experts sometimes recommend not flipping houses in certain areas that are very expensive, including Hawaii and California. It is essentially to have an "intimate knowledge of the area" and invest in a place where you know the area very well and find an affordable place to start flipping houses. If the area you live in is a very expensive area, you may have to find houses to flip elsewhere. 
There are multiple Internet resources that help investors find houses to flip, including Zillow's Foreclosure Center. Most investors don't know Zillow has a blog devoted to finding foreclosures, as well as a database for finding foreclosed homes. When finding a foreclosed home, the database allows you to find homes in the foreclosure stage, as well as the pre-foreclosure stage. It also allows you to see bank-owned properties and properties selling well below market value. With affordable renovations, there can be a high return on investment with these houses. 
MLS, otherwise known as Multiple Listing Service, is also a resource to finding good houses to flip. MLS lists foreclosed properties and has the highest directory of listed properties, but you have to be a real estate agent to access MLS and there is a monthly fee involved. A real estate investor often has to pair with an agent to use MLS. MLS has a lot of information on listing,s and it is also a terrific tool for comparing and contrasting properties to flip. 
There are also many other online resources that give real estate investors access to properties to flip, including Foreclosure.com, which provides sales in pre-foreclosures, sheriff sales, bankruptcies, and short sales. There is FSBO.com, which allows a real estate investor to contact homeowners directly and not get involved in paying any real estate commission fees. 
Financing a house flip
While there are a lot of opportunities in house flipping as well as significant funds. Amy Fotinelle at Investopedia says it often costs more money to flip a house than to buy one as your primary residence, so finding a source of financing is essential. Not only do real estate investors need to become property owners, but they have to deal with property taxes and renovation funds after purchasing the home.
Lenders see the risk of house flipping as well, and this is reflected in the interest rates and other terms of loans. In particular, inexperienced house flippers may have a lot of trouble getting a loan, and if a house flipper with no experience wants to get a loan, there are often higher fees and interest rates. 
Hard money loans are some of the most popular loans for house flipping. Hard money loans earned their name because they rely on a "hard" asset — the property. Hard money loans use the real estate itself as collateral for a loan, and because this is an added risk in comparison to traditional financing, hard money loans carry many advantages and risks. 
The advantage of hard money loans is their very fast speed of approval. Hard money loans can be approved within a couple of days, which can instantly help real estate investors compete for competitive properties. This speed of approval, for a house that can be flipped and generate significant profit, is often seen as important as money.
However, the disadvantages of hard money loans are they have high interest rates, short repayment periods, and low LTV ratios. They require significant down payments and have interest rates anywhere from 8–15%. There are also about two to five points in fees that come with each hard money loan (one point is equal to 1% of the loan amount), and hard money loans usually need to be repaid within a year. 
Because of all the fees and interest rates of hard money loans, hard money loans can be very expensive and risky. Hard money lenders look at the strength of the deal and the reliability of the real estate investor. The more experienced real estate investors usually have the least amount of risk, and new investors need to rely on financial standing and credit history. 
Hard money loans are usually used specifically for house flipping. Besides fix and flips, hard money loans can be used for long-term rentals and construction projects, as well as other real estate transactions. 
But hard money loans have a unique advantage of qualifying as cash for "cash only" properties as well. "Cash only" might seem like only cash can be used to pay for a home, but it also means a home is in such a state of disrepair it doesn't qualify for traditional financing. Banks won't even touch the property, and the house needs renovations and repairs hard money lenders are known for.
Hard Money Lenders IO
At Hard Money Lenders IO, we are here to help. Not every house you find to flip is the right home for your financial situation, particularly now during a housing bubble that some real estate experts say is going to burst. We offer a free consultation for each real estate investor's situation.
As our name suggests, we are also a hard money lender with a variety of resources. We have a loan calculator for hard money loans where you can project monthly payments. We also have a directory of private lenders where you can look at the best and most reputable hard money lenders in your area. 
While we are a Florida-based private lending company, we help investors all across the country, even new investors to foreign nationals. We are a very versatile resource who can get you paired with a broker who will help you find the best hard money lender, as well as get you a hard money loan ourselves.
Regardless of what you need, we are here to get you started on your house flipping journey.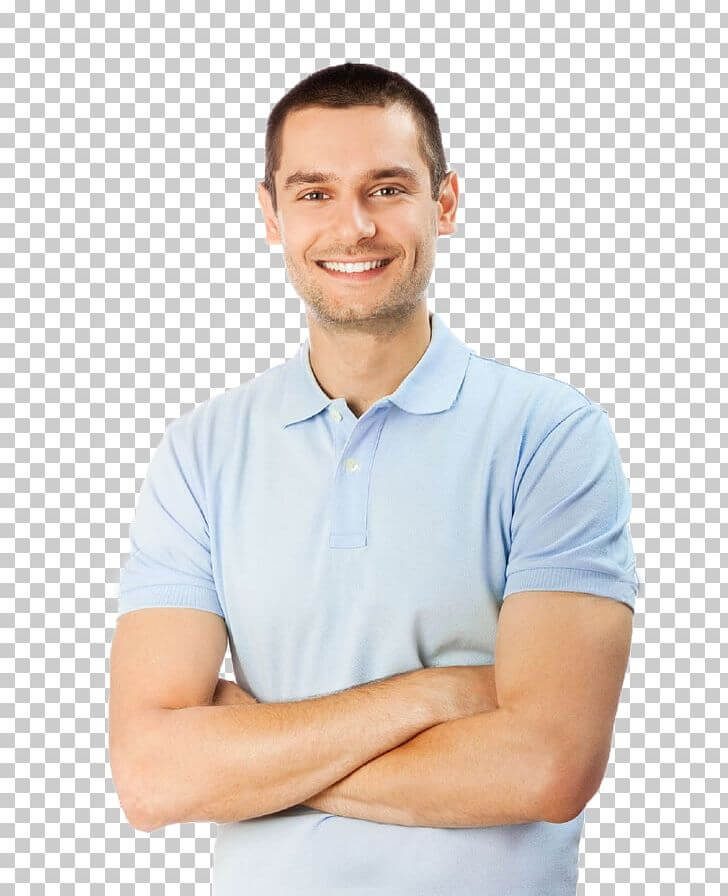 Adam Smith has spent the last 5 years in the Private Money Lending world helping real estate investors secure financing for their non-owner occupied real estate investments.  When he's not thinking about real estate, Adam is an avid Jazz music fan and fisherman.