Flipping Houses for Beginners: Top 10 Mistakes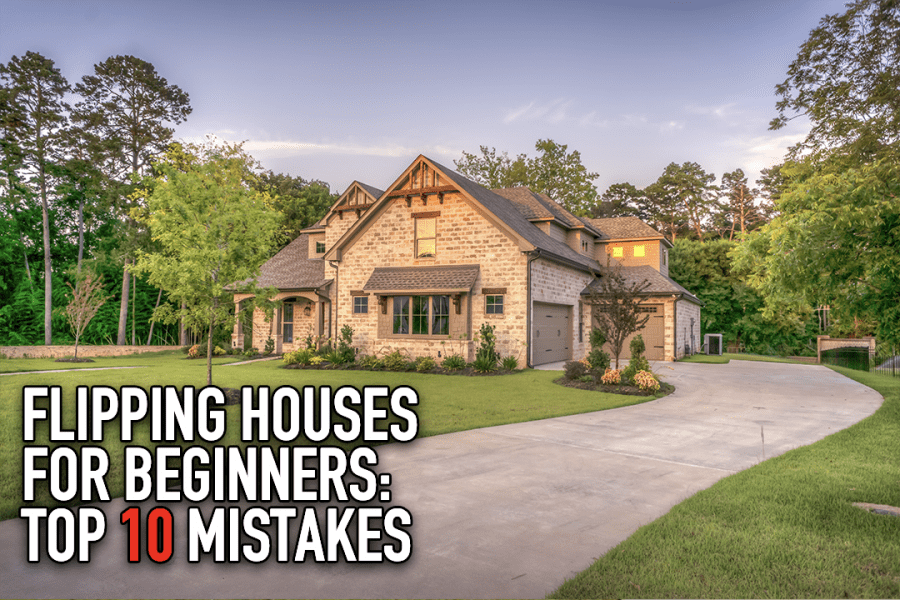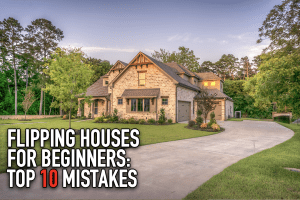 House flipping can be an extremely lucrative business for many real estate investors. If you play your cards right, with enough patience and practice, you may be able to turn your house flipping side hustle into a full-time career. 
However, there are a few mistakes that many beginner house flippers encounter when they first start off. Here are the top ten mistakes that are commonly made by house flippers. 
Mistake #1 – Partnering with the Wrong People
Many house flippers will partner with another investor when flipping houses. In many cases, one investor will provide the money and another investor will find the deals and do most of the work. Partnering can work out great in real estate if everyone's job is clear and it is all in writing. I see other real estate investors partnering on flips because they want to share the risk. They do not have a clear job description for what each partner is responsible for or a clear definition of who pays what and when. Many times the partners have different ideas of what hard work is or how much time should be spent on the project. When problems come up, there is no clear solution on how one partner can exit the deal.
It is usually not smart to partner on a deal, just to feel safer and share risk. The best partnerships are when the partners have clearly defined roles that bring different skills to the project.
Mistake #2 – Not Running Good Comps Before Buying
After the investment property is bought and the renovations are complete is not the time to run comps for the first time. You'll definitely want to run the comps before listing the home, but you should also do that before buying. It's the only way to accurately guesstimate what kind of gross return you can expect after the acquisition, renovation, and listing costs.
In addition to looking at the recent sales in the area, your research should also take a look at how current prices compare to the last peak. This will give you an idea of whether prices are still on the upswing and by how much.
Mistake #3 – Not Knowing What Local Home Buyers Want
You can spend thousands renovating a home in a style that you find to be ideal only to discover that it's not what buyers like. House flippers have to know their target audience and have a finger on the pulse of their local market. They should know what types of home styles have appeal, the finishes that are most popular and which upgrades will attract buyers.
When in doubt, always go neutral. It's better to have a home that's a relatively clean canvas for the buyer to make their own than to turn people off with a distinctly stylized decor.
Mistake #4 – Forgoing the Inspection
Even in distressed sale situations, you usually have an opportunity to do a home inspection. It's a key part of doing your due diligence. Even if you can't get inside the home, an inspector can still take a look at the outside to search for signs of structural, roofing, electrical, and foundation issues. You may even be able to tell if there's water damage from the outside.
Mistake #5 – Over-improving the Property
Over-improving essentially means going overboard with improvements and/or using materials and finishes that are more upscale than they need to be. In some high-end markets and neighborhoods, it's virtually impossible to over-improve a property. However, in most cases making a flip better than any other home on the block doesn't have the biggest return.
The best strategy is to make the home comparable to other top-selling homes in the neighborhood. Using quality materials is always a good idea, but there's no need to install radiant flooring, a saltwater pool and marble showers in a neighborhood with $250,000 homes.
Mistake #6 – Hiring the Wrong Contractor
One of the biggest challenges of running a flipping business is hiring the right contractors and keeping them working. It is tough to find decent contractors and when you do find decent ones, many times they don't stay decent. They will raise prices, take on too many jobs, hire the wrong people, or get tired of the business. We have to keep tabs on our contractors as well to make sure they are working fast and within budget. If we don't check on a house or a contractor for a week or two, I can almost guarantee they aren't doing what they are supposed to be doing. We are in constant contact with our contractors and always looking for more as well.
When you do not check on a house or the contractor, there is a better chance they will rip you off as well. Try not to pay too much money upfront to new contractors and make sure you keep close tabs on the work they have done before you pay them more. Get multiple bids from contractors as well. There can be a huge price difference in what contractors charge.
Be sure to check out our "Beginner's Guide to Finding a Fix and Flip Contractor".
Mistake #7 – Forgetting About Taxes
Purchase price and renovation costs are the major expenses of a flip, but there's another line item people often forget to factor into their break-even calculations. Taxes are an inevitable expense that will eat into your net return. When you turn a profit you'll have to pay short-term capital gains taxes. Transfer taxes and property taxes will also need to be paid.
Mistake #8 – Ignoring Zoning and Permits
So many flippers are tempted to bypass the permitting process and disregard zoning regulations. They are a hindrance, but ignoring them could be a costly mistake. If the city finds out work is being done without permits you could face serious fines and have to undo all the renovations that have already been completed. You could also find yourself entangled in a lawsuit or tough negotiations if the buyers find defects and unpermitted projects.
Mistake #9 – Ignoring the Backyard
Curb appeal and outdoor living are huge selling points. Most flippers budget for improving the front of the house, but then they completely ignore the backyard. It's a big let down for buyers that tour a beautifully renovated home only to find the backyard needs a lot of work.
Even if the renovation budget is tight, a recent outdoor features a survey from the National Association of Realtors (NAR) that shows that new sod, lawn care, and landscaping are a great investment. These improvements have high ROI and will get you a dollar for dollar return while helping the home sell quicker. Fire features and wood decks also rate high on the home buyer wish list.
There's another added benefit to outdoor improvements. If the home is small a deck or patio is a low-cost way of expanding the living space.
Mistake #10 – Not Enlisting the Help of a Real Estate Agent
Flippers that don't have a real estate license really need to find a real estate agent with experience in the local market. They provide so many valuable services, some of which are free.
When you're on the buying end a real estate agent is paid by the seller. All of their guidance and assistance won't cost a penny. They'll shoulder a lot of the responsibilities and can provide expert advice on whether a home is a good investment.
After the sale is complete, a real estate agent can provide insight into what local home buyers are looking for and pass along their industry contacts. When it comes time to sell, your agent can pull the comparables and help you determine the best list price.
Worried about the cost of paying commission? Research has shown using a real estate agent for a house flip isn't more expensive. Homes sold by agents typically sell for 6% more than FSBOs, which covers the cost of the commission and they'll handle the marketing expenses. The agent may even be willing to accept a lower commission rate if they helped you purchase the property or get a guarantee to help you with future flips.
Conclusion
If you're just starting out in the house flipping industry, these are ten common mistakes that you generally want to avoid. Before jumping into house flipping make sure you're fully aware of the commitment it takes and the risks that are involved. Many beginners underestimate the time, money, and effort it takes to successfully flip a house, while others overestimate their knowledge and skills. House flipping is not as easy as it seems, so be sure to put in the time and effort to properly research your business endeavor before diving in head first.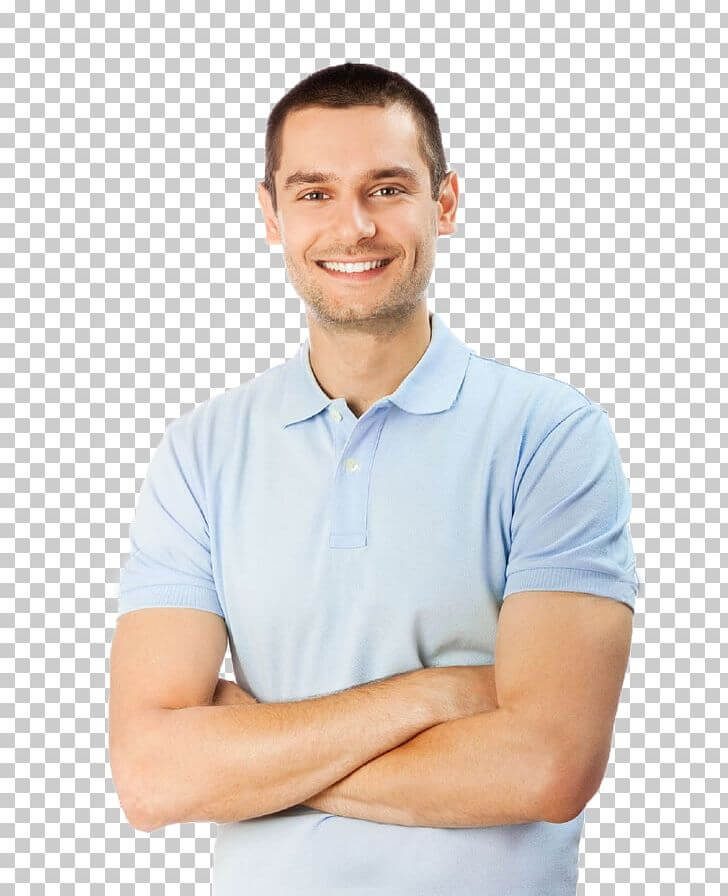 Adam Smith has spent the last 5 years in the Private Money Lending world helping real estate investors secure financing for their non-owner occupied real estate investments.  When he's not thinking about real estate, Adam is an avid Jazz music fan and fisherman.